BMW Motorrad is making technical upgrades to its liquid-cooled boxers to meet stringent Euro 4 emissions tests and has released the price of the coming R nineT Scrambler.
The much-anticipated Scrambler will be launched on September 17 at the BMW Motorrad Days 2016 in Germany.
It also arrives in Australia the same month at $19,150 plus on-road costs which is less than the R nineT at $21,250.
It will come standard with ABS, heated grips and chrome headers.
Meanwhile, the Bavarian techs have been hard at work ensuring the liquid-cooled boxers will meet the Euro 4 emissions targets which were introduced in January for new models and will affect current models from 2017.
For the technical experts, here s what the BMW press release says about changes to the transmission and engine:
"All liquid-cooled boxers will now be fitted with a judder damper on the transmission output shaft. New features also include a revised selector drum actuator, transmission shafts and transmission shaft bearing. An OBD indicator lamp in the cockpit has been added to meet EU4 requirements.
Here are the other changes to various Beemer boxers on top of the technical EU4 measures:
BMW R 1200 GS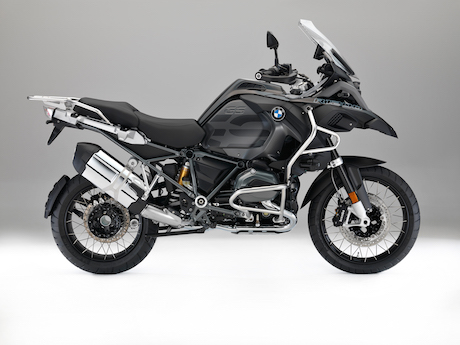 The R 1200 GS has been given a slight revised design. The range of optional accessories includes a new crash bar that allows cylinder protection covers to be mounted – also available as optional accessories.
BMW R 1200 GS Adventure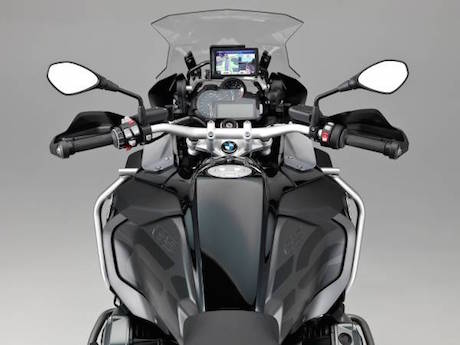 The instrument panel of the R 1200 GS Adventure has been redesigned. Ocean Blue metallic matt is no longer available.
BMW R 1200 GS Adventure "Triple Black"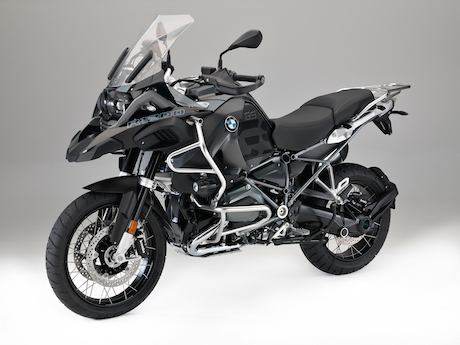 The Triple Black limited edition returns with a Blackstorm central fuel tank cover, storage compartment lid and front mudguard; fuel tank side panels in Dark Slate metallic; front and rear frame in Agate Grey; black engine, gearbox and swinging arm; and a new black seat with GS embossed on the passenger section.
BMW R 1200 RT
The R 1200 RT gets new carbon black metallic and alpine white paint and the optional equipment features include the banking-optimised ABS Pro and the dynamic brake light (both in conjunction with the Riding Modes Pro option). Ebony metallic and San Marino Blue metallic are no longer available while Platinum Bronze metallic remains.
BMW R 1200 R
The R 1200 R gets a new racing red paint, plus the banking-optimised ABS Pro and dynamic brake light. The R 1200 R  Sport comes in Light White with a Cordoba Blue frame, while Cordoba Blue and Light White are deleted.
BMW R 1200 RS
R 1200 RS also gets the banking-optimised ABS Pro and dynamic brake light. The Sport version comes in Light White metallic and Magellan Grey metallic matt and Granite Grey metallic matt is no longer available.