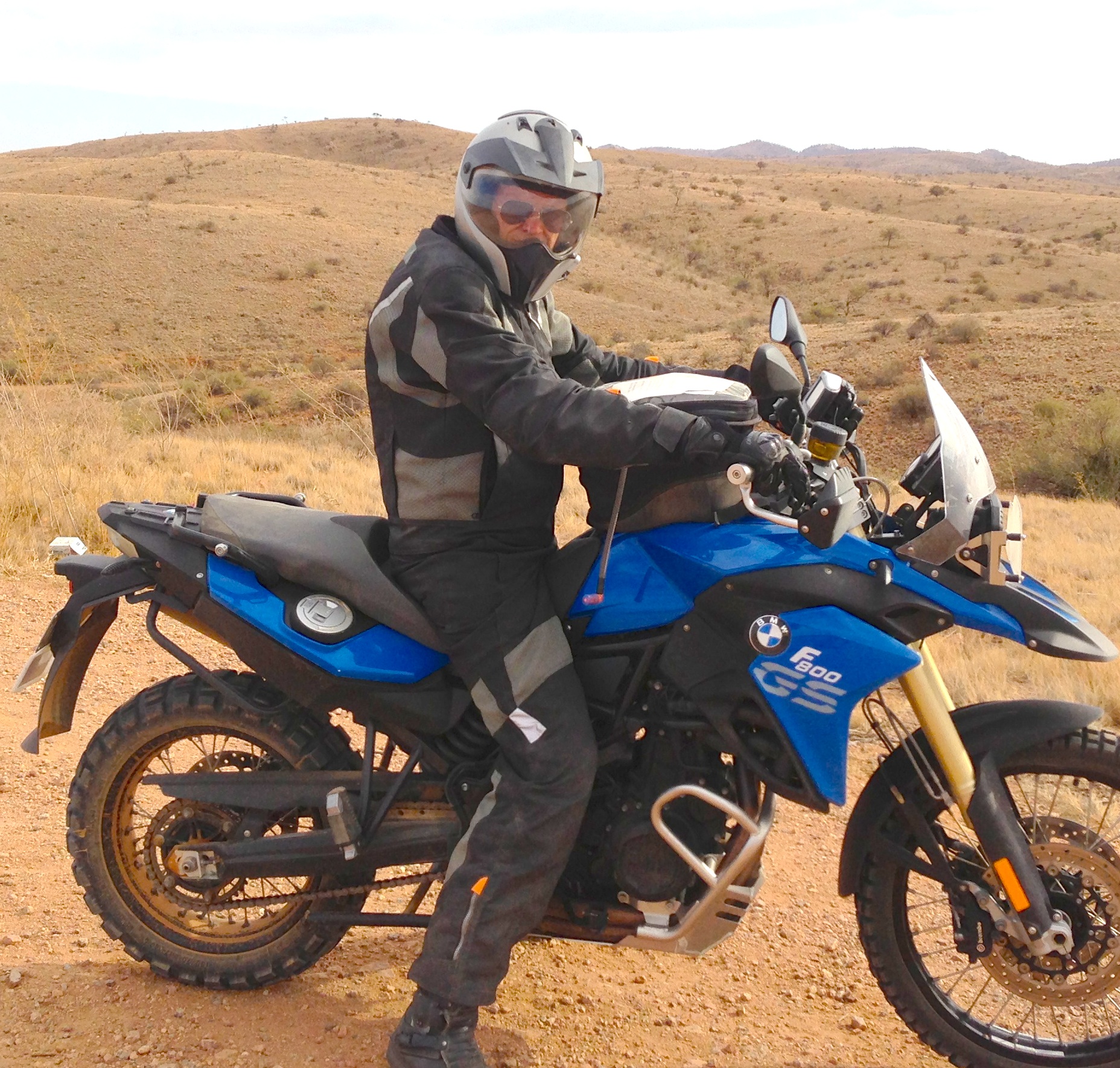 In winter it seems ridiculous to be thinking about a summer riding suit.
However, I'm heading to the US in a few weeks and riding in the scorching heat of a Wisconsin summer so I need to pick out some summer riding gear.
It's a Harley function, so that probably means t-shirts, jeans and an open-face helmet.
But if I weren't governed by peer pressure and the threats of being pulled over by the fashion police what I'd really like to wear is the BMW Airflow 4 suit that I wore last summer on the Compass Expeditions outback ride with Charley Boorman.
Most of that ride was in 38+ degrees, yet the suit kept me relatively cool.
I originally wanted the silver suit to reflect the heat. I wasn't worried about it getting filthy because it has a "NanoSphere" coating to prevent it getting dirty.
But what arrived was the black suit.
Apparently it has "intelligent coldblack technology" that prevents the material overheating.
It's probably just as well I didn't get the silver suit as the fashion police might have just sent me straight to jail.
I never got a chance to compare a silver suit with a black one, but I can tell you it still feels pretty hot when you are standing still.
However, I can attest that the suit works when you are moving.
At one stage the mercury soared to 42 degrees, so I unzipped the jacket and found that the air coming through the opening was hotter than when it was zipped up.
I'm not sure what physics principle is at work here but somehow it's effective.
As soon as you get moving on the bike the sweat that has built up on your skin is dried by the air passing through the mesh and you can feel quite chilly.
On some days when the temperature dropped to a moderate 25 degrees I was almost cold.
Even the NP ProAir back protector in the jacket has vents for circulation and it's the most comfortable, yet thick and supportive protector I've experienced. It fits inside a zipper section making it easy to remove for washing.
This is quite a clever suit with two carrying straps so you can wear the jacket like a backpack when you're not on the bike. Although that is going to cop an on-the-spot fine for dagginess.
There is even a radiation-resistant mobile phone pocket inside. Not sure how it works, but it looks a little like aluminium foil.
It has two outside pockets which are not totally waterproof, but you get a removable waterproof pouch for your phone or wallet.
Jacket and trousers zip together all the way round with a heavy duty zip. The only zips that are not heavy duty are the two on the inside pockets.
It's a sensible choice in the heat. But should I risk peer ridicule and take it on the Harley trip?
BMW AIRFLOW SUIT
FEATURES: Stretch abrasion-resistant Dynatec outer, Kevlar three-layer laminate, AirTex mesh spacer fabric for excellent air circulation, Removable NP protectors for back, shoulders, elbows, hips and knees, 3M reflective strips
SIZES: Women 34–46; Men 46–66 / 98–118 (black), 46–60 (silver)
PRICE: $699 (jacket), $499 (pants)