BMW Motorrad has updated its midsize adventure bikes with a bigger 853cc parallel twin engine to create the F 850 GS and F 750 GS.
The adventure bikes have been unveiled at the EICMA motorcycle show in Milan tonight along with their full-dresser K 1600 Grand America to tackle the Goldwing supremacy.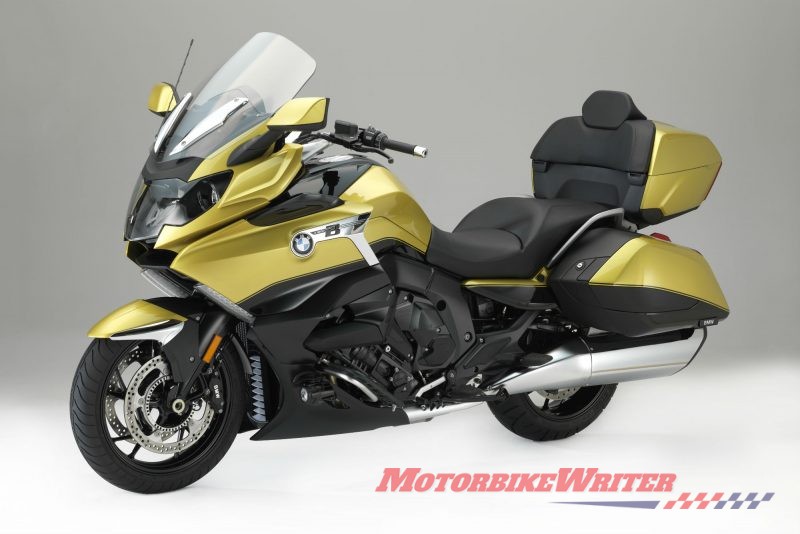 At the heart of the new adventurers are the two new parallel-twin engines, both with a displacement of 853cc, but different output.
The F 850 GS has 70kW (95hp) of power at 8250rpm and 92Nm of torque at 6250rpm while the F 750 GS has 57kW (77hp) at 7500rpm and 83Nm at 6000rpm.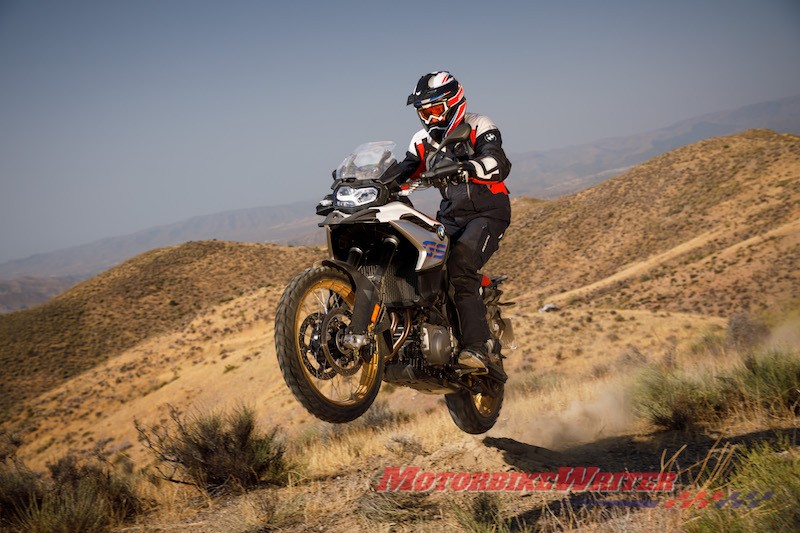 BMW says the F 750 GS is "designed for all riders" with a low seat height and "all-round qualities". It features mag wheels with a 19-inch front.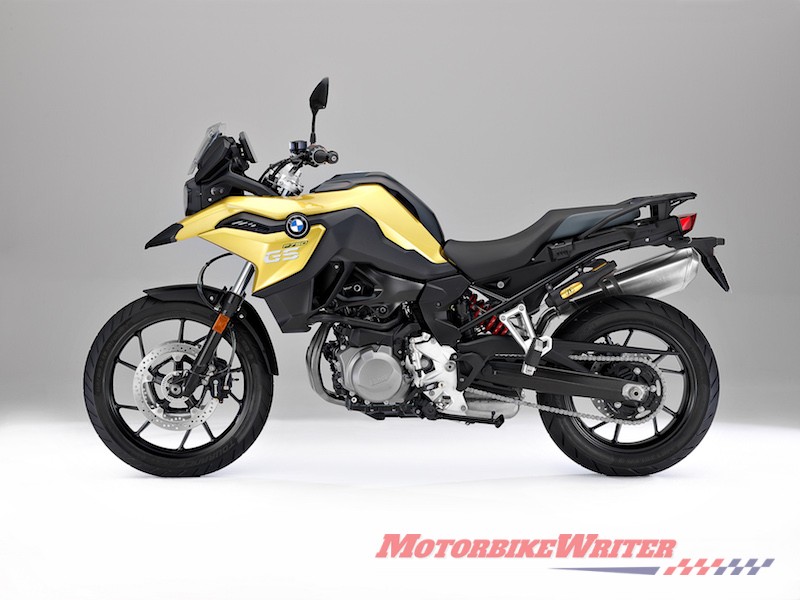 However, the F 850 GS not only has more power and torque, but BMW says it has more touring and off-road features. They include wire wheels and a 21-inch front.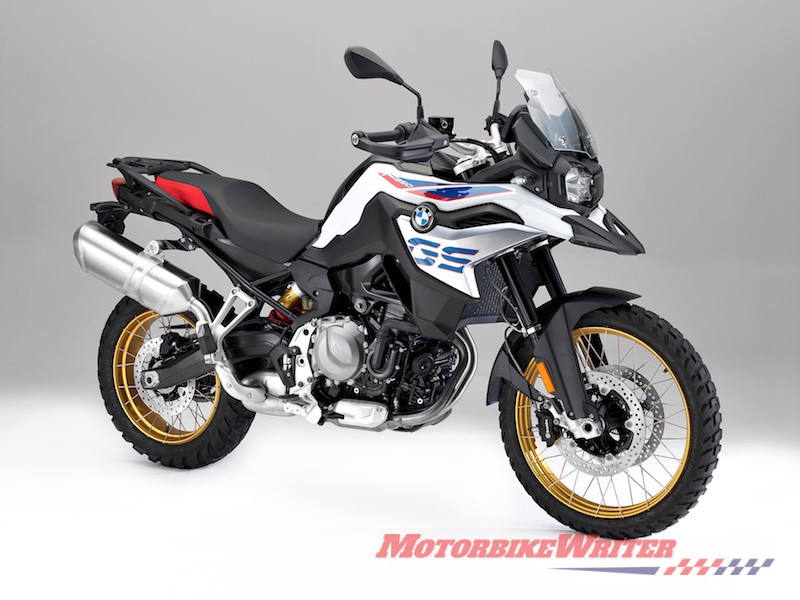 New F 850 GS and F 750 GS engine
BMW says the engine has a 90-degree crankshaft and a 270/450-degree firing interval with two counterbalance shafts to smooth it out.
A self-amplifying, anti-hopping clutch provides a lighter lever feel and the drop in engine drag torque prevents wheel lock-ups on downshifts.
The six-speed gearbox with secondary drive is now positioned on the left.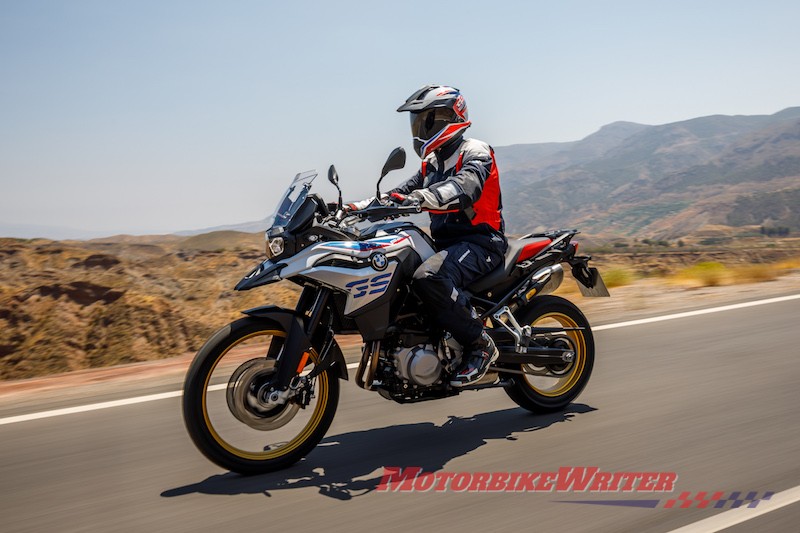 Rider aids include  'Rain' and 'Road' riding modes, ABS and automatic stability control ensures a high level of safety.
The F 750 GS and F 850 GS can be fitted ex-works optional equipment such as Pro riding modes, dynamic traction control and banking-capable ABS Pro.
New frame
The bridge frame of the new F models is made of deep-drawn, welded components and integrates the engine as a co-supporting element.
BMW claims this improves torsional rigidity and "robustness".
The fuel tank is back in the traditional position for improved centre of gravity.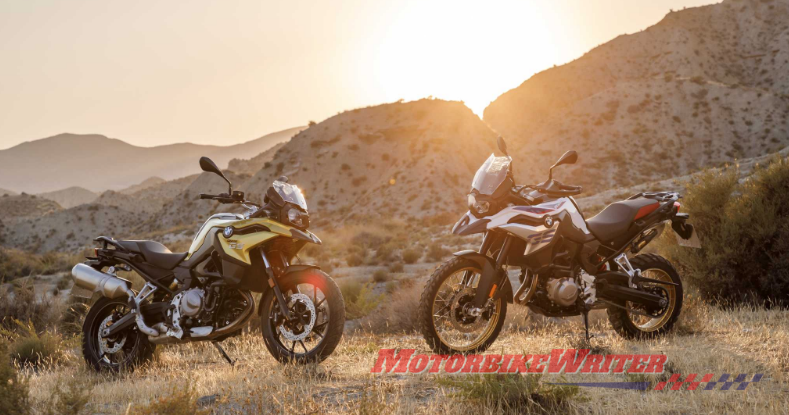 The F 850 GS adds a Rallye style variant with emphasis on off-road capabilities.
There is also a range of optional equipment including different seat heights, windshields, full LED headlight, Connectivity equipment with TFT display, Keyless Ride, Gear shift assistant Pro, Dynamic ESA and eCall.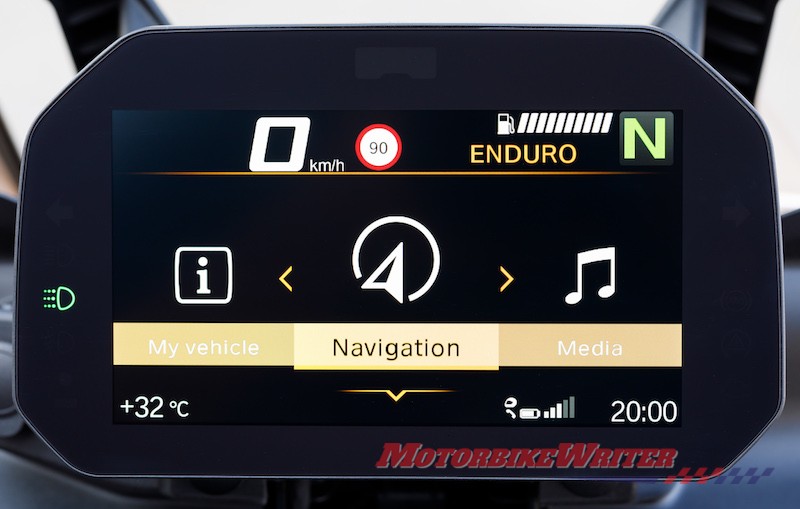 There is no word yet from BMW Motorrad Australia about the arrival or price.