It's great to get away from it all on a motorcycle adventure, camping in the bush and roughing it. But it's also nice to take along some of the comforts of home – like a portable sound system to liven up your campfire.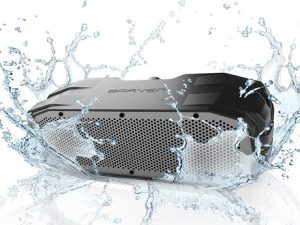 There are many battery-powered Bluetooth speakers systems available that will play music from your phone or music player without the need for cables. Now Braven has introduced a rugged new adventure-proof Bluetooth speaker that is designed to handle the shocks of an adventure ride.
The BRV-X IPX5 Bluetooth speaker is house in a high-impact plastic covered in rubber so it will repel water and survive the bumps of an adventure ride. It is 230 x 92.5 x 74.7mm which is about the size of a loaf of bread and it weighs just 680g, so you should be able to fit in most motorcycle luggage. It has a built-in 5200 mAh Li-pol battery to power your music for 12 hours and can charge other portable devices via a 5V USB output port.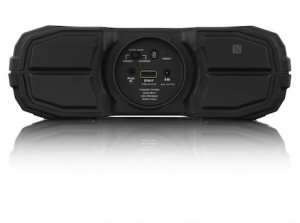 Braven claims the sound is high quality thanks to two high-definition drivers and an omnidirectional passive bass radiator with frequency range of 80Hz to 20kHz. An indoor/outdoor switch adjusts the equalisation and volume levels to suit your overnight stop.
This Bluetooth speaker  will pair at the touch of a button with any Bluetooth device or you can plug in via a 3.5mm audio jack. It also has a noise-cancelling microphone allowing hands-free phone conversations. And if one of your travelling companions brings along their Braven speaker, you can pair the second unit for true stereo sound. Now you can really party around the campfire!
The Braven BRV-X outdoor speaker is available for $US229.99 here.