Custom Helmet Designs With No Limits
Everyone knows the purpose of a motorcycle helmet is to keep you protected, but your helmet choice also says something about you. It's a self-proclamation to the world, a chance to showcase who you really are, and a way set yourself apart from the pack. Blaze ArtWorks custom airbrushed helmets do this better than perhaps anything else.
Have a Helmet Design in Mind? It's Possible
With Blaze, the possibilities are literally endless. You can choose one of the company's special airbrushed designs or submit your own design for the highly qualified custom painting team to apply to a helmet of your choice.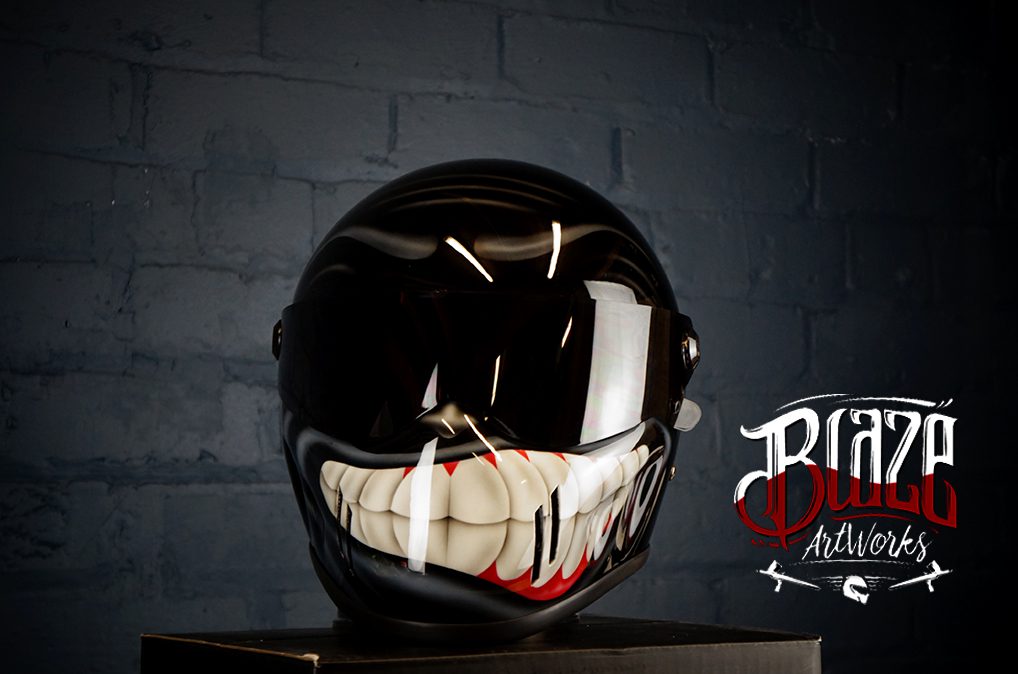 From the Outlaw Grinster or Realistic Skull Reaper designs to the pop-culture-inspired Heath Ledger Joker or Anonymous mask from V for Vendetta, Blaze ArtWorks provides plenty of unique options to choose from. These designs are perfect for the person who wants a unique helmet but doesn't have the artistic capabilities to design their own or is unsure of what exactly they want.
On the flip side, Blaze has the capabilities to do almost any airbrushed artwork. The company specializes in skulls, smiley faces, alien faces, and animals, but if you have an idea, the experienced team can make it happen. Submitting your own design will ensure you have something that's truly unique.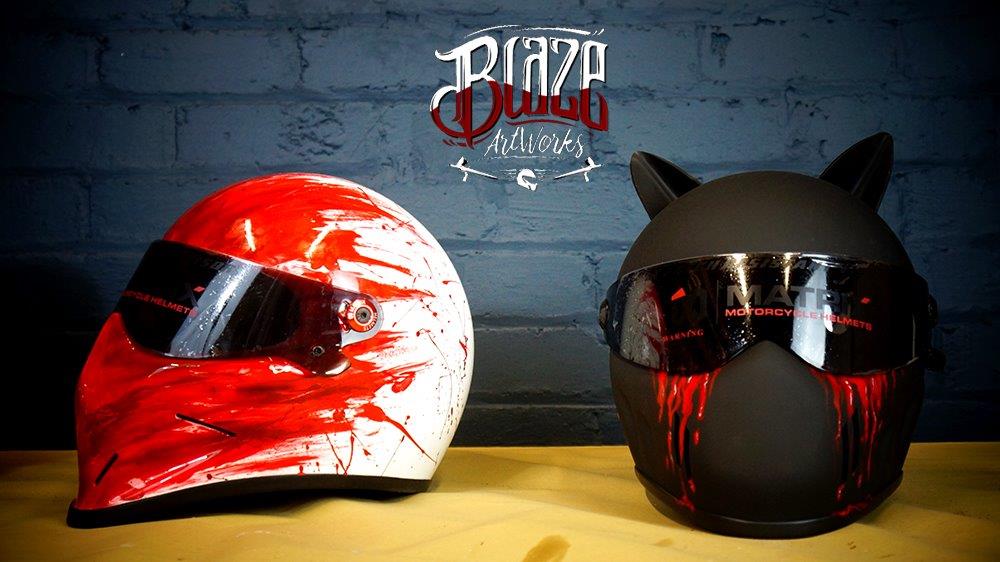 The process is simple. You reach out to Blaze ArtWorks via their contact page with your idea for the design. You can choose to include a sketch or reference picture if you want, but you don't have to. From there, Blaze will reach out within 24 hours to discuss the design with you.
Once the design discussion occurs, Blaze will provide you with concept artwork that will give you a good idea of the finished product. After your approval, Blaze will provide you with a quote. Then the artist will begin painting. Before applying the final clear coat, you will have a chance for final approval.
The Man Behind the Art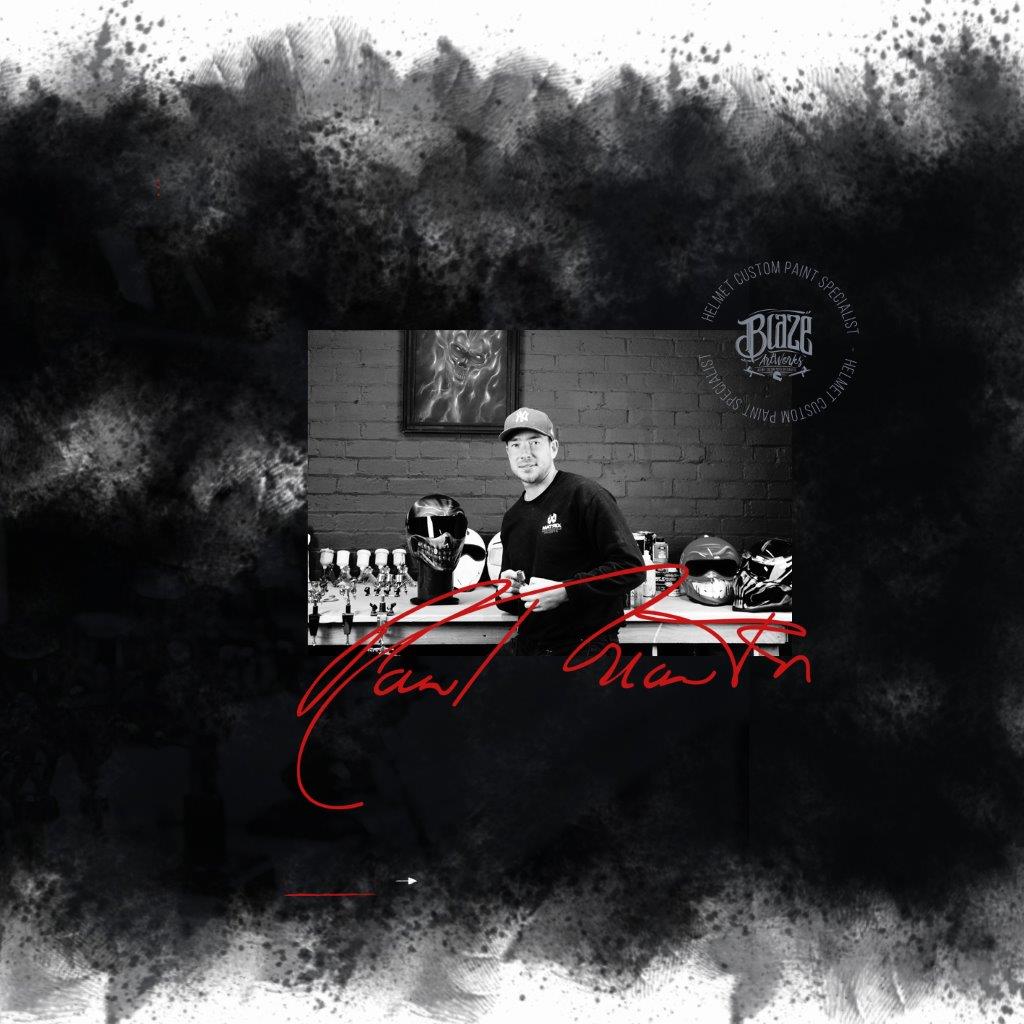 Blaze ArtWorks' founder, Pavel Vlasov (Paul), has been interested in airbrushed artwork since he was 10 years old. He got his start as a tattoo artist and is now an award-winning airbrushing artist. Paul sees his helmets as symbols of defiance and mischief and a way to bring art and motorcycling-culture closer together.
When most people think art and motorcycles, they think of custom bikes. While custom bikes will always stand out, your bike isn't the only thing that can be beautiful. You and your gear can stand out, too. Nothing helps you stand out better than a custom helmet with a unique airbrushed design. Check out the options from Blaze ArtWorks, and consider submitting a custom design idea if you have one in mind.