Australian motorcycle clothing company Blackbird has released men's and women's suede-look motorcycle jackets for winter riding.
Blackbird Motorcycle Wear is the brainchild of former Sydney interior designer Belinda McPhee with the help of her three adult children (Belinda, 20, Eliza 17 and Sam 22) and husband Peter who all ride.
Belinda says that even though the tan jackets look like trendy suede, the leather is actually Nubuck.
"It looks and feels like suede but has a nicer smooth surface," Belinda says.
"Nubuck is the same as leather for abrasion resistance, whereas suede has a much lower abrasion resistance."
The lining is faux fur on the body panels with comfortable satin in the sleeves.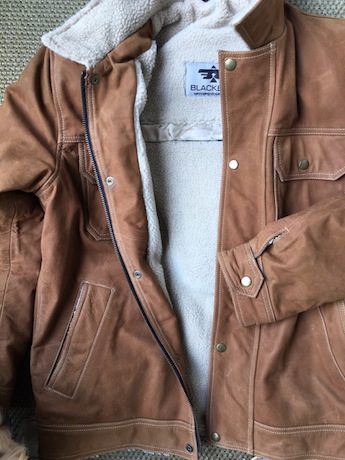 It includes removable CE-approved armour made of PU rubber which is more comfortable than the foam variety. Belinda says it is "hardly noticeable to wear".
It is also thinner yet more dense so it has better protection.
The jackets come in women's sizes XS – L and men's M – XXL. Prices for women's are $459 and $10 more for the men's jackets.
"The gear is styled for the destination as much as for riding," Belinda says.
She began making motorcycle gear in 2013 when her family started riding bikes and couldn't find suitable jackets.
"They just wanted a bike jacket that looked good like a normal jacket when they got off their bikes, not with racing stripes like most sports bike jackets have," she says.
Belinda says her motorcycle jackets are constantly being developed with new models and better quality protection.
She says she couldn't have started the business without input from her family.
"I had ridden bikes when I was younger and I always loved motorbikes, so one school holidays when we weren't doing anything we did a two-day riding course. It was so much fun," she says.