Ducati has begun its teaser campaign for nine new 2016 models, including a 959 Panigale, a Hypermotard 939 and whatever it is in the above 44-second "This is Black"  video.
Earlier this month, Ducati CEO Claudio Domenicali said 2016 would see "continued growth at Ducati" with nine new models being released at the EICMA motor show in Milan on November 16.
He was speaking tab the Frankfurt Motor Show where they released the 120kW 2016 Monster 1200 R. We're still not sure if that s one of the nine, or not.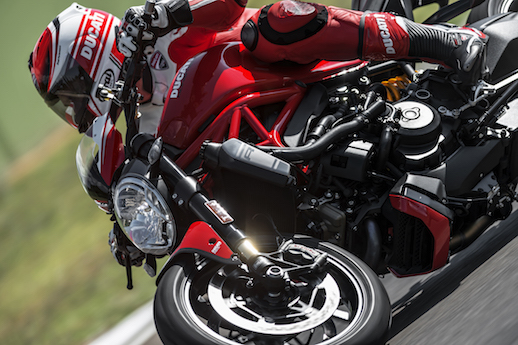 Since then, they have also announced the 2016 Diavel Carbon, which probably means there are seven more models to reveal.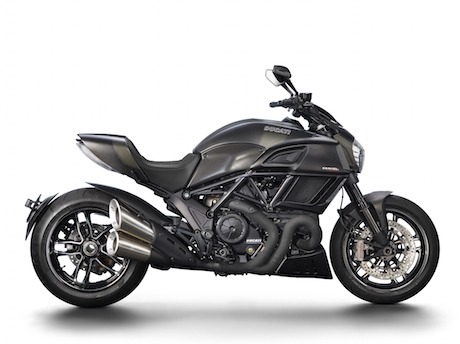 One of which would be this black model hinted at in the teaser video. We don't get to see anything of the bike, however, but we can expect a blacked-out engine, exhaust and frame.
Interestingly, it shows some crackle-effect metal, similar to that used on the Kawasaki W800 Black Edition. Maybe that is an indication of some of the mysterious bike's finish.
While Ducati is more associated with red, the company has had a lot of success with its previous Dark models such as the Monster 821 Dark.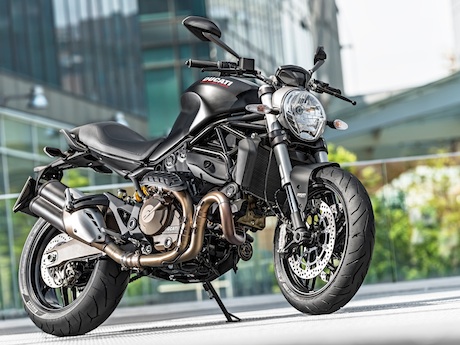 Some riders love black because there is nothing darker! This video should be welcomed by those riders.
The new black bike is probably a version of an existing model and not one of the two in the new sectors.
Among the new models will be a 959 Panigale and a Hypermotard 939, according to emission certificates.
The new models have been confirmed in documents from the California Air Research Board.
The company says the 2016 range represents the "biggest, most decisive attack on the market ever to have been launched by Ducati".
"Never before has Ducati presented so many new bikes and EICMA will provide the perfect platform on which to show them to all to our enthusiastic customers.
"Two of these will take us into segments in which we're currently not present and this is going to be one of the greatest challenges of 2016: to extend the Ducati hallmarks of style and performance to motorcyclists who were – until now – beyond our reach."
Claudio says Ducati has experienced 22% growth in the first six months of the year with 32,600 bikes delivered and he is tipping a record for the full year, breaking the barrier of 50,000 bikes for the first time.
"Nevertheless, our main goal is not so much the pursuit of ever-greater volumes but, rather, to keep on surprising our customers with awe-inspiring bikes," he says.
"The increase in sales is simply a consequence of just how incredibly well-received our products are – products that stem from implementing strategies that are in keeping with our identity, looking to new markets and taking on tough new challenges every day".