Black Dog Ride Australia (BDRA) is seeking the views of riders to determine its future direction after a couple of "ruff" years due to changes in leadership and the pandemic.
BDRA was started by Steve Andrews after his solo ride around Australia in 2009 to raise awareness of depression and suicide prevention.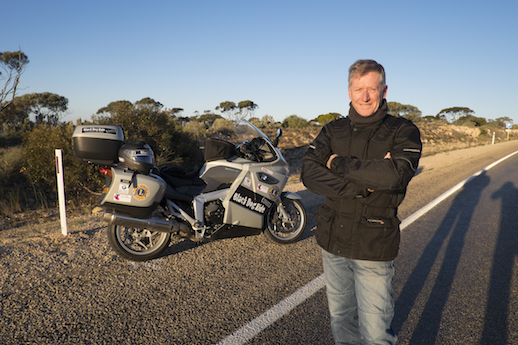 His shock retirement in 2017 was followed by a series of changes in leadership, board membership and administrative staff that the organisation admitted in 2019 had left them "in a state of flux".
Over the past two years, Covid lockdowns have forced the cancellation of the annual Ride to the Red Centre.
Now, BDRA seems to be searching for a new direction in 2022 and is asking riders to complete a short online survey.
It starts by asking whether you agree that their mission statement should change from raising awareness of "depression and suicide prevention" to "mental health and suicide prevention".
It also asks about how you currently support the event and the cause, plus basic info about your age and which state you come from.
There are only four questions so it takes about a minute to fill out.
We will bring you results as they are available.