In the future, your emotions could be monitored by household appliances and sent to your motorcycle to govern the way it is ridden.
This is the scenario being considered by Honda which has filed for a patent.
The Japanese auto manufacturer hasn't supplied a lot of details except for a crude drawing of appliances and how they all communicate with each other like Amazon's Alexa.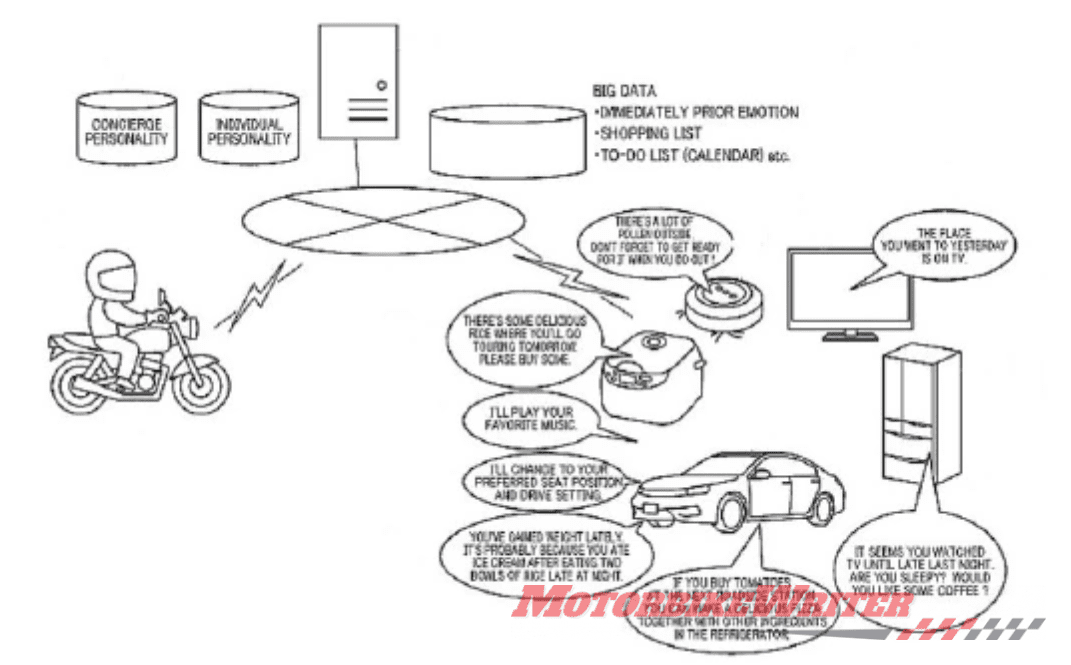 Emotions
For example, it might know you were up late watching TV, so it might suggest you grab a cup of coffee before your ride.
Or perhaps your selection of heavy metal music or slamming the front door indicates anger and might then regulate the speed of your motorcycle.
On the flip side, if you've been watching depressing movies or eating lots of ice cream, your household appliances may think you are depressed and suggest a burn on your bike!
It is both interesting and quite scary to think your house could determine your mood and then adjust your motorcycle's throttle, brakes, traction control, speed limiter and suspension.
As yet it is just a hazy notion for a patent application.
We're not sure how a patent would even apply!
Honda patents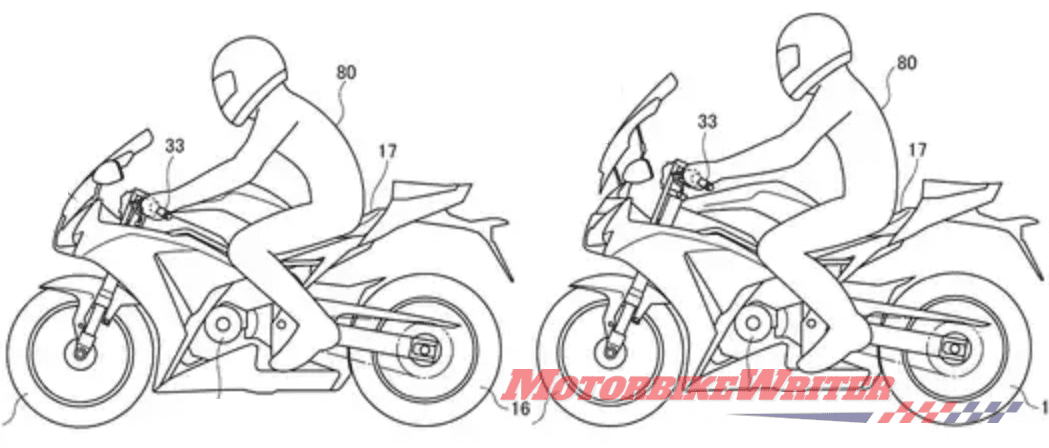 It should be noted that Honda has been busy this past year filing a host of interesting patents:
All, some or none of these patents could make it into production.
Honda just seems to be applying for a bunch of patents to protect their intellectual property.
It's a shame they don't put their efforts into providing more relevant motorcycles.