This 2012 Ducati Sport Classic 1000 Monoposto is a stunning example of an iconic cafe racer-style sports bike, modified to improve both its looks and performance. Its striking Burnt Yellow finish is accentuated by a 'Clockwork Ducati' decal on the rear 'Saarland' end, black paintwork for the central racing stripe, bespoke rear accents, and front fender.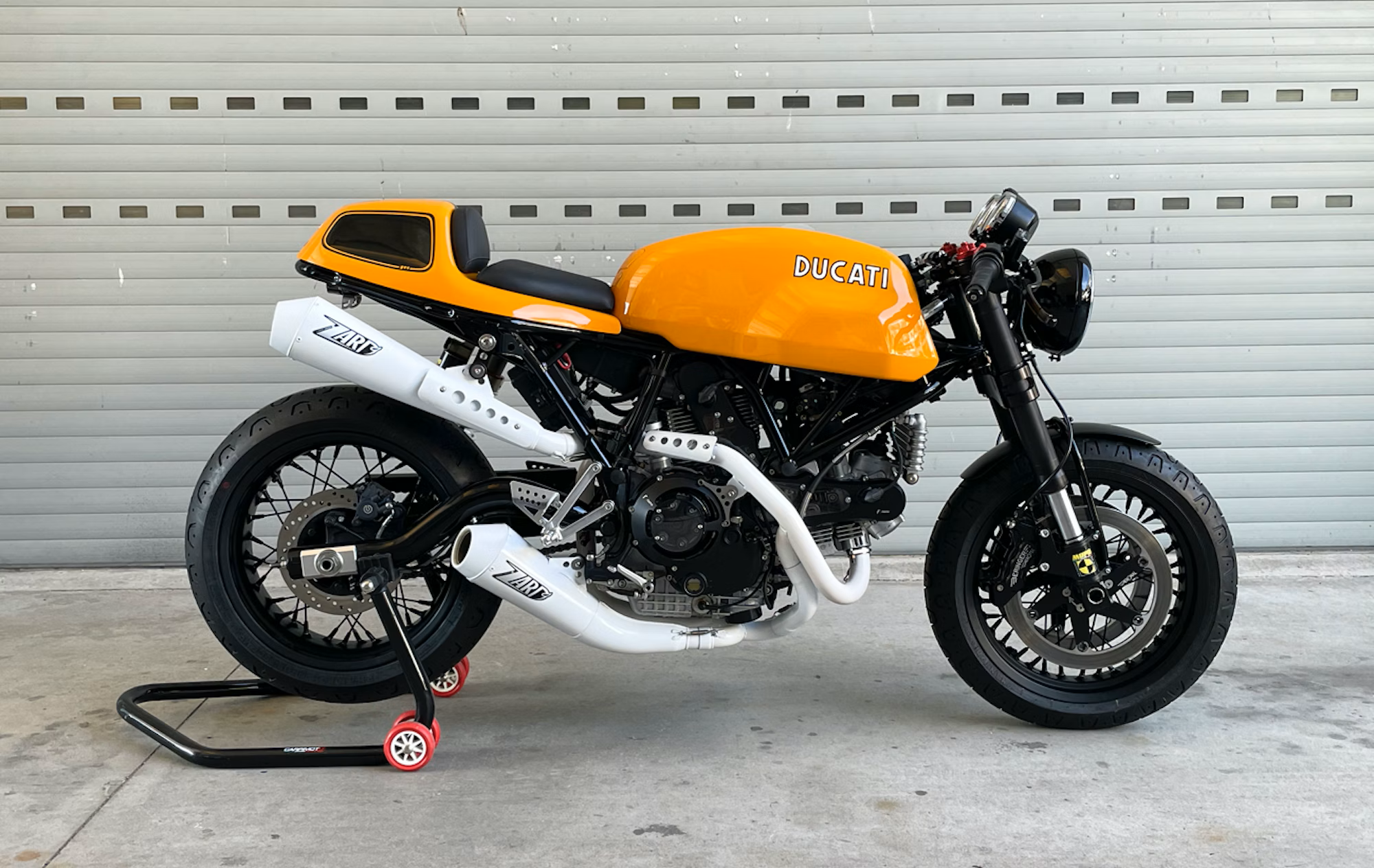 To add to its sleek look, the bike is adorned with black anodised fork sleeve from Barni Racing Team and further black anodised accents from Toccio Racing on the rear hub, calliper bracket, handlebars, and sprocket.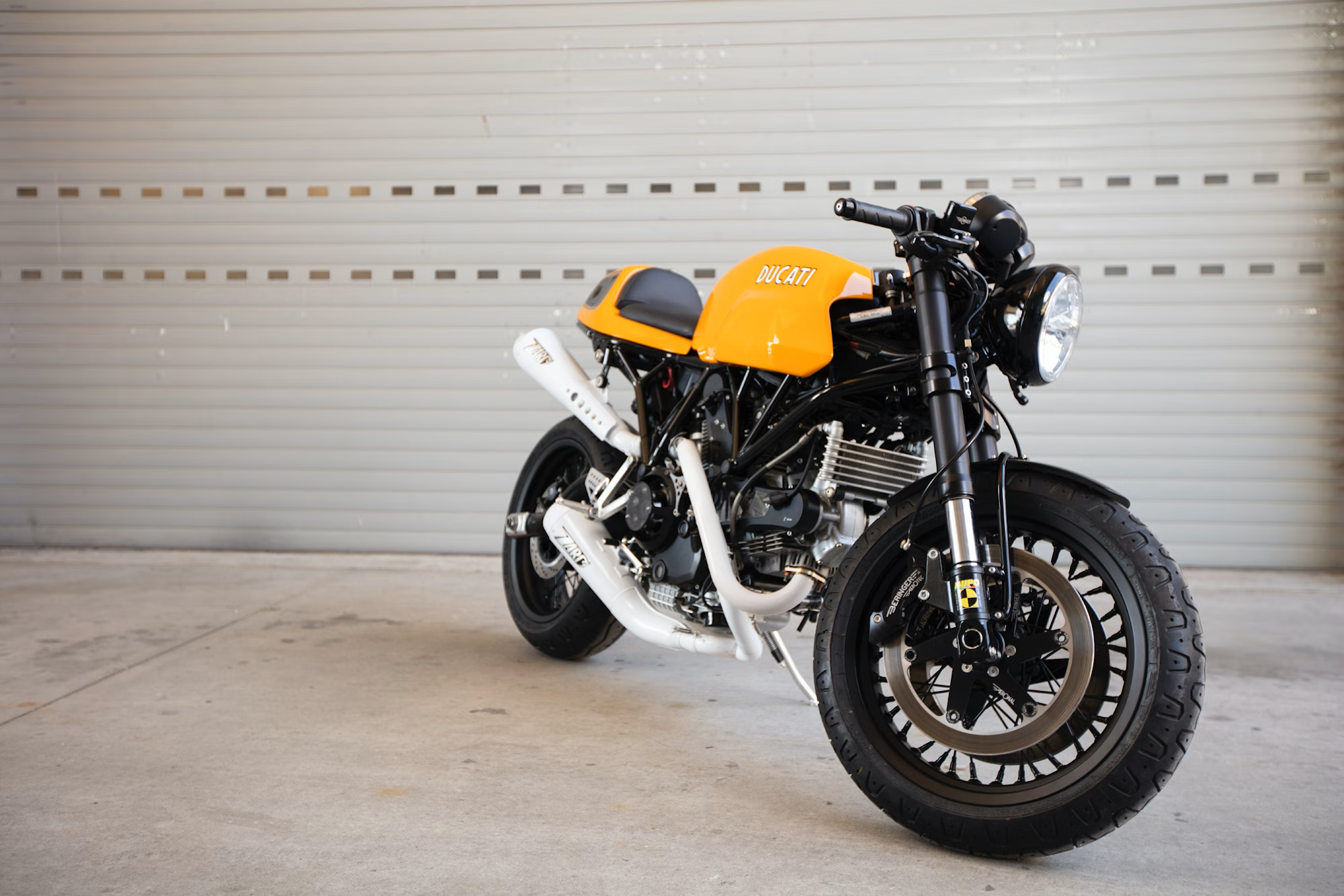 Cosmetic upgrades include a set of Rizoma handlebars caps, a Corse Dynamics 7-inch headlight, a Ducati Monster dash mount kit, and a set of 17-inch Alpina wheels, all shod in brand new Pirelli Phantom tyres.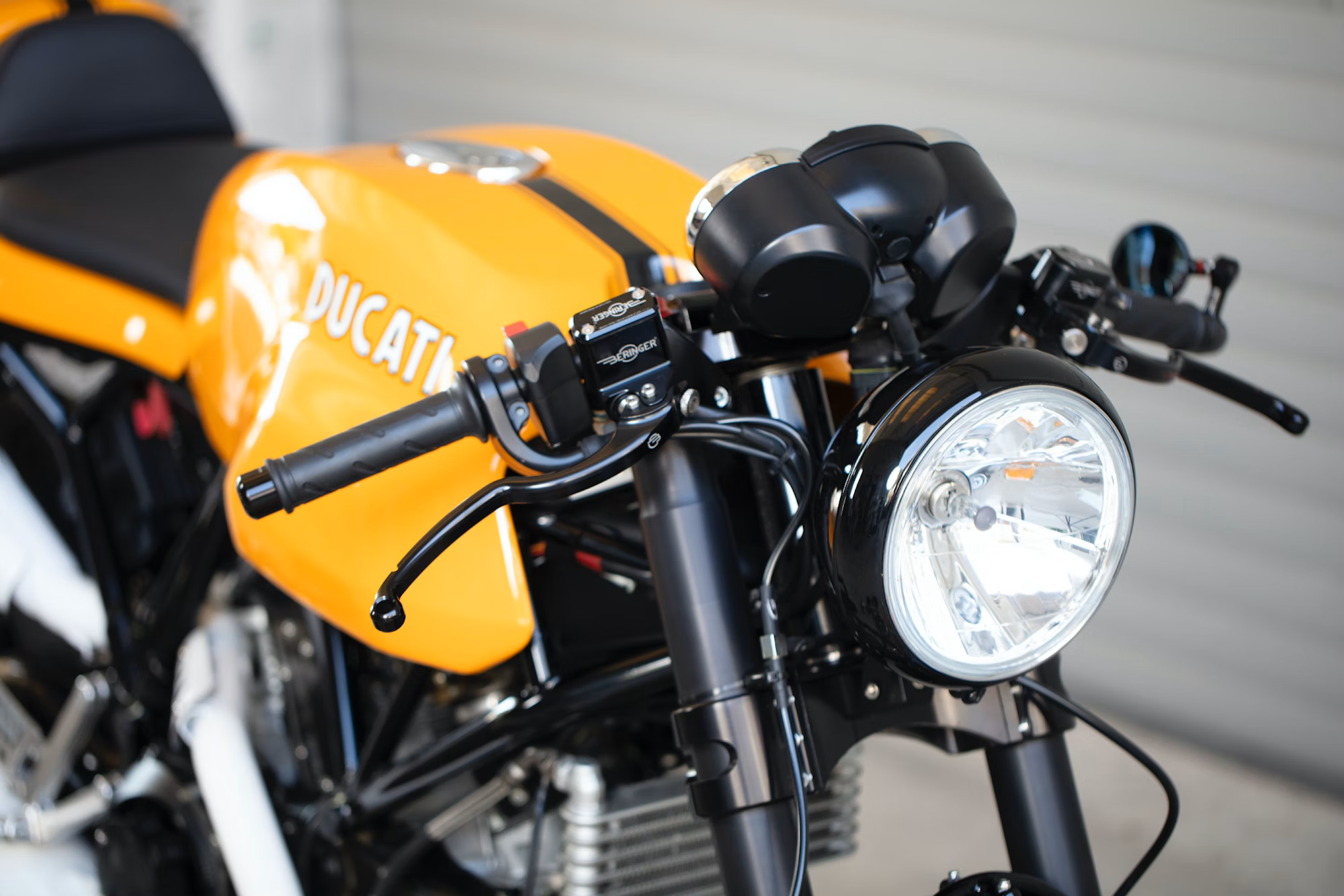 The bike is powered by a 91bhp 992cc V-twin engine, coupled with a six-speed gearbox. The engine has been modified with ECU tuning, a Rizoma timing belt cover, clutch pressure plate, clutch cover and camshaft cover, a Corse Dynamics high-performance intake kit, a white ceramic-coated Zard stainless-steel exhaust, and a 520 chain kit from Toccio Racing.
Source: Collecting Cars