In 2008, the renowned SPS (Special Parts Supply) company from the Netherlands crafted an exceptional custom motorcycle in the style of a Harley-Davidson. This one-of-a-kind creation achieved a remarkable feat by securing the 2nd place in the prestigious 50th Anniversary competition held by the world-famous S&S factory.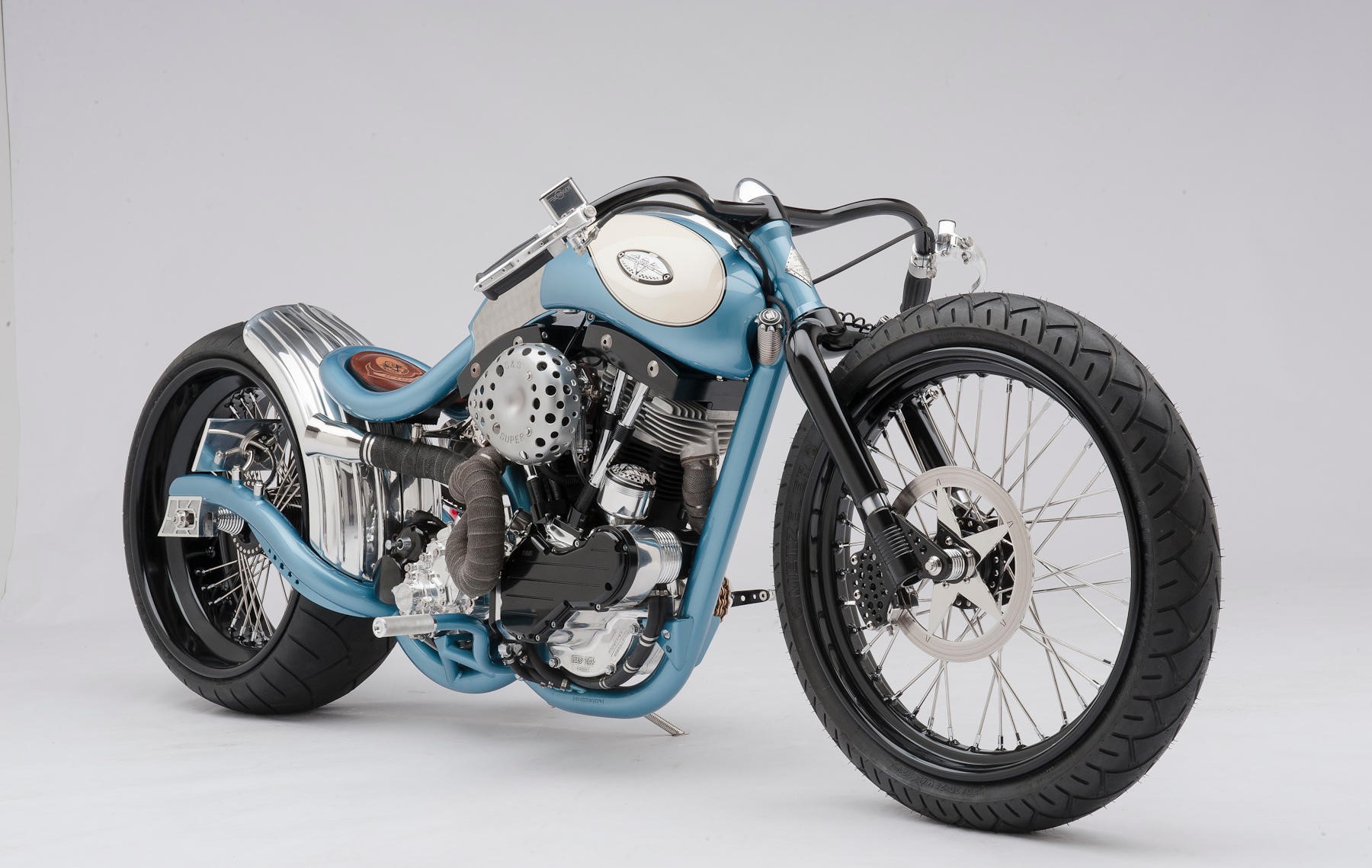 The heart of this extraordinary custom bike beats with a powerful 93ci (1,525cc) S&S 'Anniversary Edition' Shovelhead-type engine, paired with a Baker Torquebox six-speed transmission. These top-notch components find their place within a Rolling Thunder/Special Parts Supply frame, specially designed to accommodate them. Additionally, Special Parts Supply is responsible for the unique front end, wheels, brakes, and numerous meticulously handcrafted parts that adorn the motorcycle.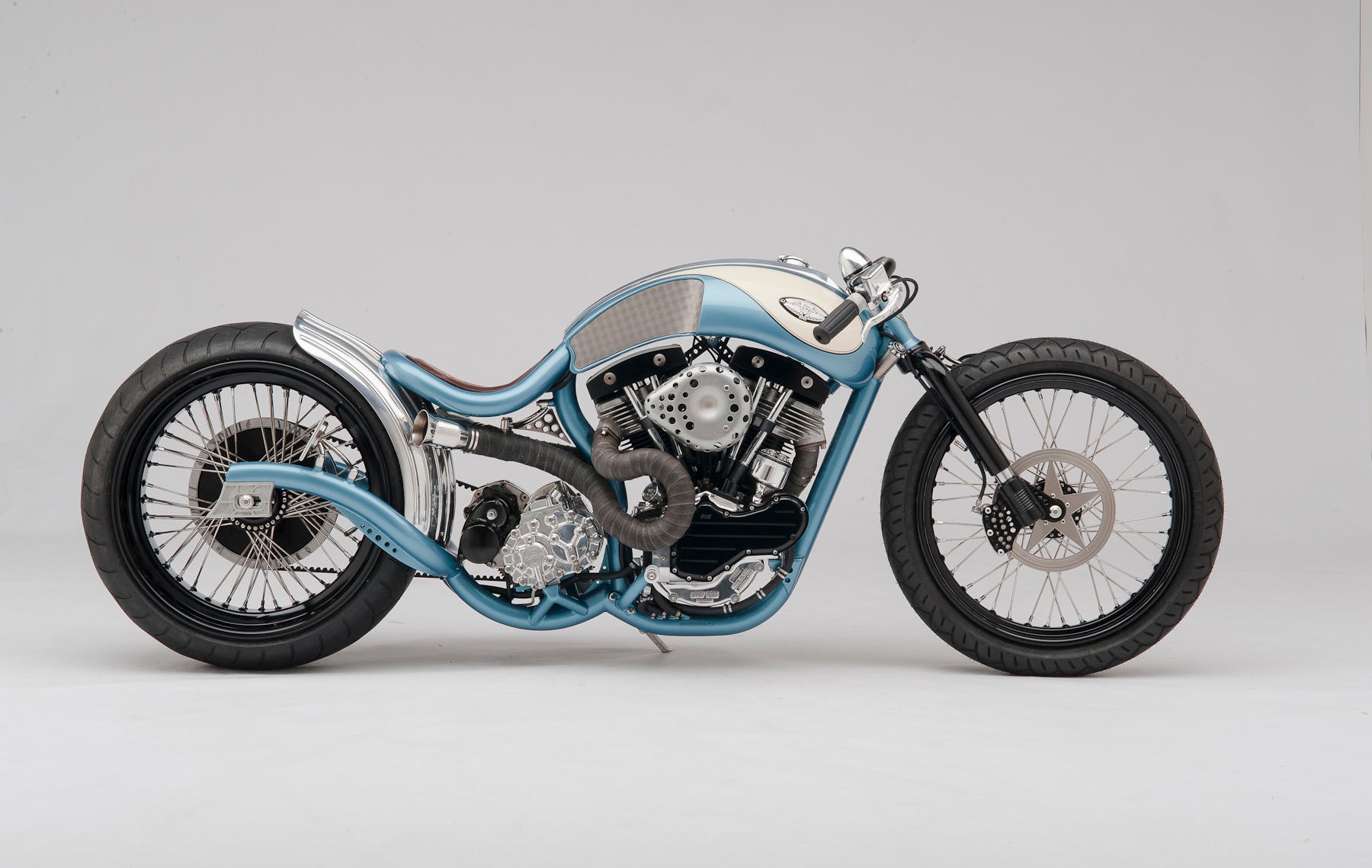 To further elevate its allure, the motorcycle boasts a flawless finish. The expert craftsmen applied high-quality specialist paintwork, ensuring the highest standard of aesthetics. Chromium plating was meticulously added to complement the overall design, providing an exquisite touch.
Source: Bonhams