Introducing the 1978 Honda CB750 Cafe Racer – a stunning tribute to classic American style. Meticulously restored from the ground up using authentic parts and tools of the 1970s, this bike embodies a bygone era.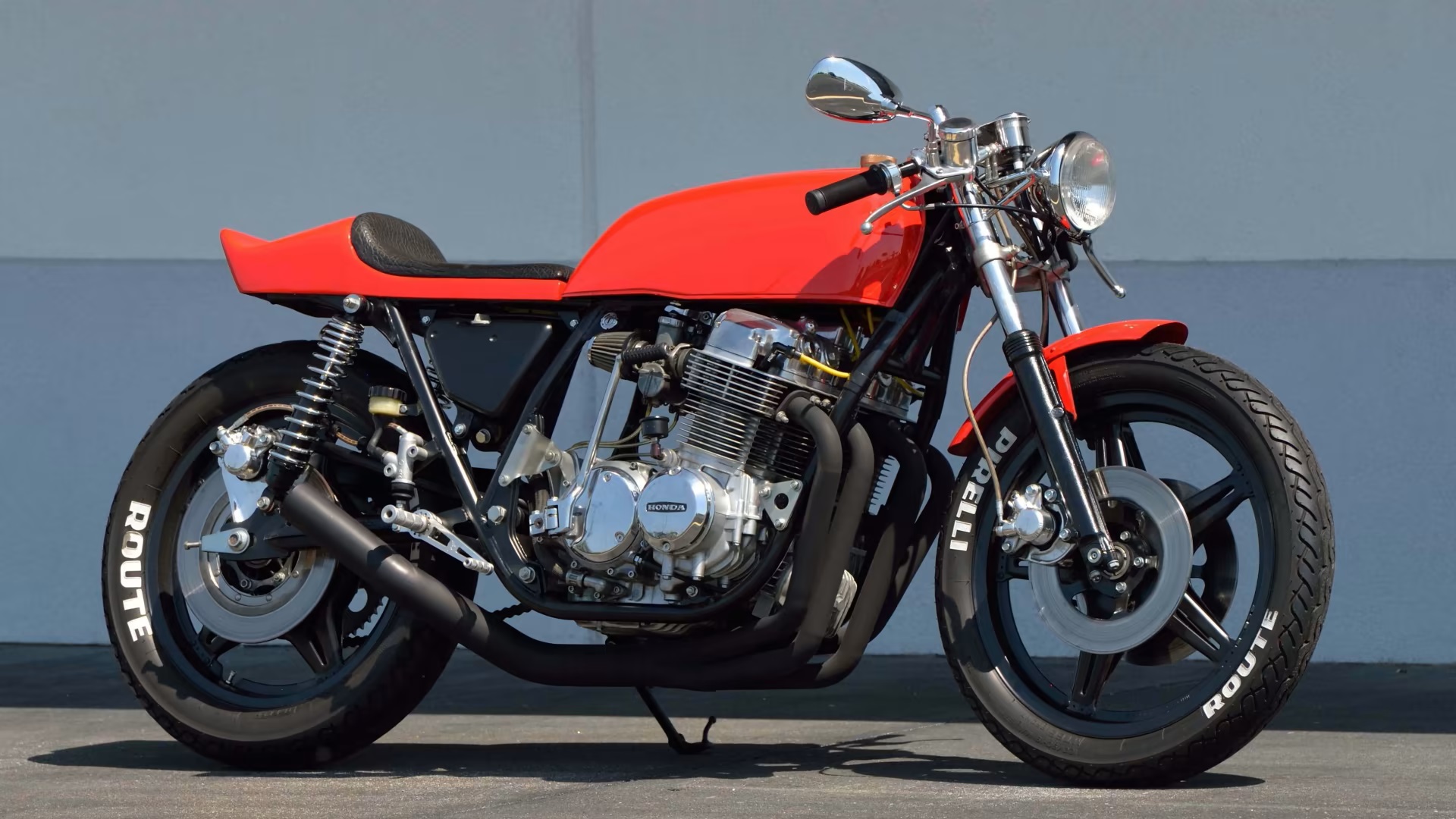 A custom fuel tank with a brass cap, and a handmade fiberglass tail concealing the battery, all accentuated by a dazzling Custom Red Gold flake paint, give this motorcycle a timeless charm. Boosting performance, a Yoshimura 4 into 1 exhaust pipe is fitted.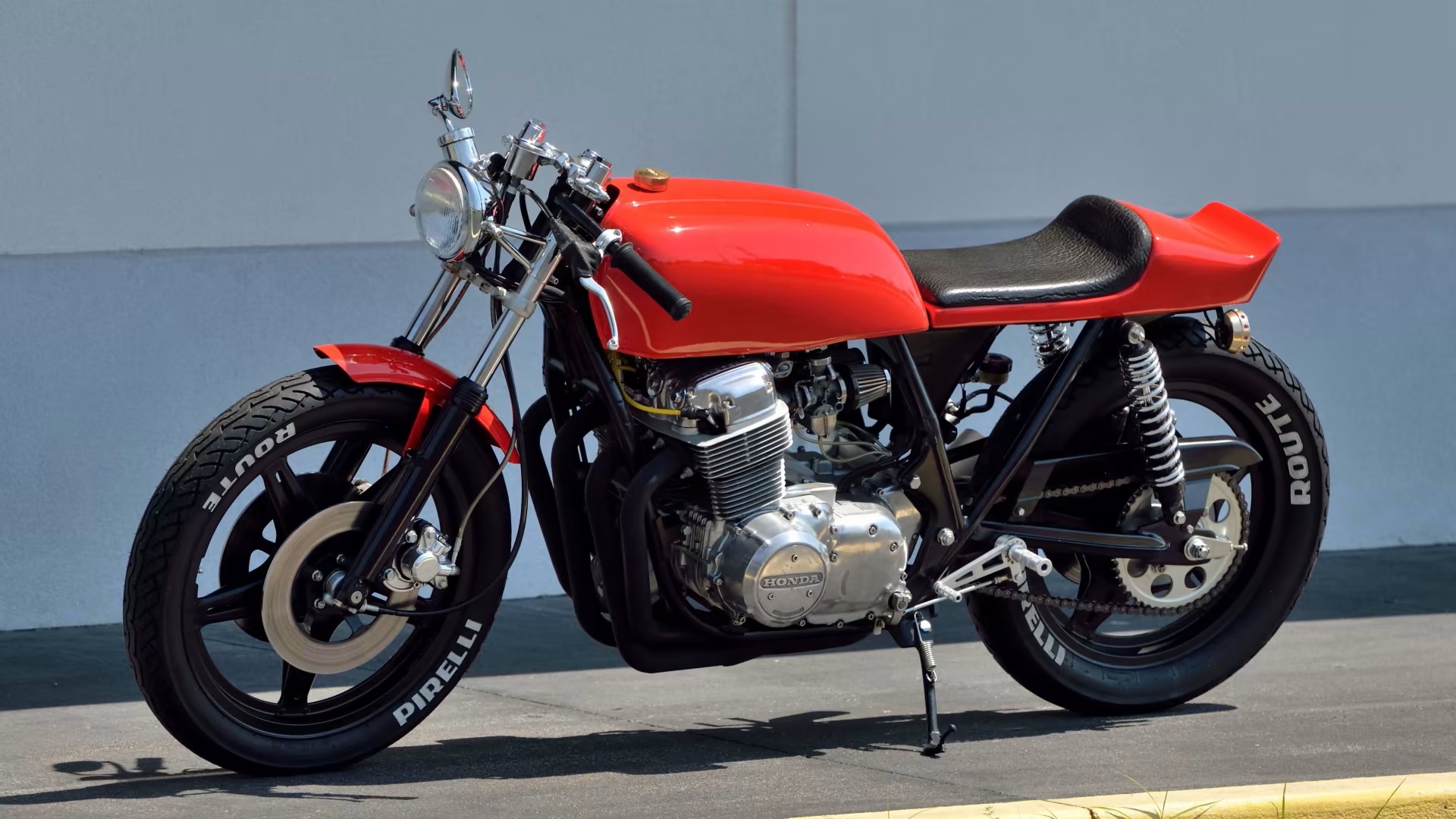 Preserving its authenticity, the bike retains the original dual disk front and single disc rear brakes while embracing modern convenience with electronic ignition and electric start. Fine-tuned on the dyno, this Cafe Racer promises an exhilarating ride, evoking the spirit of the past with every twist of the throttle.
Source: Mecum Auctions