The famous London Ace Cafe has many copies around the world, but the first North American franchise, set to open in Orlando, Florida, in spring 2017, will be the biggest yet.
Ace Cafe Orlando will be a 35,000-square-foot (10,668sq m) motor-centric dining, entertainment, and retail destination expecting to draw more than 400,000 people a year.
It will be housed in three historic buildings in downtown Orlando and holds the exclusive licensee rights in North America and South America for the world-famous brand.
Ace Cafe history
The Ace Cafe London was established in 1938 and after World War II it became a mecca for "rockers" and cafe racers on motorcycles and in hot rod cars.
The original location on London's North Circular Road began as a simple roadside cafe for truckers, then evolved into a popular destination for rock 'n roll-loving teens riding motorbikes during the '50s and '60s. Today, the Ace has a multi-generational appeal from motorsports enthusiasts from all over the world.
Motorbike Writer has done the pilgrimage and was underwhelmed by the small and grubby cafe. But you can't be underwhelmed by its influence on motorcycle culture.
Bigger and better
By comparison, the two-storey Ace Cafe Orlando will be much larger and feature a full-service restaurant, two kitchens, four bars, a coffee bar, a communal counter, a mezzanine that overlooks the main floor dining area and stage, and private and semi-private spaces for groups.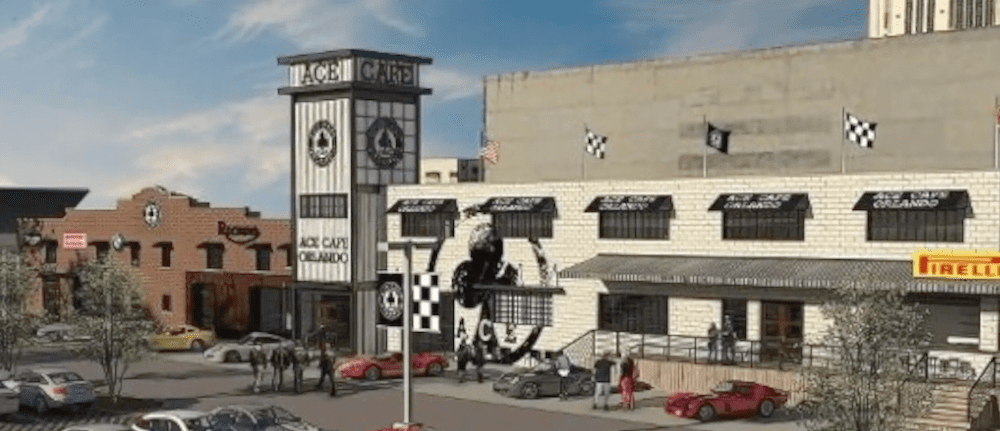 With a nod to Ace Cafe's roots, they will serve British food favourites such as Bangers & Mash, Fish & Chips, and Chicken Curry, plus American diner favourites.
More importantly, they will sell officially branded Ace gear and apparel in the Rockers Speed Shop and include a BMW motorcycle dealership, Dainese D-Store, EagleRider motorcycle rental company and Stonebridge Motorgallery, selling vintage and one-off custom motorcycles as well as artwork, photography, sculptures, and memorabilia.
Outside will be a large park for motorcycle and hot rod events that hosts up to 7000 people.
After the Ace Cafe opens, they will start work on a live music and bar and a beer garden.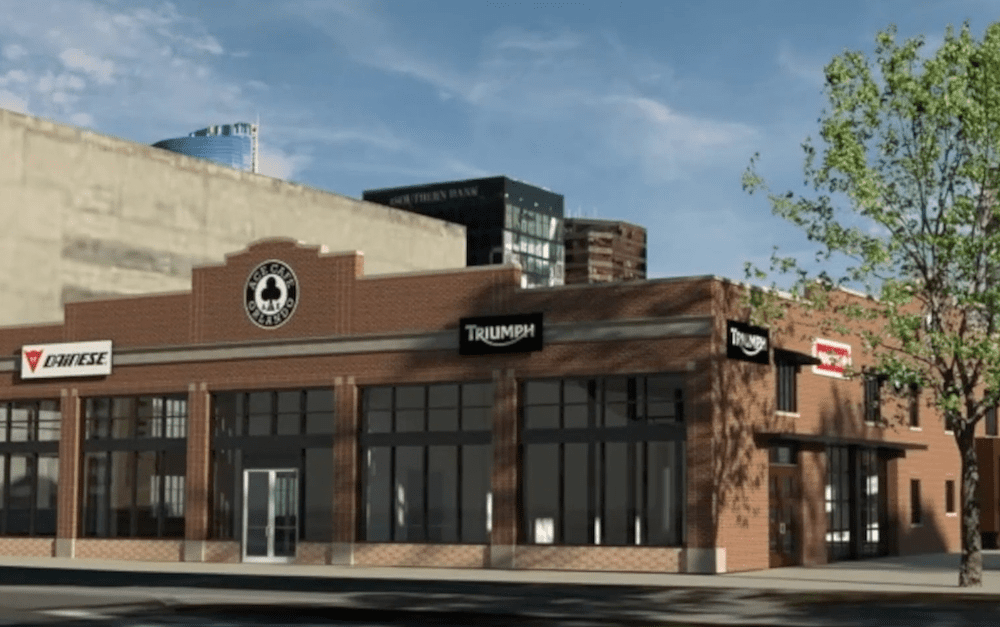 The Blue Cap Shack bar weill feature the area's first Oklahoma Joe's BBQ, the Kansas City-based BBQ restaurant voted "Best BBQ" by Anthony Bourdain, Chef Wolfgang Puck and USA Today.
The Backyard Beer Garden will also have an outdoor stage for live music accommodating up to 1200 people.
Ace Cafe North America boss Mark McKee says the family oriented venue will attract "petrolheads and aficionados to would-be enthusiasts" as well as music lovers.
Next time you are in the USA, make sure you pay a visit!
Visit: http://www.acecafeusa.com/