It's been another great year for new motorcycle models and 2016 will be even bigger, pointing to a worldwide resurgence in our favourite pastime.
In 2015, we welcomed more hi-tech additions that make riding faster and safer at the same time, plus stayed in touch with our past thanks to retro models.
We also went bush like never before on a growing number of sophisticated big-bore adventure bikes.
Learners and returned riders have driven big sales in learner-approved motorcycles which are becoming more sophisticated and varied, offering a wider choice for these riders.
And cruisers became the fastest-growing sector of the market as young riders found them cool and more mature riders opted to keep their licences in tact!
MBW has ridden many of the new road motorcycles this year and has awarded the following bikes in their categories.
(Only new road motorcycle models released in 2015 are included and we have combined naked bikes and sports bikes in a category we call performance bikes.)
BEST NEW LEARNER MODELS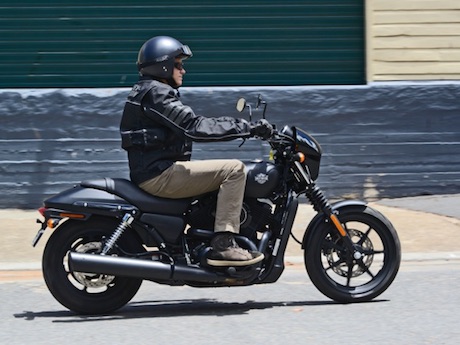 Harley-Davidson Street 500: The Kawasaki Ninja 300 takes some beating, but it's been around for a couple of years now. And there is a new crop of learner bikes arriving that have slipper clutches and ABS for added safety. But of the new learner bikes released in 2015, our favourite – and yours, judging by sales – is the Street 500. It's not perfect and is built in India to a price, but it's a surprising little package suited to commuting, cruising, country roaming and even touring with some accessories added. And it will bring a lot of new riders to the fold.
BEST NEW ADVENTURER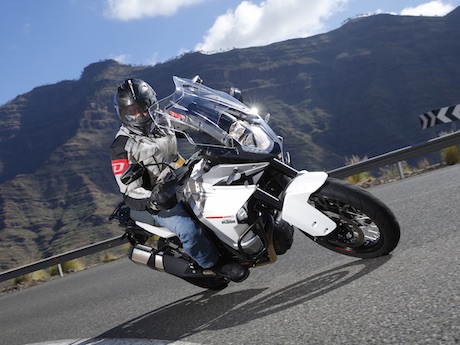 KTM 1290 Super Adventure: This class is difficult because there are so many interpretations of adventure, especially now with the release of "super" adventurers. However, the KTM wins because of its ability to handle two-up adventure touring better than anything else thanks to its anti-dive control. It also makes it a wicked machine on twisty tar. And KTM has finally produced a bike with a level of refinement and sophistication that has been lacking in all other models. Yet still retains its wild side.
BEST NEW CRUISER
Harley-Davidson Softail Slim S: Slamming the biggest engine into an existing frame is as old-school as you can get and Harley does a great job with this model and the Fatboy S. However, the Slim has that gaping space between the tank and seat that allows you to not only feel the heat and power, but also see what is motivating you down the highway. And isn't that what cruising is all about?
BEST NEW TOURER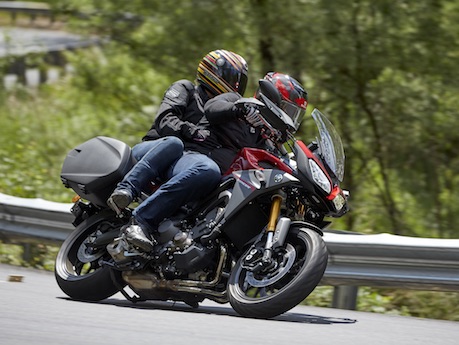 Yamaha MT-09 Tracer: Yamaha deserves praise for its Masters of Torque series which has inspired sales round the world. The MT-09 is the pinnacle of that series and this year they added the Tracer touring option with luggage that turns it into a flexible sports tourer. Ok, it doesn't have all the creature comforts of the big tourers, but it retains an element of excitement in a high-quality, reliable machine perfect for long days and distances.
BEST NEW PERFORMANCE BIKE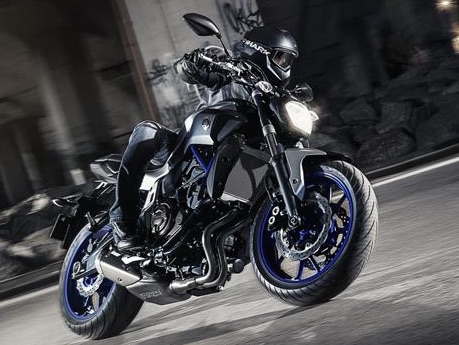 Yamaha MT-07 High Output: While this was already available in Europe, Australia only got the very competent learner-approved model. It doesn't have the greatest performance figures in the world, just the prefect mix of handling, braking and power for riders seeking the twistiest piece of tar they can find. The great thing is, it's so poised and refined, it also makes an ideal commuter.
BEST NEW RETRO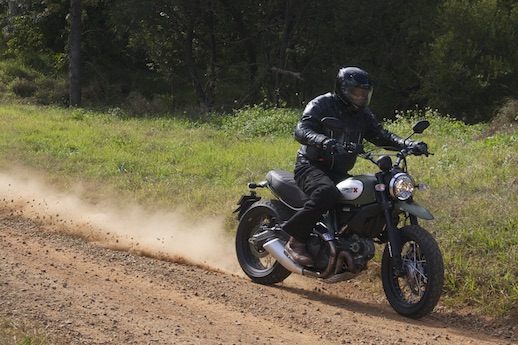 Ducati Scrambler: Hands down, the most hyped bike of the year. However, the bike lives up to the hype. The price is right, the feeling is fantastic and the return to light, fun bikes is most welcome. In one year, it's become Ducati's top seller. As tipped, there will be a learner-approved 400cc model plus performance and limited-edition models coming in 2016.