It's great to capture your ride and the surrounding scenery in photographs, but a fragile SLR camera can be ruined by the vibrations and shocks of a motorcycle.
I found the best place to position them on a bike so they didn't rattle to pieces was on in the tank bag, surrounded by a sponge or some soft material. Otherwise, keep them in a backpack.
Despite these precautions, I've still ruined several expensive SLR (single-lens reflex) cameras by carrying them with me on a ride.
Action cameras such as the ubiquitous GoPro are now being used to capture still photographs.
These robust units are made to withstand the vibrations and shocks associated with road and even off-road riding, and they are usually waterproof.
However, they are limited in the adjustments you can make to get the best photographs. They are usually better for video when fitted to your helmet, body or bike.
While compact digital cameras are fine on a motorcycle as they are robust and will fit in your jacket pocket, they lack versatility for truly professional shots.
If these are fine, you will probably also be satisfied just sing your smartphone camera.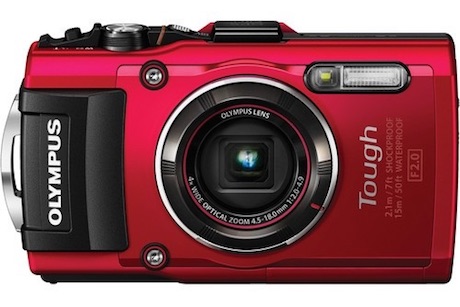 However, if you want to take high-quality photographs, you should be looking for something that is lightweight, easy to operate with gloves on, can swap lenses and is mirrorless.
By mirrorless, we mean it has an electronic viewfinder screen, rather than the optical viewfinder on a an SLR.
They are much more robust as they don't have the delicate mirror and prism system for viewing through the lens.
They tend to be the same size as a compact digital camera, with the added bonus of being able to interchange lenses.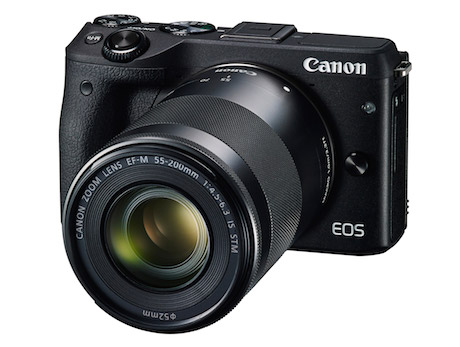 Plus, if you have older lenses from another SLR, by using an adapter, you have the flexibility of being able to use those on your new camera.
It is perfect for putting in your backpack, tankbag or panniers and taking with you wherever you ride. Plus, your bike can double up as a tripod when you need it.
The only drawbacks are that in direct sunlight it can be difficult to see what is on the screen and unless you keep the camera in a soft pouch, you can easily scratch and damage the screen.
They are also usually not waterproof.