Italian company Benelli will undercut the top-selling bike in Australia when it releases its BN302 later this year.
The Benelli will cost "under $6000" according to importers Urban Moto Imports, which is $199 less than the Kawasaki Ninja 300.
To further sweeten the deal, former Benelli Superbike racer Peter Goddard, in association with expert trainers motoDNA, is offering a 10% discount on advanced rider training to Benelli owners.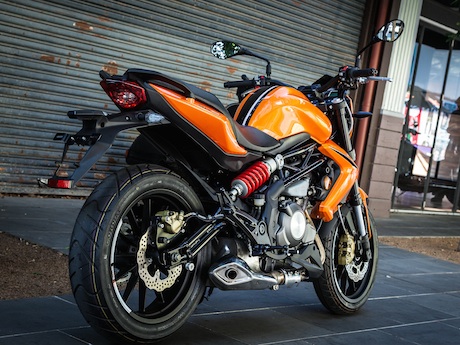 The Italian-designed learner bike is made in China which keeps the price under control, although Benelli has been at great pains to point out that all Chinese manufacture is done under the "watchful gaze" of a team of Italian engineers on site at all times, with responsibility for quality assurance.
Australia will get the bargain Chinese-made bikes, but some markets will receive BN302s manufactured in Italy and costing more. To emphasise its reliability, Benelli offers a two-year/unlimited kilometre warranty and to ease concerns they also have a premium two-year roadside assistance program.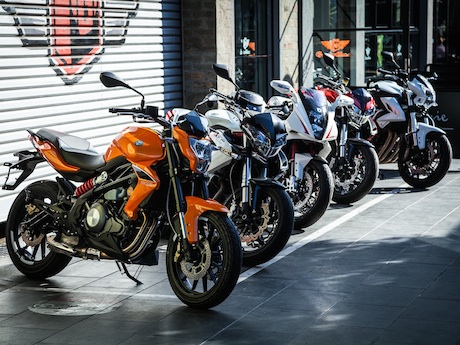 The BN302 is powered by a 300cc engine with 28kW of power and 27Nm of torque compared with the Ninja 300 at 26kW and 23.7Nm. However, it is 14kg heavier at 185kg. It's also a bigger bike which should make it more suitable for a wider range of riders.
The handsome BN302 joins the BN600 in Benelli's learner stable and is one of several new models being rolled out by new owner Qianjiang in the next two years including a 1200cc TnT, a fully faired sportsbike and an 1800cc cruiser. Qianjiang bought the Italian bike company in 2005, and recently doubled its stake. The Chinese parent company sees Benelli as the jewel in the crown of its motorcycle division, which churns out 1.5 million motorcycles a year.
In news just in: The Benelli BN 600 now comes in red as well as white and black, has a newly styled swing arm and some other minor updates. New accessories include frame protectors, front axle sliders and rear axle sliders, while panniers will arrive soon.