Financial analysts say the new VW boss is a bean counter who could put Ducati up for sale again to help recoup some of its billion-dollar losses from the diesel emissions scandal.
It is yet another round of speculation in the two-and-a-half-year saga of on-again, off-again sales rumours.
The ongoing dramas must concern Ducati fans, although Ducati management does not seem at all distracted by the financial rumours, forging ahead with eight new models in the past year.
This latest sales speculation has been shared by the announcement that Herbert Diess will replace Matthias Mueller as VW Group boss.
Bean counter
They say he is a bean counter and his statement last week that "in its current form, our company is not sustainable" has many speculating that assets such as Ducati, MAN trucks and maybe even Lamborghini could be sold.
Diess was boss of BMW Motorrad when it bought Husqvarna from MV Agusta for a reported €93m in 2007 and sold again six years later to a KTM board member for an undisclosed amount.
It was a financial disaster for BMW and financial exerts say it could taint Dies's view of holding on to Ducati.
However, Husky was a financial wreck. Ducati is not.
Last year Ducati recorded its eighth consecutive sales record, although the growth rate is slowing alarmingly and the brand is pinning its hopes on some new and unique models.
In 2017, Ducati recorded just 0.7% increase worldwide from 55,451 to 55,871.
Any company would be happy with a positive result in a contracting market. However, the Italian brand has seen a dramatic reversal since 2015 when sales were up 22% to 54,800.
Ducati sale history
The sales drama for Ducati started in December 2015 with the first hint that VW could sell the Italian company to help recoup its massive emissions scandal debts.
Since then, the debt has escalated even further, although VW has continued to make record profits and has ameliorated a lot of that debt.
If the bean counter has his way and Ducati is sold, it could very well be to Indian automotive company Eicher Motors which owns Royal Enfield.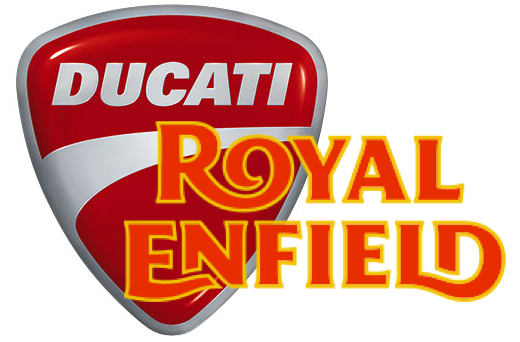 Earlier reports that the sale was halted did not stop the company from increasing its bid to as much as €2 billion.
Other bidders and prospective buyers include American motorcycle and powered recreational vehicle company Polaris Industries, investment firm Bain Capital, private equity fund PAI and the Italian Benetton family through former Ducati owner Investindustrial.
Their bids valued Ducati at €1.3-1.5 billion which is more than 13 times the company's annual earnings of €100 million.