Imagine riding to work on the Batpod in a Baman suit? Well, now you can make your dark dream a reality in a unique auction of Batman gear.
The Batpod is being auctioned on September 27 by the British Prop Store and it's estimated to fetch up to £80,000 (about $A144,000).
The Batpod was one of several used in The Dark Knight and The Dark Knight Rises movies, however this was mainly used in close-ups, so it has a high level of detail.
Designed by Nathan Crowley and built by special-effects supervisor Chris Corbould, it features 31-inch Hoosier drag-racing tyres, a Honda 750cc engine, fake cannon on the front and a laser targeting unit above the right handlebar grip.
The bike did function in the movie, but it has been decommissioned and has no battery, fuel tank or throttle.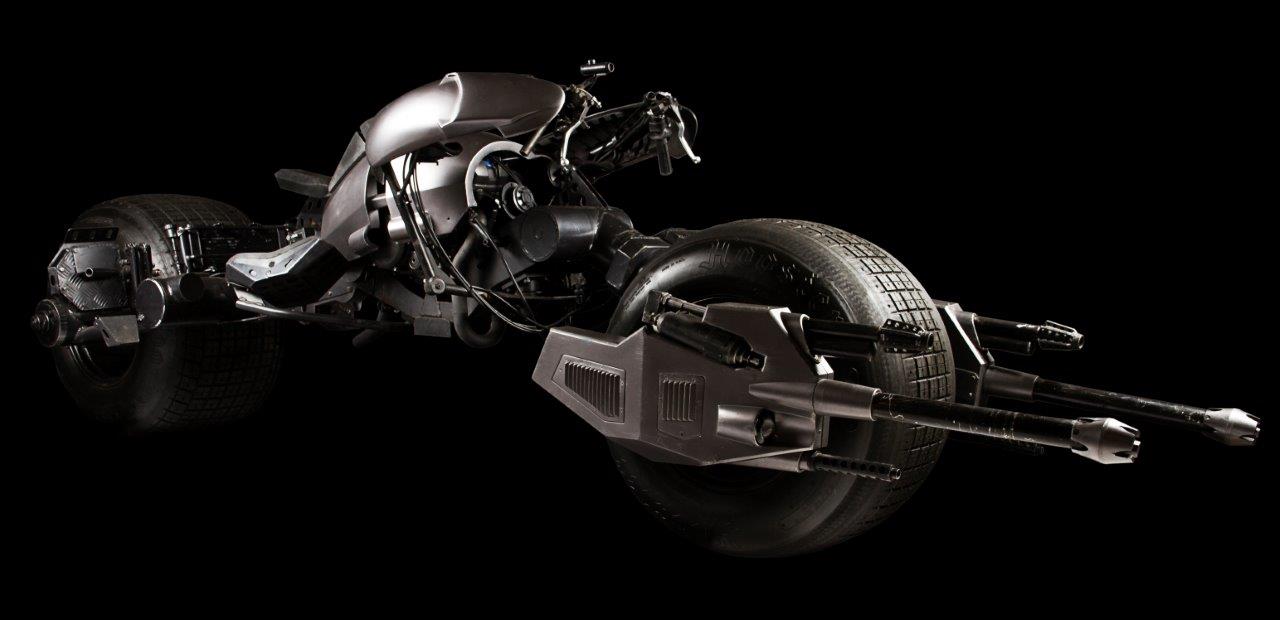 If you want to go the full Batcave, there is a range of Batman suits from various movie and other paraphernalia in the Prop Store auction.
They have items from director Tim Burton's 1992 classic Batman Returns through to Christopher Nolan's three visionary takes on the story (Batman Begins in 2005, The Dark Knight in 2008, and The Dark Knight Rises in 2012).