Grapes ripen with the frosts, so there can be some black ice on winter mornings in the Barossa Valley and it can be awfully hot and dry in summer. However, there is some fun riding from Adelaide up to the winos' holy grail in any season.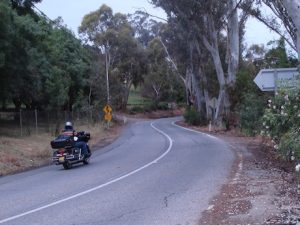 Winter is particularly good in the Barossa Valley as it is mild in this part of the world and frosts are rare. Still, moss grows in the shady patches and there can be a fair amount of rain in winter so pack your wets. Stay dry and you'll stay warm. In summer, the heat can be oppressive and you also have to watch out for bushfires.
The riding fun starts almost straight out of Adelaide when you hit the Gorge Road up past Kangaroo Creek Reservoir which is a favourite with the local bikers. And cyclists – so watch out for them! Also watch out for gravel mid-corner from the numerous driveways. This is just one of many fun ways of getting out of the city: Montacute Road up into the hills east of the city; or Greenhill Road from the city up to Balhannah, then out to Lobethal and across to Birdwood. Here you can do a tour of the National Motor Museum which now has a shedload of bikes on display, including the late Andy Caldecott's Dakar Rally KTM.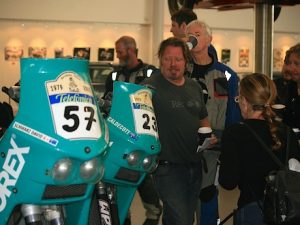 The roads leading up into the Barossa Valley are fun, but they go through many villages so you have to keep an eye on your speed. Each of these towns is loaded with great pubs and coffee shops and, of course, there are the wineries themselves. The area is simply teeming with accommodation options from exclusive resort wineries to cheap motels and camping grounds.
If heading south of the city, go through Clarendon, Kangarilla, Meadows, Macclesfield and down the winding Strathalbyn Rd to Strathalbyn; so good you'll turn around and go straight back up. Most roads are now 80km/h zones and the fun police are using stealth to nab riders such as wheelie bin speed cameras and choppers. After riding these challenging roads all day it's great to curl up in front of a fire with a glass of the local produce.