Riders should be careful about buying aftermarket LED lights for their bike as they may not meet Australian standards and may render their bike non-compliant.
Rider advocate Wayne Carruthers says buyers should check that the lights meet Australian Design Rules and warns against buying online from overseas agents.
LED lights may also require a resistor to ensure they have the right illumination and that indicators flash at the approved rate.
The new Barkbuster integrated LED indicator and position lights for several of their hand guard models are examples of legal aftermarket LED lights, but even they may require an optional $15.95 resistor for the correct flash rate.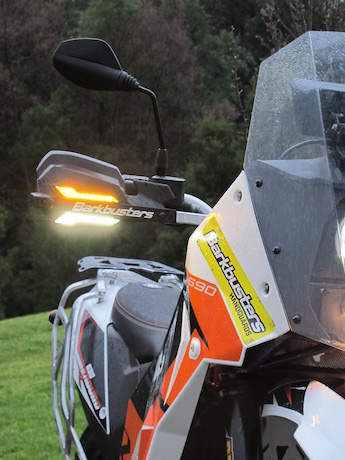 Barkbusters operations manager Robert Veljanoski says the lights are approved under international standards.
"Both the indicator lights and position lights are E-mark approved under Regulation 50 of the Economic Commission for Europe of the United Nations (UN/ECE) — Uniform provisions concerning the approval of category L3 Vehicles. (Category L3 is for motorcycles)," he writes.
"This is an accepted alternative standard of the ADR 19/02 regulation No. 53 – Installation of Lighting and Light Signalling Devices on L-Group Vehicles.
"In simple terms, the Indicators and Position lights meet the requirements of the ADRs."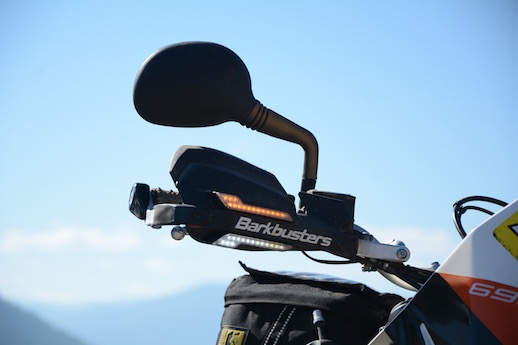 The Barkbuster LED lights fit on the hand guards which makes riders more visible as they are at eye height for most drivers.
Barkbusters auxiliary LED Indicators and Running/Position lights are available for fitment to JET, VPS and STORM plastic guards and cost $69.95.
The indicator lights are amber and the running lights are white and both draw low power.