A pair of highly-desirable British Brough Superior motorcycles from the early 1930s are the highlight of the Shannons Melbourne Summer Auction on December 5.
Brough motorcycles have been setting record prices of more than half-a-million dollars overseas yet these are estimated to sell for under $100,000. Already there is international buyer interest.
The price-limiting factor here is that they have some non-original parts.
Brough SS80
An Australian-delivered 1933 Brough SS80 (pictured above) that has spent more than 65 years in single family ownership is estimated to sell for less than $100,000.
The other Brough is a circa-1934 unrestored 11.50 model offered with no reserve and tipped to sell in the $25,000-$40,000 range.
Brough Superior is one of the most respected names in British motorcycling and has been fetching huge prices in overseas auctions.
The high-quality sporting motorcycles were built in Nottingham by George Brough from 1921.
Every Brough Superior was essentially a bespoke motorcycle, built to the customer's individual requirements and famously earning the British company the nickname 'The Rolls-Royce of Motorcycles'.
A succession of famous customers rode Broughs, including T. E. Lawrence – better known as Lawrence of Arabia.
Powered by specially tuned side-valve J.A.P. engines, the SS80 was guaranteed to reach 80 miles per hour (140km/h), hence its 'Super Sport 80' name.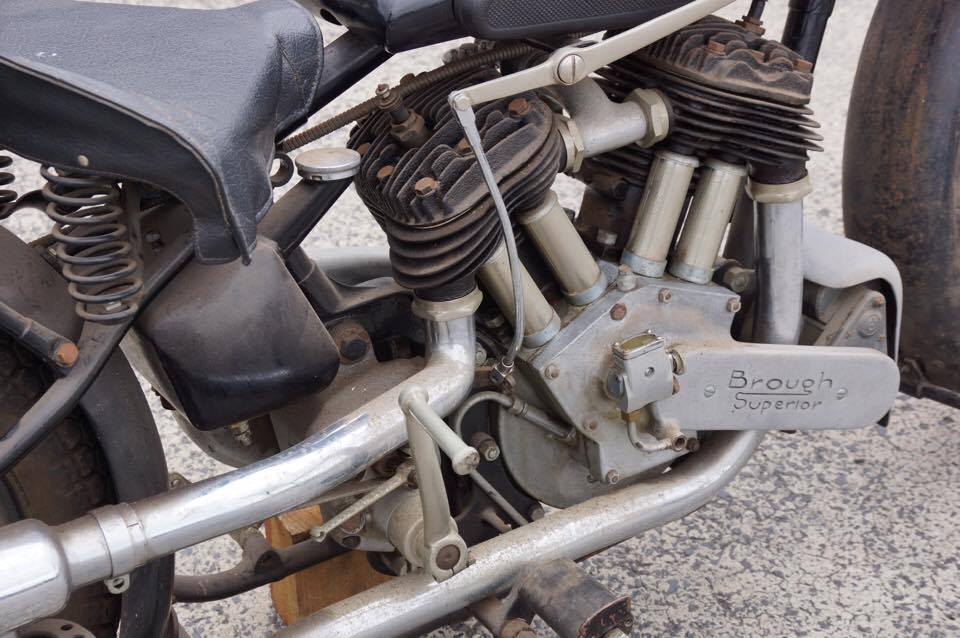 Unfortunately, the SS80 was priced well out of reach for the average motorcyclist, with its £90 asking price then enough to buy a small house in parts of London.
In return, customers received a beautifully turned out, heavyweight machine featuring bottom link front forks, a fully sprung rear wheel, while a patented rolling stand, a tuned engine and pillion rider footrests were also available.
The long-running SS80 remained in production from 1922 until the outbreak of World War II, with 626 completed using Matchless and J.A.P. engines.
Like Rolls-Royce, the survival rate of Broughs is remarkably good, with an estimated 70% of all SSS80s built still existing in some form or another. As a result, they are now keenly sought out by collectors around the world.
The circa-1933 SS80 being auctioned was equipped with a J.A.P. engine, Castle forks and interchangeable wheels from new and is understood to have been sent to Australia for evaluation by the Victoria Police Force. It was sold subsequently at a public auction after the police decided its cost was simply too high to justify.
The vendor's late father tried unsuccessfully to buy the Brough at the sale, but eventually tracked down the buyer and took ownership of the SS80 around 1950, after which he rode the bike on a regular basis for much of his working life.
The Brough has survived in remarkably unspoilt condition and is now offered for sale in 'project' condition for the first time in more than 65 years.
The other Brough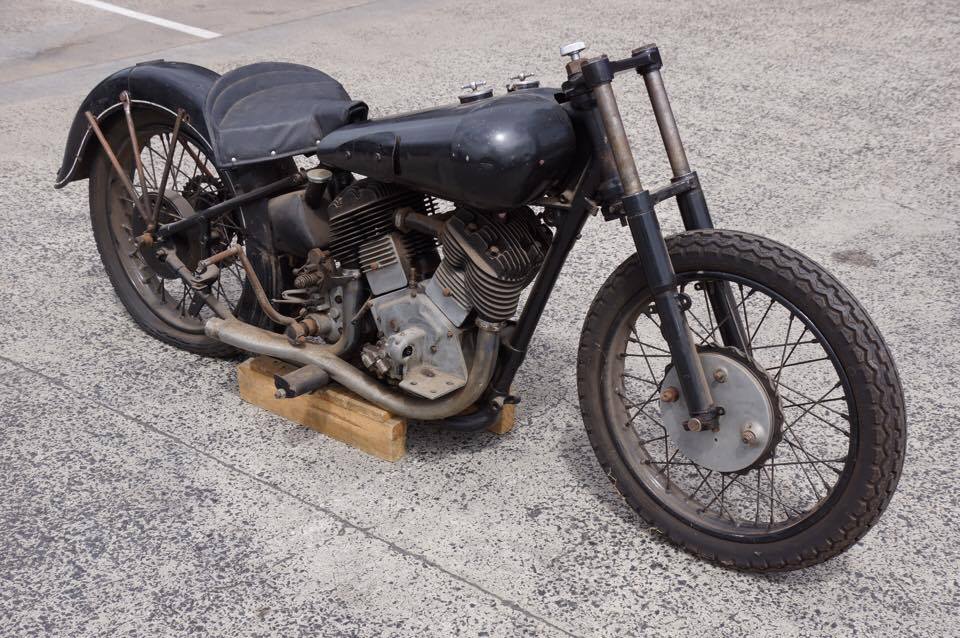 The second Brough in the auction is also offered from long-term family ownership, where it was part of a small collection assembled by the vendor's father over many years.
While its original British motor has been replaced with a similar engine and its Castle forks have also been replaced with non-original equipment, Shannons believe it would make a great restoration project.
Other interesting two-wheelers in the December 5 auction a Swiss-made circa-1932 Motosacoche ($10,000-$15,000), a circa-1950s J.A.P. Speedway 500cc motorcycle ($7000-$10,000), a circa-1904 Peugeot Autocycle offered in 'project' condition ($5000-$8000) and a restored 1964 Vespa VBB 150cc Scooter ($3000-$50000). All are offered with no reserve.