Many riders already know the advantages of bamboo socks and underwear which keeps you cool/warm and nice to be near with its antibacterial properties.
I had heard a lot of riders rave about bamboo but had never been tempted to buy any because I have sensitive skin (although some say I have a hide like a rhinoceros!)
When Phil Rudd at Hi-Side Leathers gave me a pair of Bamboo Textiles socks to test I was immediately hooked.
Actually, I was hooked several days later when the socks which I had been wearing to bed, all day and on rides still didn't smell.
I was so impressed I contacted Bernie Kath of Bamboo Textiles at Pomona, Queensland, to ask for more details on his product.
Bernie says they are popular among riders because they are comfortable and don't smell.
"I believe there are many bikers using our products for all their benefits," he says.
"We were the first to start with bamboo products in Australia but by now we are no longer the only ones because our products have been very successful."
Bernie was so enthusiastic about his product he sent Mrs MBW and me a selection including underwear, singlets, t-shirts and a variety of socks to test.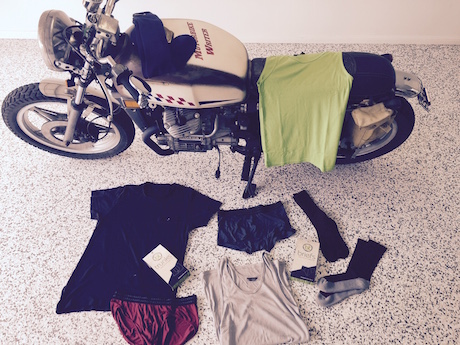 Bamboo Textiles is a wholesaler and doesn't sell directly to the public. The only motorcycle outlets so far selling his products are Hi-Side Leathers at Acacia Ridge and Bikers World at Geebung.
We found them so useful for riders, we have decided to stock them in our new Motorbike Writer Gear Shop so you can order online.
I particularly like the fact that the jocks don't have thick seams, so they don't cut into you when sitting for long periods on a motorcycle.
There is a variety of sock thicknesses and lengths right up to long socks that go up to and over the knees and stay up. Nothing worse than socks that slide down into your boots.
They even have a "circulation health sock" which doesn't cut off the circulation with a tight stretch top. I'll be wearing those on the 13-hour flight to the US next month for the 2017 Harley-Davidson model launch in full confidence that I won't stick the cabin out when I remove my shoes.
The singlets and t-shirts are also extremely soft against your skin which keeps you in comfort for long riding spells.
I have a particular sensitive back from a spinal injury sustained in a bike crash about five years ago and I have no problems with bamboo fabric against my skin.
Remember, a cool/warm and comfortable rider s a safer rider!
Most importantly, bamboo has anti-bacterial properties which absorb toxins and stops the clothing from smelling which is great when you are travelling and have little access to laundry facilities. French helmet manufacturer Shark even use bamboo in their liners so your helmet doesn't stink.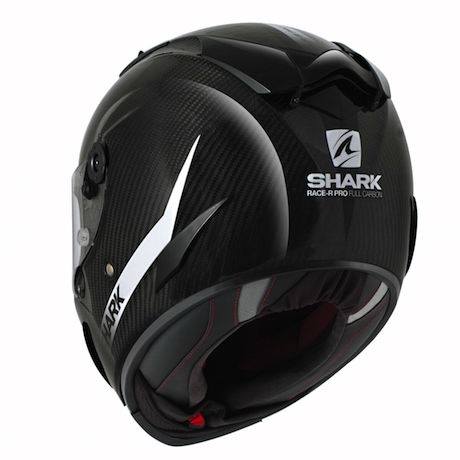 Bamboo Textiles products come in a range of men's and women's sizes and can be washed in cold or warm water and warm tumble-dried which is good because I found the thick bamboo socks are slow to dry on the line.
For those greenies out there, bamboo is eco-friendly because it doesn't require a lot of water to grow, it regenerates quickly after harvesting and it absorbs the same amount of carbon dioxide from the atmosphere as it releases when harvested.