Motorcycle riders not only arrive at work happier than other commuters, but can also looking fresh and neat thanks to the Australian-designed Henty CoPilot range of backpacks.
The clever two-in-one Henty CoPilot backpacks consist of an outer garment bag that protects against crushing and wringing your clothes, and a spacious grab 20 litre inner utility bag.
YOU CAN NOW BUY HENTY IN OUR SHOP
Commuters can use them together or separately as a stand-alone backpack.
Sydney mates and cyclists Jeremy Grey and Jon Gourlay initially designed the backpacks for cyclists, but realised it was suitable for motorcyclists as well.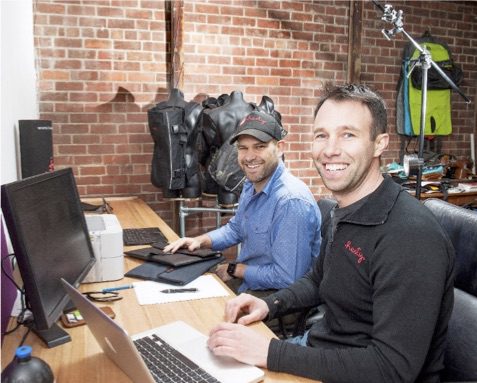 We featured their Wingman backpack in May 2015 which we also found to be very useful for motorcycle commuters.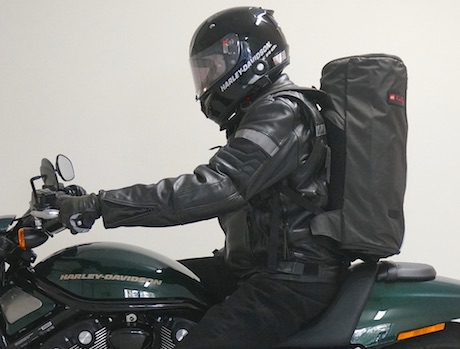 Henty CoPilot backpacks
The Henty CoPilot bag starts at $319 for the Henty CoPilot Messenger with a single strap and $349 for the two-strap CoPilot Backpack.
They are made from recycled plastic and the semi-rigid vertical ribs define the diameter of the garment bag. When rolled, it holds clothes in place, minimising creasing.
There is also has enough space for a laptop, two pairs of shoes, toiletries, accessories and loads more.
The bags are small enough to be used as cabin luggage on an airplane and have a large external pocket handy for passports, tickets, important documents and keys.
There is also a removable laptop pouch and strong coat hanger with pivoting hook, comfortable padded adjustable straps with solid aluminium buckles, leather handle for carrying briefcase style, and a high-vis contoured waterproof rain jacket.
The Henty CoPilot bags were made possible through a crowdfunding campaign that raised more than $320,000 from more than 1000 backers.
The bag was awarded Chicago Athenaeum's prestigious Good Design Award in 2016 for the most innovative and cutting-edge product designed and produced across the world.