A year after Polaris surprisingly axed Victory Motorcycles, the company is celebrating the American brand with a book of its short 20-year history.
The 192-page tome is called "Victory Motorcycles 1998–2017; The Complete History of an American Original".
Original it may have been, but it wasn't original enough for the buyers and was unceremoniously axed and even tooling was sold off.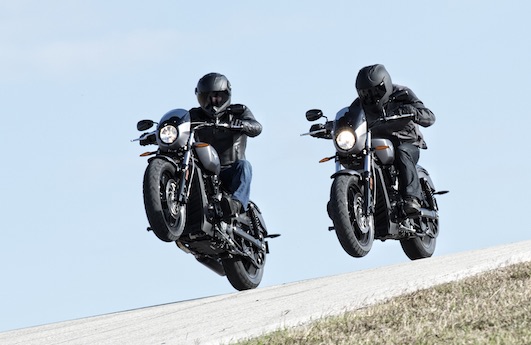 Book history
The co-authors, Michael Dapper and Lee Klancher, started with the company on the original prototype in 1997.
Their book also includes a reprinting of their 1998 book, The Victory Motorcycle, about the first model, the V92C.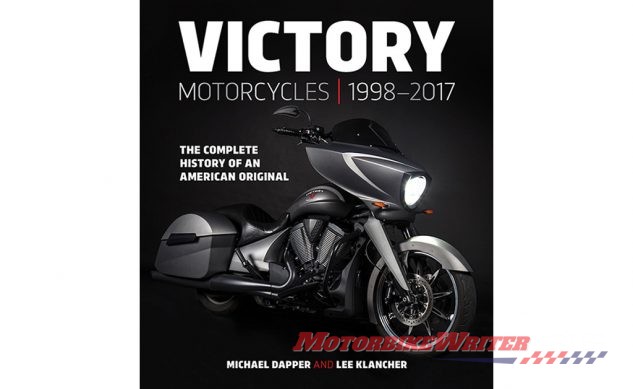 The new book covers the entire fleet of Victory bikes over the years, including prototypes, concepts and their electric bike, the Empulse TT.
It also includes previously unpublished photos, styling renderings of Senior Industrial Designer Mike Song, production numbers not previously revealed, behind-the-scenes stories, a complete list of paint colours for every model, and a recap of the brand's business success and eventual demise.
Victory success
After the demise of the brand, Victory floor stock was suddenly in demand and was quickly sold out.
In fact, so successful was the selloff in Australia that Victory Motorcycles was one of only four brands to record growth in a dismal 2017.
Victory Motorcycles Australia sold 284 bikes, up 3.6% on 2016.
For those who jumped in and bought one and for those who won, owned and still love the brand, this book is a must.
The magazine-sized book is publisher by Octane Press and will be launched on April 1, 2018, at $US60. t will be available in book stores or online at victorymotorcyclebook.com.
Were you a Victory fan? What do you think went wrong? Leave your comments below.