Aussie riders will be out in force on the Australia Day holiday (26 January), enjoying our great climate, roads and freedom.
Another reason to celebrate is our rich motorcycling history and you can do that by visiting the  'The Motorcycle: Design, Art, Desire' exhibit at Brisbane's Gallery of Modern Art (GOMA).
Many Aussie riders may not know that we once had a thriving motorcycle manufacturing industry, particularly during World War I when supplies of British motorcycles dried up.
While we have not had a motorcycle manufacturing industry for some time, Australia once built many motorcycles such as Lewis, Pasco, Blue Bird, Bullock, De Luxe, Peerless, Invincible JAP, Whiting, Mostyn, Rudge, FN and Norton.
According to the A-Z of Australian-made Motorcycles, Australia had 396 brands of motorcycles, most of which were assembled here from imported engines and frames.
Spencer Motorcycles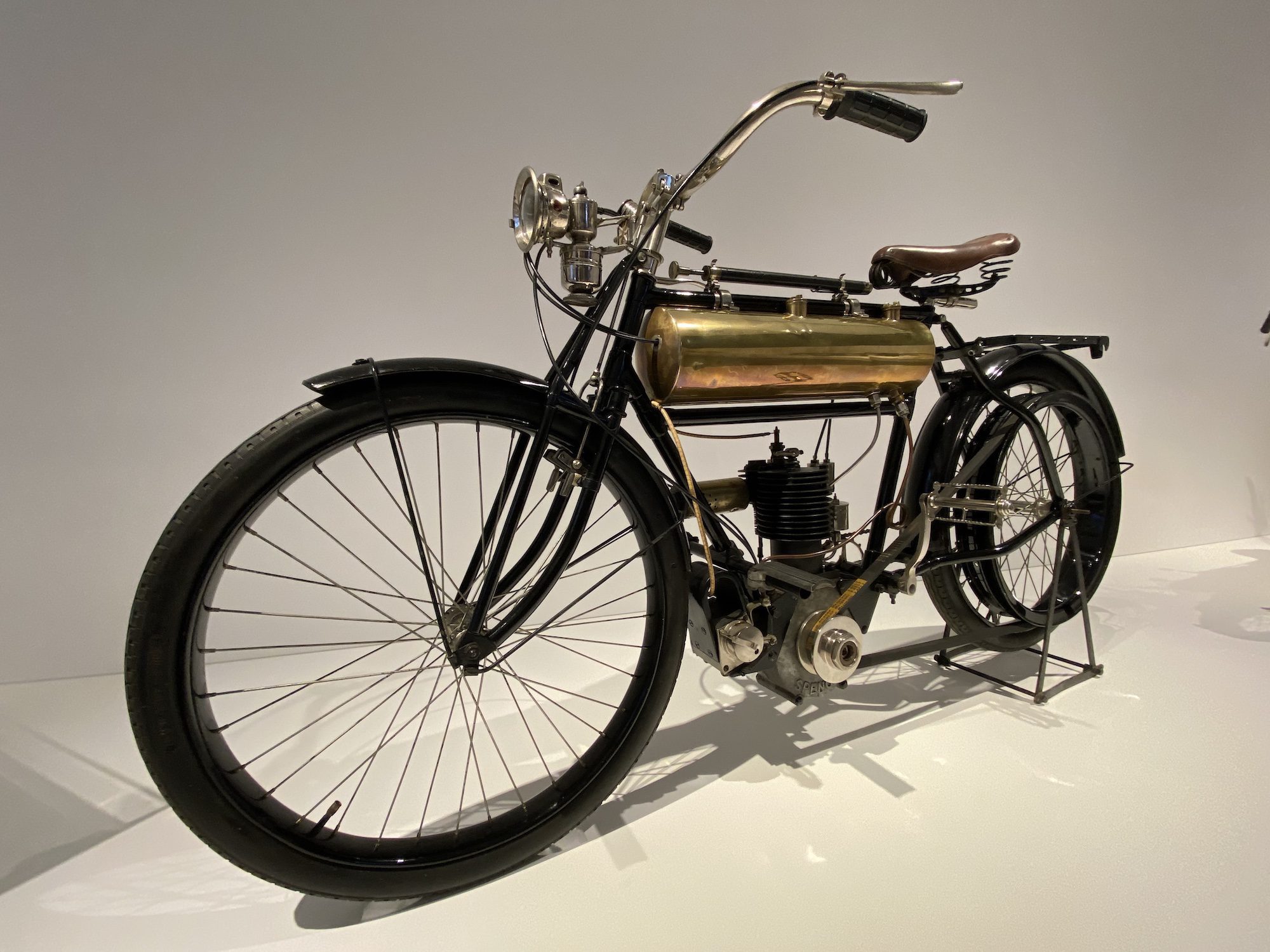 One of the more interesting early Australian bikes is the Brisbane-designed and built 1906 Spencer.
It is now on display at the spectacular "one-off, world exclusive" Motorcycle: Design: Art, Desire exhibit at Brisbane's Gallery of Modern Art (GOMA) running until 26 April 2021.
David Spencer (1870-1958), of Torwood, Brisbane, crafted the distinctly Australian racing bike by hand from locally cast parts in the first decade of the twentieth century.
It is believed that the Spencer Motorcycles made in Brisbane were the first wholly Australian designed and made motorcycle, if not the first, they are as far we know the earliest surviving examples.
From 1903 until 1910, Spencer used his highly developed and specialised mechanical engineering skills and set about designing, building and racing his motorcycles.
These skills are confirmed by the quality of cedar and bronze patterns for casting crankcases, flywheels, cylinders and heads, carburettors and frames.
Spencer created wooden patterns by hand to produce iron castings for the 475cc, side-valve single engine and other parts. He took pride in his work with all Spencer parts numbered and stamped with his name.
Riding his own creations, he was successful in dirt track competition at the Brisbane Cricket Ground, a past-time that evolved into the thrilling but dangerous sport called speedway, which Australia introduced to the world.
He is known to have built at least 10 numbered motorcycle engines, with two complete motorcycles surviving to this day, the restored 475cc number 3 engine (on show) and an unrestored 380cc number 8 engine.
GOMA exhibit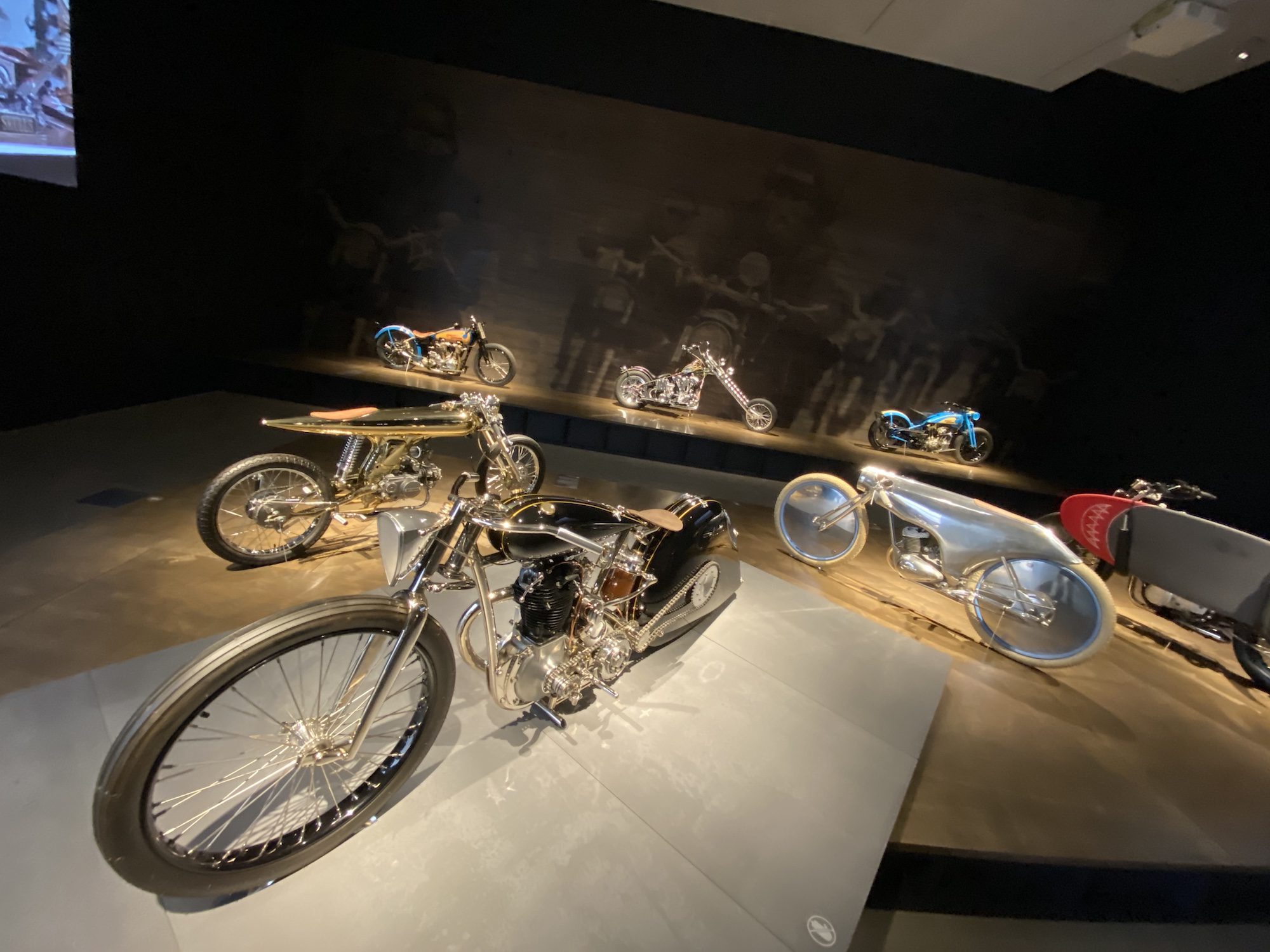 Spencer's fully restored 475cc number 3 engine motorcycle is on display in 'The Motorcycle: Design, Art, Desire' exhibit at Brisbane's Gallery of Modern Art (GOMA).
It 100 examples spanning more than a century of excellence and eccentricity, with a glimpse into the future with current technological innovations.
The world-exclusive exhibition takes up the entire ground floor in three big rooms.
Click here to buy tickets now on the GOMA website.
Prices range from $18 for a GOMA member to $25 for non-members with concession prices for children, families, seniors, pensioners and season passes. Buying your tickets online in advance will save you waiting at the door with permitted numbers restricted by COVID policies.