Aussie riders are getting behind smart-helmet manufacturer Forcite which is on track to raise $A1m through a public equity crowdfunding campaign through Equitise.
Since it launched in December 2021, $920,000 has been raised with one week to go until it closes.
Together with Series A Preference Shares which raised $4.6m the Sydney-based motorcycle technology start-up is on track to raise about $6m to build more varieties of their MK1 helmets and expand into the world market later this year.
Company spokesman Charlie Stack says they now have sold Forcite MK1 helmets to 1380 riders with 14,000 more registering their interest across Australia, US and Europe.
"The equity crowdfunding campaign speaks to our DNA of community involvement in the company," says Charlie.
"Since the early days of Forcite, we have involved motorcycle riders in the design process with a test pilot group of 8000 riders giving us feedback and input on our technology.
"We have had many reach out to ask if they could invest, thanks to equity crowdfunding this is now possible and our campaign on Equitise is on track to raise over $1m.
"Being part of the motorcycle community is a pillar to our business, 60% of our staff ride and we've always wanted the input from motorcycle enthusiasts.
"On the road, we're getting a very good response from Aussie riders who are loving the integrated tech, alerts, navigation, app and lightweight design."
The MK1 helmet features Forcite's patented RAYDAR helmet system, combining Formula 1 LED technology, audio interactivity, military-grade camera recording and a fingertip handlebar controller.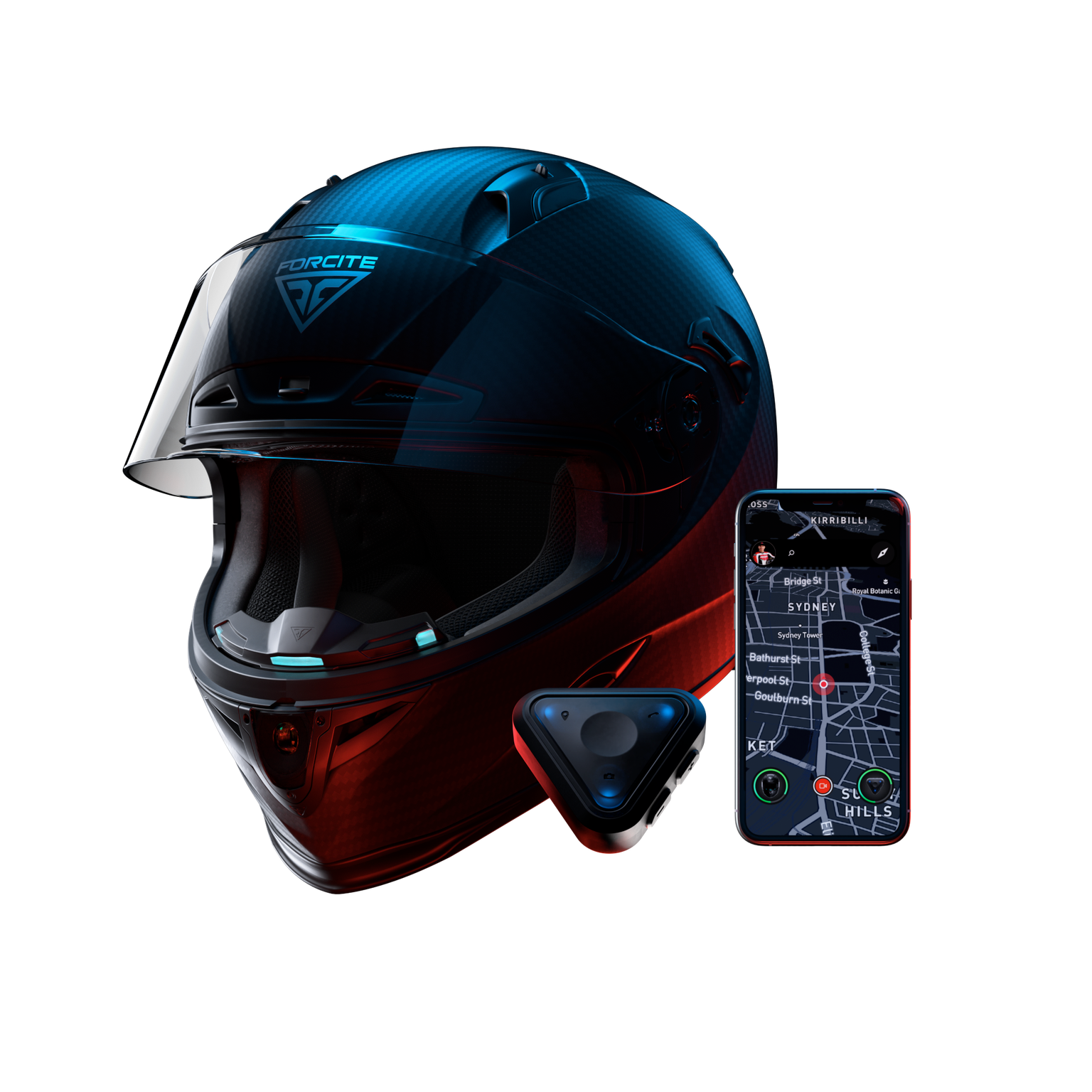 Forcite's smart helmet is designed to deliver road alerts and visual and audio turn-by-turn navigation without a phone, enabling riders to see or predict things before they happen to avoid danger.
It also automatically records dashcam footage of multiple lanes without distracting the rider.
All the technology is incorporated into the helmet without the need for an externally mounted device.
Forcite Chief Executive Officer Alfred Boyadgis claims the helmet's technology which warns of road hazards with flashing lights, can reduce the number of accidents and save lives.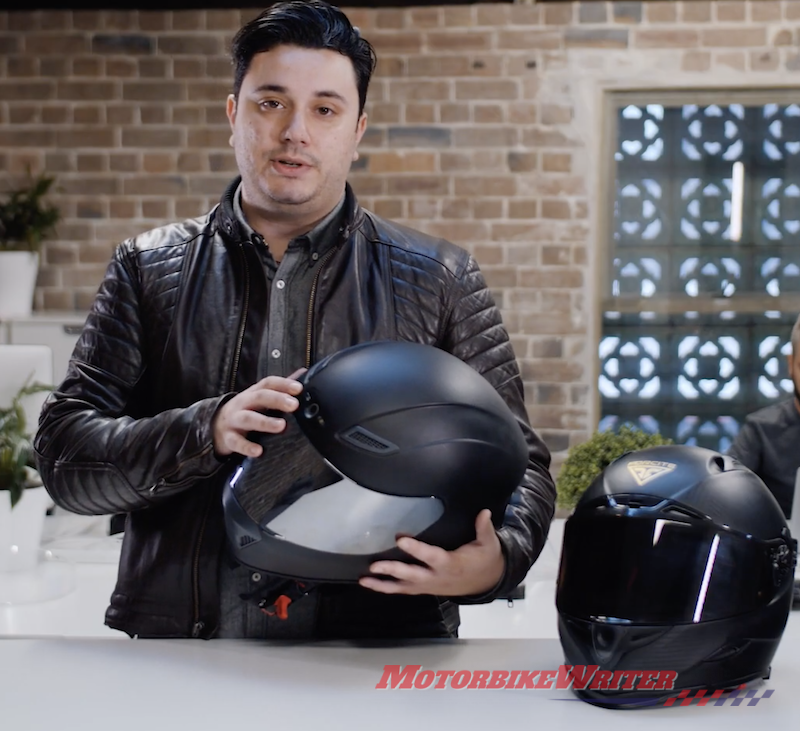 "Thanks to input from riders across Australia, Forcite has created a more dynamic, exciting and safe riding experience with our smart helmet technology." Alfred says.
"Our expert team of designers, developers, and engineers are also motorcycle enthusiasts who use Forcite technology daily so they can constantly test, learn and make iterative improvements after every ride.
"They have their fingers well and truly on the pulse. With this investment from venture capital and equity crowdfunding we're expanding globally and building our R&D pipeline for the next generation of Forcite motorcycle helmets and in-bike technologies."
Charlie says their next model, the MK1S, will launch in April.
"We also have a number of partnerships in the works with global motorcycle manufacturers to integrate smart technologies within bikes as smart bikes and E-bikes take off," he says.
The first owners of the helmet have their own Facebook group and there is a Founders club where the riders give the Forcite design engineers feedback and ideas to improve on the smart helmet.