Up to 1000 women will descend on Dubbo next weekend to reclaim their world record for the largest gathering of female riders and set a record for the largest all-female motorcycle parade.
The 2WheelBabes Babe Raid set the original record in 2014 when 284 women rode to the coastal NSW town of Ballina. Record Setter officially declared the record at 221 women on 190 bikes.
However, last year a group of British women broke that record when 661 women rode to the famous Ace Cafe in London to set the world record for the largest female bike gathering and break the Aussie world record with 246 women riding bikes in a parade.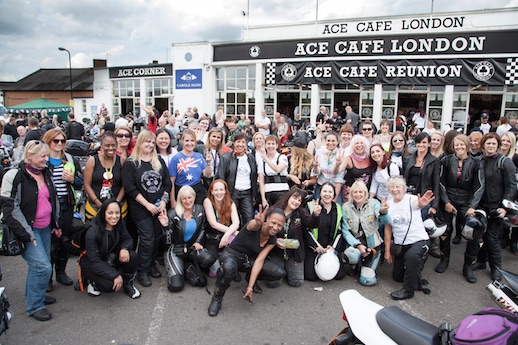 So organiser Debb Dagger of Dagger Events decided that not only would Aussie women regain the world record for most women on motorcycles but also claim the record of most women at an all-female bike meet at the Dubbo Babe Raid on April 9, 2016.
With only a few days to go, they have 950 registrations which Debb says breaks both records "so long as they all show up on the day".
The records are expected to be smashed at the Babe Raid on April 9 from 10am at the Dubbo Show grounds with a procession from 1.30pm through the city streets.
Debb welcomes the local community to watch the parade, but says men unfortunately can't take part – even as pillions – in the world record parade attempt.
She says it doesn't matter what type of two, three or four-wheel motorcycle or scooter women ride.
"We want to make a stand and show the world that Aussie girls have passion," she says.
"I'm sure there are also women who don't ride but would love to be a pillion."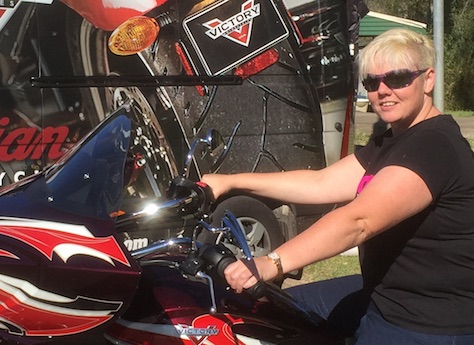 The mother of two and senior property manager says she is seeing more and more women out riding.
"With the amount of women on different social media groups and who I see out and about since I started my events and riding in 2007, I would say we have easily tripled in numbers of women riders," she says.
"Either that or we have all decided that we want to be noticed for our passions, and that we can ride … and ride well.
"In the groups I am in, just in social media, we are well over the thousands and we are all active riders. 
"There are more women's riding weekends, rallies and general events happening every year.
"There is now in Australia alone four major all women's weekend rally events with 2WheelBabes running three and another group in Central Queensland running one."
Meanwhile, the annual Babe Raids are being held at Byron Bay from September 9-12 and Echuca in Victoria on November 4-7, 2016.
Debb also says they will host a Queensland Babe Raid in 2017 and a South Australian raid is in the pipeline.