Australian smart helmet Forcite Mk1 has sold out its first production of 1000 helmets and will offer 300 more at a 10% discount from February 1.
The Forcite Mk1 helmet delivers road alerts to the rider as well as visual and audio turn-by-turn navigation without a phone, enabling riders to see or predict things before they happen to avoid danger.
It also automatically records dashcam footage of multiple lanes without distracting the rider.
All the technology is incorporated into the helmet without the need for an externally mounted device.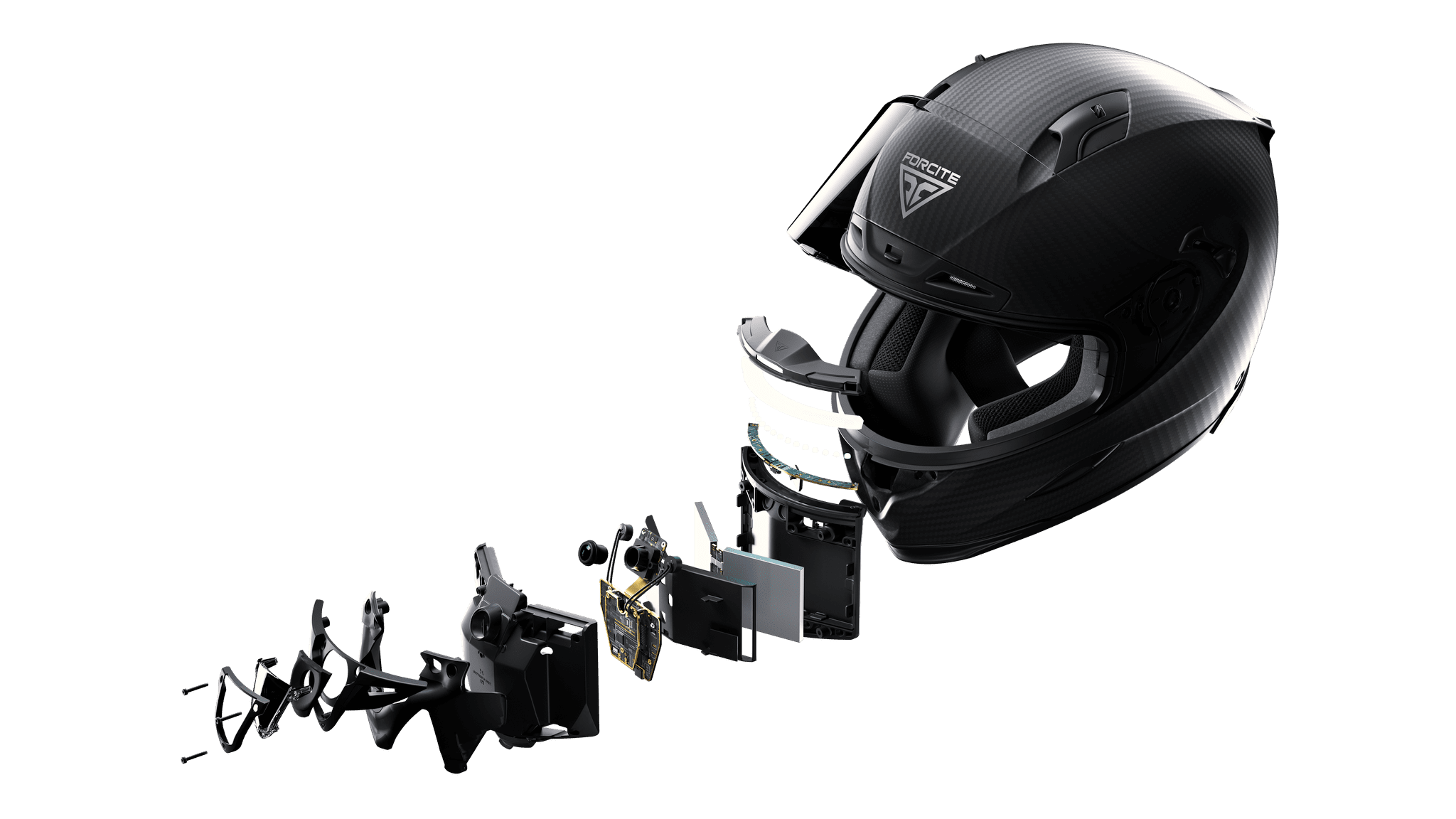 Sales boss Dylan Ross says they delivered 700 of the 1000 helmets before closing down production for the Christmas break.
"The last of the componentry required to fulfil the remaining orders is arriving this week," he says promising delivery shortly from their Sydney HQ.
Pioneer Pack offer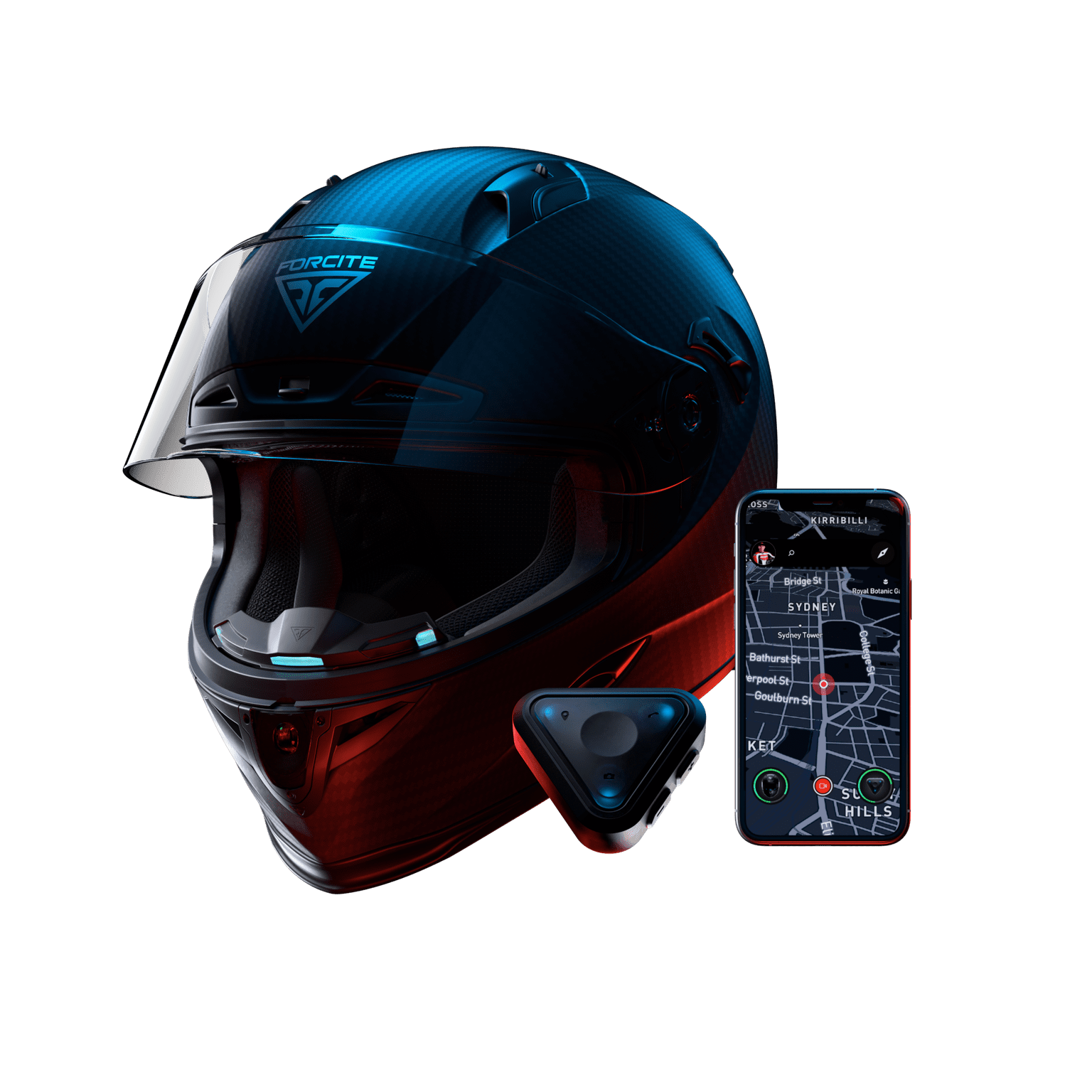 A special batch of 300 Pioneer Packs will be available in their online store from February 1 at a 10% discount on the $A1299 helmet price. 
It includes the MK1 helmet, Bluetooth controller, handlebar and tank mounting systems, spare camera shield, free visor of customer's choosing (choice of clear, dark smoke or iridium normally costing $A79.95 each), two anti-fog inserts, essentials bag, Forcite user guide and a free mobile app.
While the first batch of helmets was only available in raw carbon fibre with a matte or gloss finish, this next batch will feature metallic silver logos.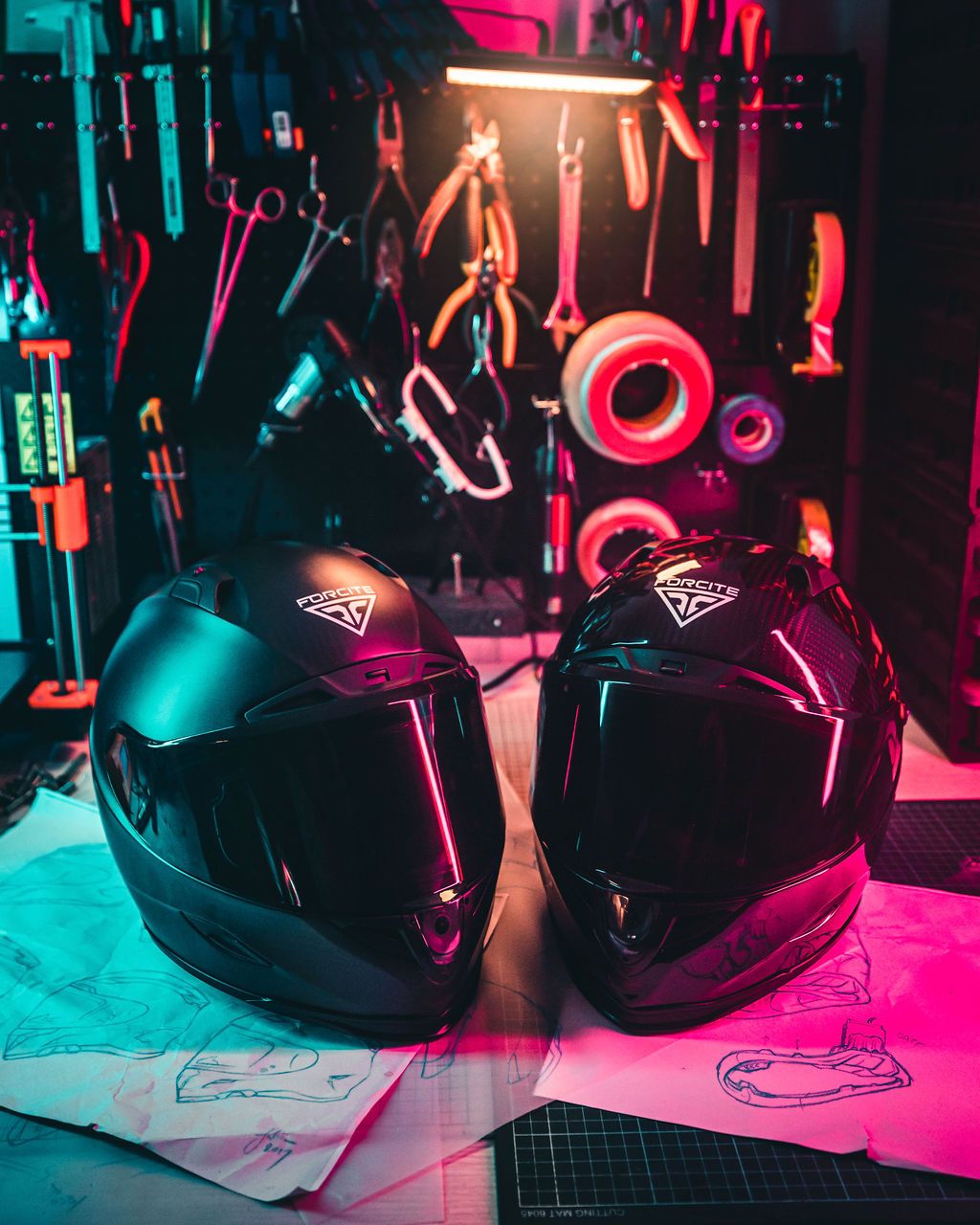 Sizes are XS to XL with a sizing chart coming soon to their website.
The helmet is only available online, but Dylan says they are working on a "fairly radical new retail concept we're hoping to rollout across Aussie motorcycle retail stores in the second half of 2021".
No more details are available at the moment.
Quality control
Dylan says hardware issues with the first batch have been "minimal".
"That can be credited to our incredibly high self-imposed standards, which is part of the reason we've taken this amount of time to reach shipment stage in the first place," he says.
"In terms of the user experience and mobile app functionality, having 1000 customers using your product all of a sudden and finding new ways to confuse the software has certainly been eye-opening. 
"We've always prided ourselves on having a very open dialogue with our community, and that is no different now that we've moved into the refinement stage. 
"Forcite riders have a direct line of communication with our developers in the form of a Tech Support forum on Facebook that is making it easy to find and kill any bugs rapidly. 
"The app is really the control centre and it's getting stronger and smarter every day."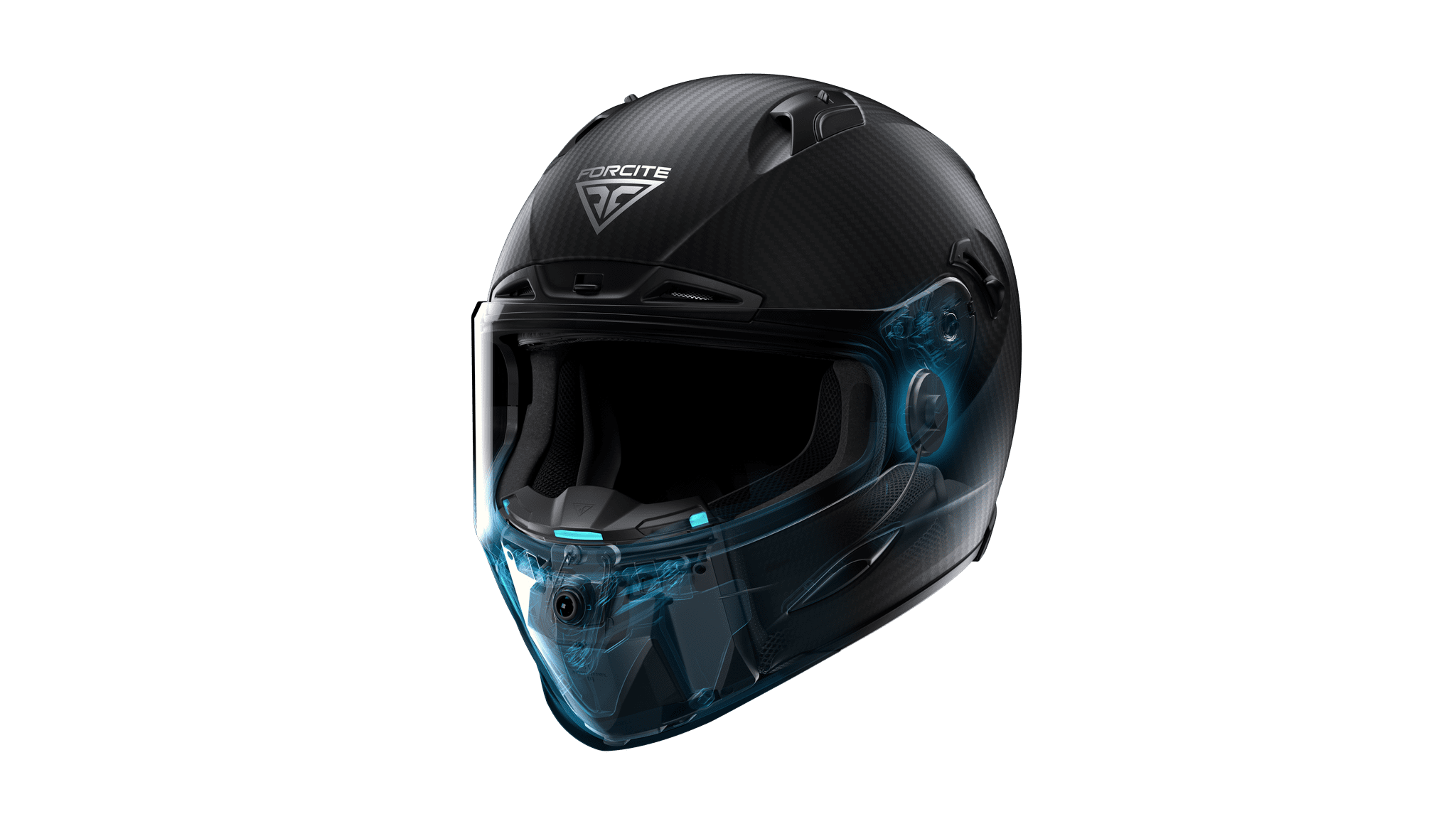 Dylan says the helmet uses customised components which, together wth COVID restrictions, has led to production delays.
"Every single part of the MK1 project is purpose built; nothing is off-the-shelf," he says.
"We are currently in the process of securing significant funding to fulfil our ever-growing demand and get out of this batch ordering phase," he says.
What's next?
Dylan confirms there will be a Mk2 model, but says it is only "a crazy napkin sketch at this point, much like the MK1 was five short years ago". 
He says customers can expect the Mk2 will include "much more advanced display systems, integration with motorcycle manufacturer Advanced Rider Assistance Systems (ARAS) and the leveraging of computer vision systems, just to scrape the surface".
"That said, the beauty of our current system is it is largely software driven. Existing customers have a plethora of new features and abilities to look forward to utilising their current hardware. 
"What's really next on the horizon for Forcite in terms of physical product offering will be upgrades in the form of a MK1S model, and these will be largely cosmetic upgrades driven by feedback from our first customers. 
"Things like Pinlock integration, further testing to enhance audio quality, creature comforts to take the premium experience that little bit further. 
"These upgrades will also be retrofittable to earlier MK1 models, so existing customers don't have to worry about obsolescence any time soon."
Overseas plans
Dylan says their waiting list has almost reached 10,000 in Australia and by the third quarter of 2021 they expect to ship in the 10s of thousands internationally.
"Forcite has big plans for entering the US and European markets later in 2021 that require much preparation, which is underway," he says. 
"In the meantime, priority number one is making sure our existing customer base are receiving a premium experience and allocating more manpower to the development/refinement of the software system, especially now that production can take a back seat. 
"Bringing on 300 new customers locally will only accelerate this process as we stress test the current system with new faces and fresh perspectives, and we're looking forward to building on our existing community."