How would you like to ride a Rocket that once belonged to James Bond?
Well, it was actually a 1969 BSA Rocket III motorcycle Aussie James Bond star George Lazenby used to commute to shooting his one and only Bond flick, On Her Majesty's Secret Service, at Pinewood Studios in the UK.
But still, it would be great to say you rode James Bond's Rocket!
The BSA is up for sale at the Charterhouse Auctions in Sherborne, Dorset, on 6 May 2020.
Motorcycles have made several appearances in Bond films over the years, most notably the 1997 BMW R1200C in the chase scene through Saigon in Tomorrow Never Dies.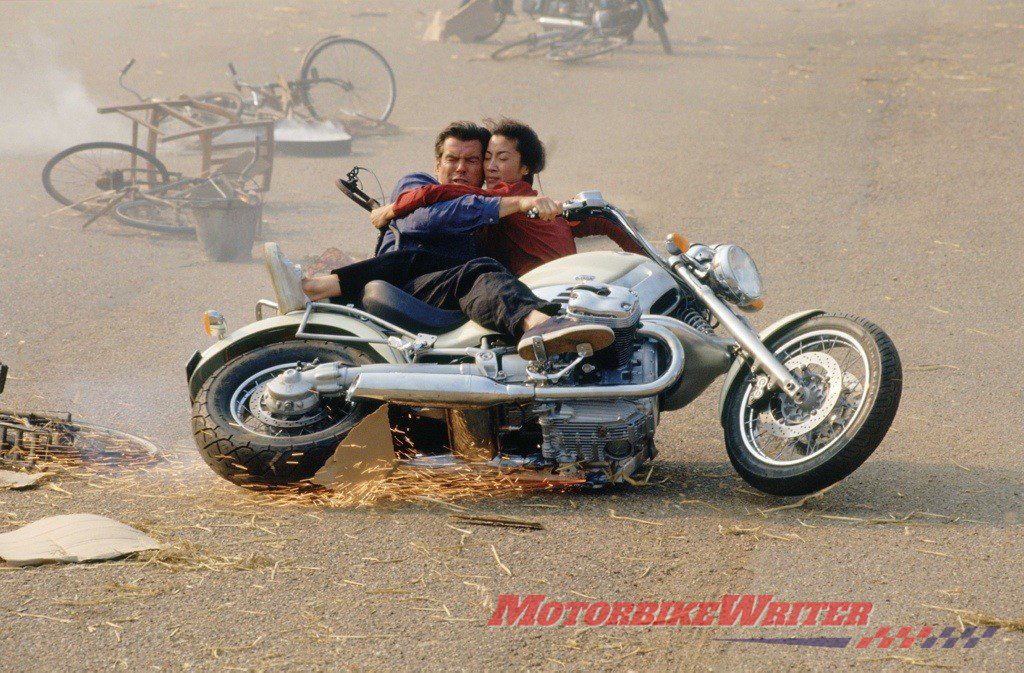 Bond also rode a three-wheeled Honda US90 in 1971's Diamonds Are Forever and a Cagiva W16 in 1995's Goldeneye.
And he's back on a bike in the next Bond film, No Time to Die, which has been delayed until November by the current coronavirus pandemic.
He will ride a Triumph Scrambler 1200 and there will be Ducati Scramblers in the chase scene.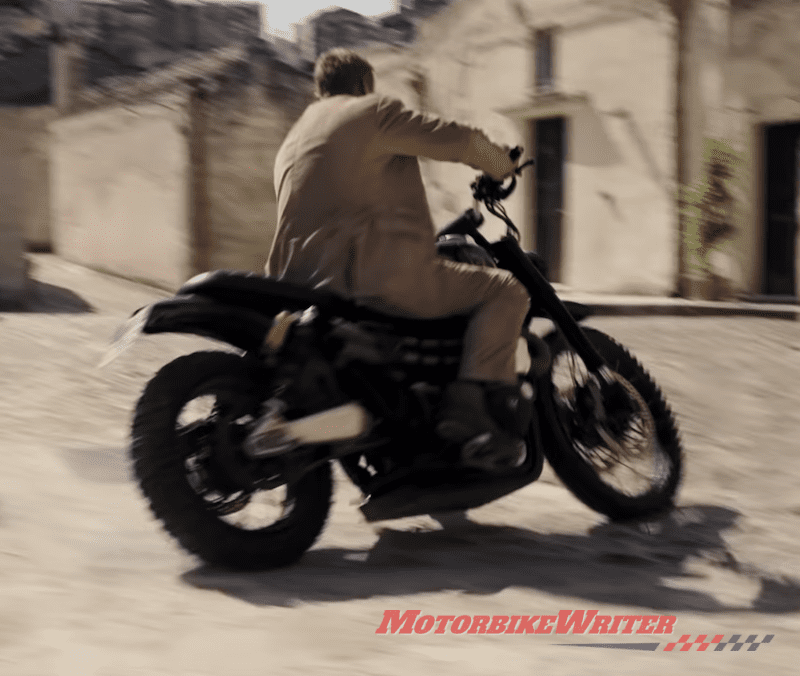 James Bond BSA
Lazenby was a model before taking the lead role as James Bond in On Her Majesty's Secret Service after Sean Connery gave up the role as Bond for the first time.
Living in an apartment in Bayswater, London, Lazenby bought the BSA Rocket III motorcycle to commute to Pinewood Studios for filming.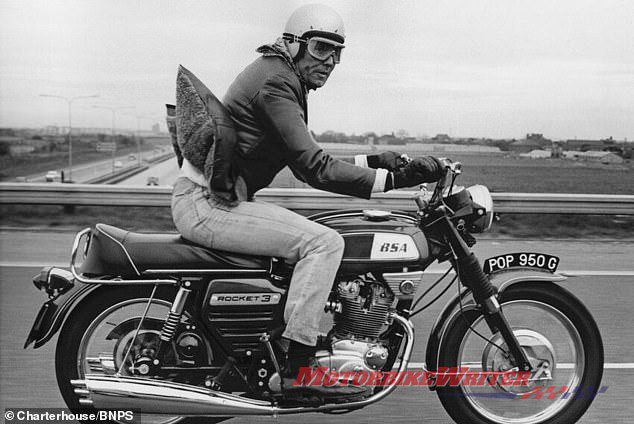 The keen motorcyclist bought the BSA 750cc motorcycle which was one of the very first new Rocket IIIs sold.
Not much is known about the history of the BSA after George sold the bike until it was bought by the Charterhouse vendor 13 years ago, although at some point a sidecar was added.
A collector of British motorcycles, the new owner purchased the Rocket III with a view to restoring it to its former glory.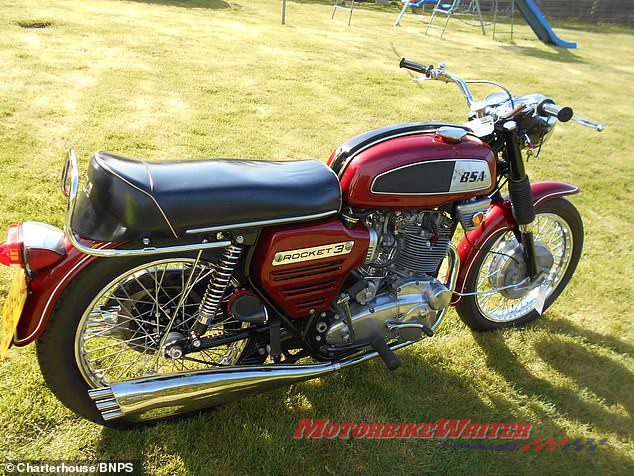 The BSA underwent a full program of restoration. The motorcycle was subject to an engine and gearbox rebuild, new chrome, and a repaint. During the restoration the sidecar was discarded and it is now in great condition for the new owner.
Realising the BSA Rocket III was a particularly early model from its distinctive registration number POP 950G and the numbers stamped on the frame, the collector contacted the BSA Owners Club who found in their records George Lazenby was the very first owner.
Having enjoyed and restored this classic British bike for the past few years, the owner, who lives in Kent, is now selling the BSA Rocket III to help fund the purchase of another property.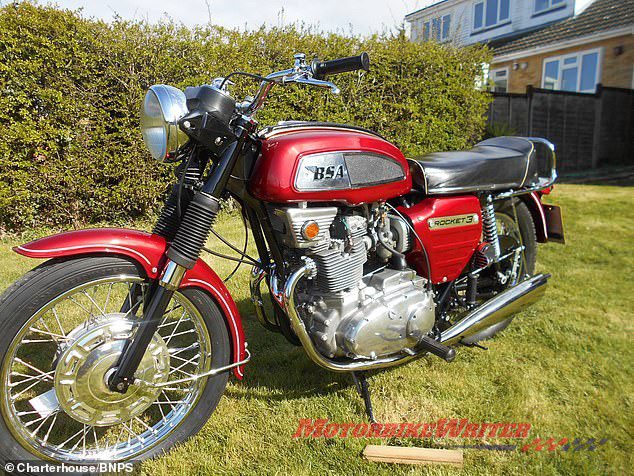 Charterhouse Auctioneers expect it could fetch £25,000-30,000.
With the COVID-19 virus outbreak, this Charterhouse auction of nearly 100 classic and vintage motorcycles will be conducted live on the internet via www.charterhouse-bikes.com, along with telephone bidding and absentee commission bids.