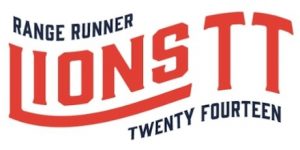 (UPDATED SEPTEMBER 11 WITH DISCOUNT PRICES)
The  Lions TT and Kyogle Motorcycle Festival on October 5-6 hopes to bring together elements of the Isle of Man TT and Sturgis Motorcycle Rally.
The Lions TT  in South East Queensland and northern NSW is not a race, but a closed-road ride over one of the best motorcycling roads on the east coast of Australia.
Lions TT CEO Mark Luxford says the Kyogle Council voted unanimously to support the event. "Even the mayor who stated that she is against motorsport in general voted for it as she received so many communications from the region's residents supporting the Lions TT and its economic development opportunity for not just the Lions Road but region in general."
He says they hope to make the event annual. "Our ultimate dream is to bring together the spirit of the Sturgis Motorcycle Rally and the Isle of Man TT into a unique event in about five to 20 years. We'd like to make it an Australian motorcycling icon and a pilgrimage event. Australia is lacking in that."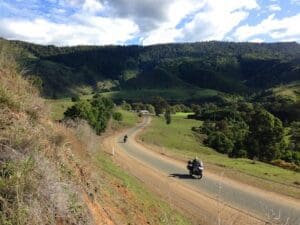 The event is planned to be composed of a 42km ride from outside Rathdowney to Ripple on the Creek Cafe over the Lions Rd plus a motorcycle festival with fun category street sprints, trade stalls and entertainment in nearby Kyogle. The Lions Rd will be closed to the public from 10am to 3pm on the weekend of October 5-6.
Mark says they plan to limit participation to up to 400 riders. Prices are $99 for the single day and $179 for the full weekend. People who have already booked at higher prices are promised a refund of the difference. 
"I've been amazed at the core group of enthusiasts keen to use the whole of the road and not have to worry about oncoming traffic," he says.
The ride is open to all registered bikes with riders setting off from the Rathdowney end at intervals of 30-40 seconds and riding within the posted speed limits. "It's not a race; oh god no. We would never get insurance for that. We have to play it really safe in the first year. This will make or break the event."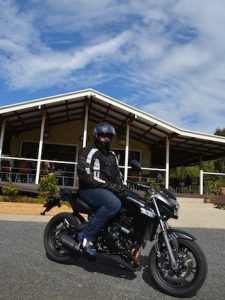 Details have yet to be worked out, but riders may be able to return to the start via the Summerland and Mt Lindesay highways for a second run, or continue on to Kyogle for the motorcycle festival.
The Lions TT has started a foundation members group for people pledging $150 towards the cost of the event. The pledge will get them life membership, first choice of booking for future TT events, a commemorative Lions TT t-shirt, cap and leather key ring, plus 12 months of discounts at Kyogle businesses.
There will also be a raffle of a 1983 Kawasaki GT750 which will be modified into a cafe racer by Rockers Classic Motorcycles in Nundah. Mark says all profits raised from the event will go towards the upkeep of the iconic road.
They are also holding a charity dinner with guest speaker Aussie Isle of Man TT racer Cameron Donald in Brisbane on September. Tickets are $95 each and can be booked here.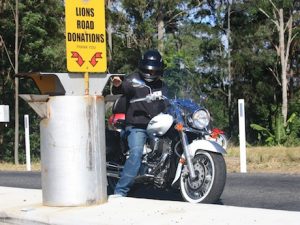 "People are already booking accommodation for October, so we've decided to have a tent city to accommodate everyone," says Mark. "Maybe next year we could include adventure rides as well and really make it a motorcycle event for everyone."
Mark can be contacted via email.