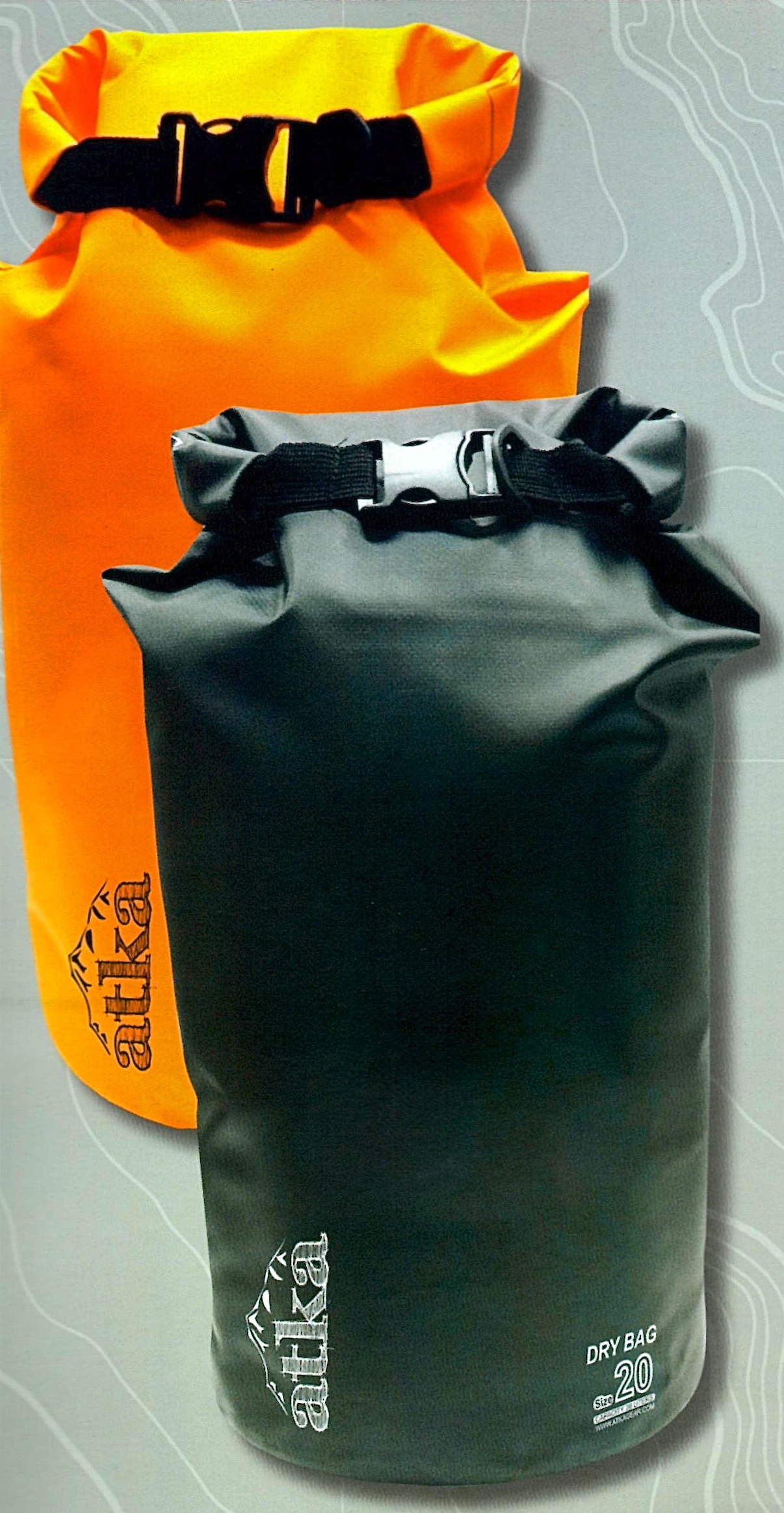 Atka Drybag
Prices: $24.95 (5 litre), $26.95 (10L), $29.95 (15L), $31.95 (20L)
Click here to find where they are available.
Remember when you rolled up your gear in a plastic garbage bag or canvas dufflel bag and bungee-tied it to the back seat or shoved it in your saddlebags?
When you got to the rally, pub or creek bank, your gear was wet because the plastic bag split from rubbing against the bungee cords or you discovered canvas and leather aren't really waterproof?
Now you can keep all your goods dry with heavy duty, fully waterproof duffel bags.
Most adventure stores sell them.
They are made of tough vinyl and are so waterproof they will float as they are airtight.
You simply roll the top over about three times, then click the hard nylon clips together.
However, they are difficult to secure to the bike because they don't have anchor points and they are also inconvenient to carry around with no handles.
Now Atka has released a range of vinyl duffel bags from five to 20 litres which come with anchor loops and a removable and adjustable nylon strap so you can carry it over your shoulder.
They come in red, black, yellow, orange and green which is convenient because you can colour-match your bike. You can also buy a few different colours so you can identify the contents via the colour of the bag if you're that organised.
Even if your bike has no tie-down points or luggage, you can carry your gear in this bag over your shoulder.
The smallest bag is great for carrying things like toiletries and electronic chargers, while the biggest 20-litre bag is about the same size as a backpack.
Atka bags are made in China, are easy to clean and will fold down for easy storage.