Brough Superior has revealed an expensive turbo track toy called the AMB 001 which has plenty of carbonfibre and Aston Martin wings.
The collaboration between the two esoteric British brands is truly beautiful but it is only for the super-rich.
It could very well win the annual Milan EICMA motorcycle show best bike of the show, but it won't win many riding fans.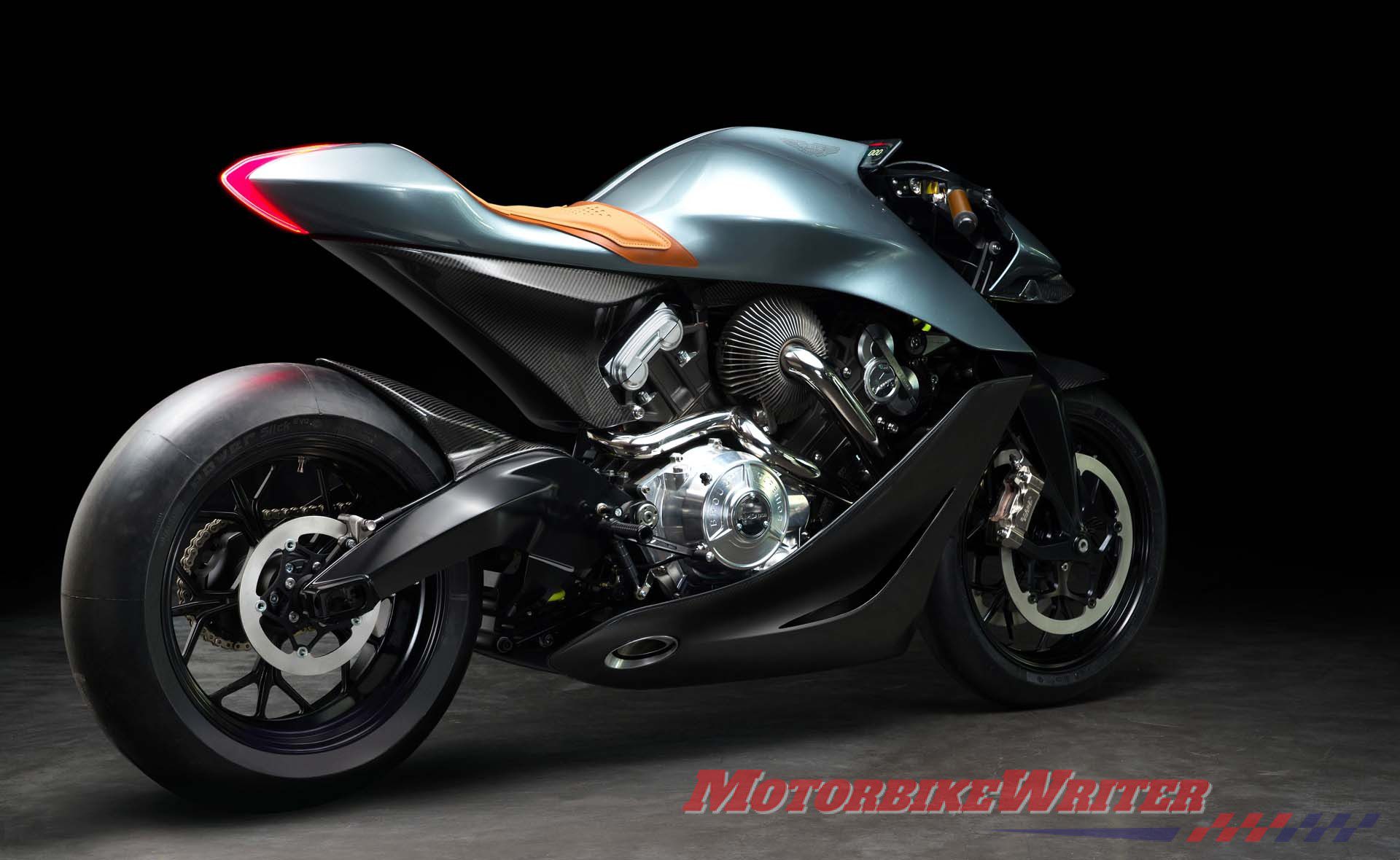 After all, the bike will cost $US97,000 which is more than $A140,000. And it is not even road registrable. It's a track-only machine!
It is limited to 100 models and they will no doubt be snapped by the idle rich and probably never see the track, let alone the road.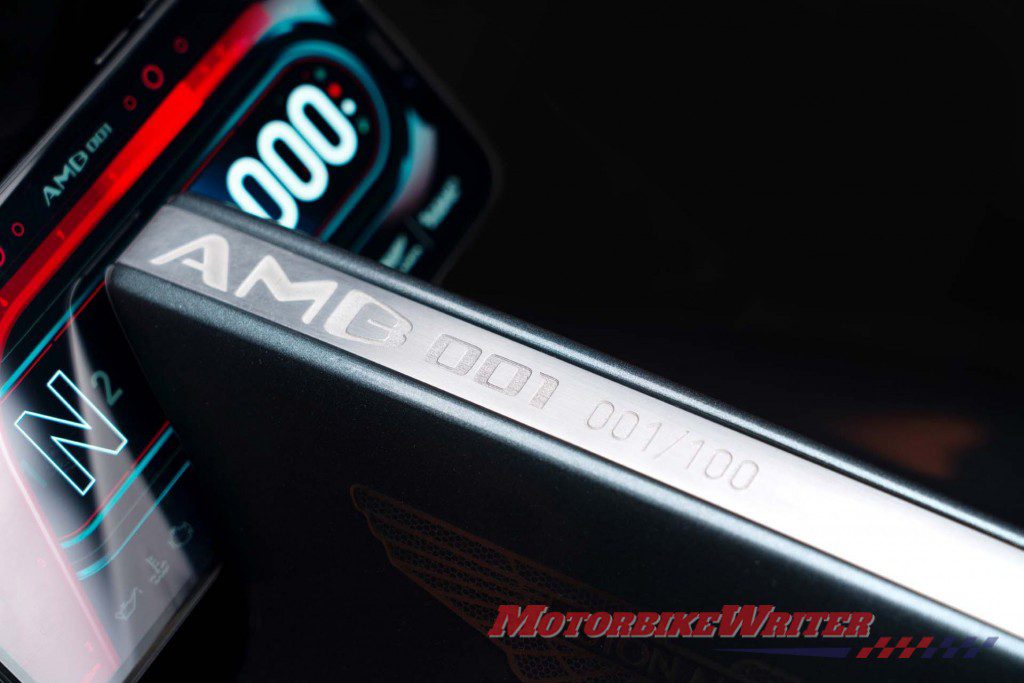 Brough will build the AMB 001 at their factory in Toulouse, France, with delivery late in 2020.
The striking bike looks very much like basic artist doodle that was sent out as a teaser a few days ago.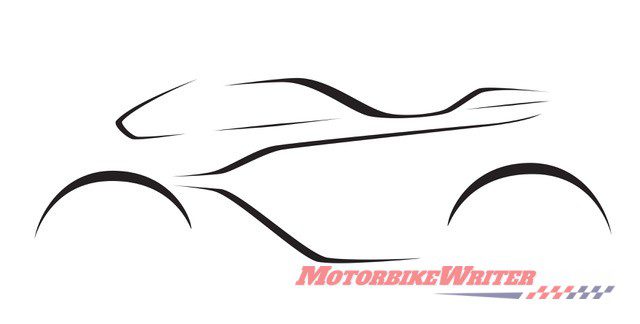 The carbon AMB 001 weighs just 180kg and is powered by a turbocharged V-twin engine delivering 180 horsepower.
It is substantially different from their Super Sport 100 model which brought the company back to life in 2016. In fact, it looks much more like a "supersport" model than this does.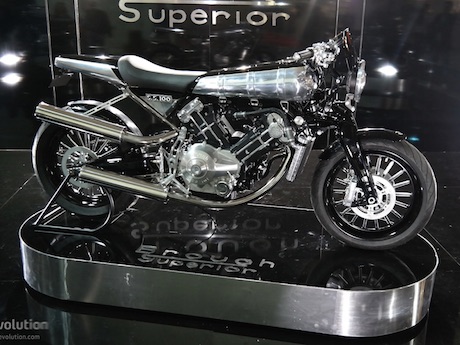 It's not unusual for motorcycle and car companies to get together to build a motorcycle.
Apart from companies such as Honda and BMW that build both, we had the short-lived collaboration between MV Agusta and Mercedes AMG that spawned the "solarbeam" in 2015.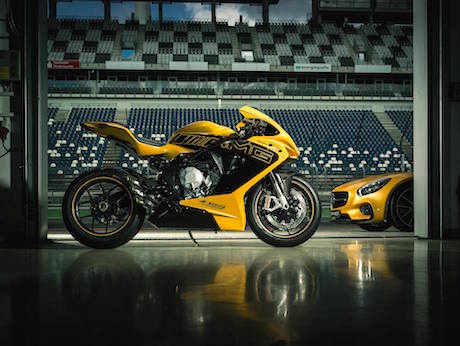 Like the "solarbeam", this collaborative bike will be a limited-edition model and very expensive.
Aston Martin Chief Creative Officer Marek Reichman the bike is "what we believe a cutting-edge motorcycle should be".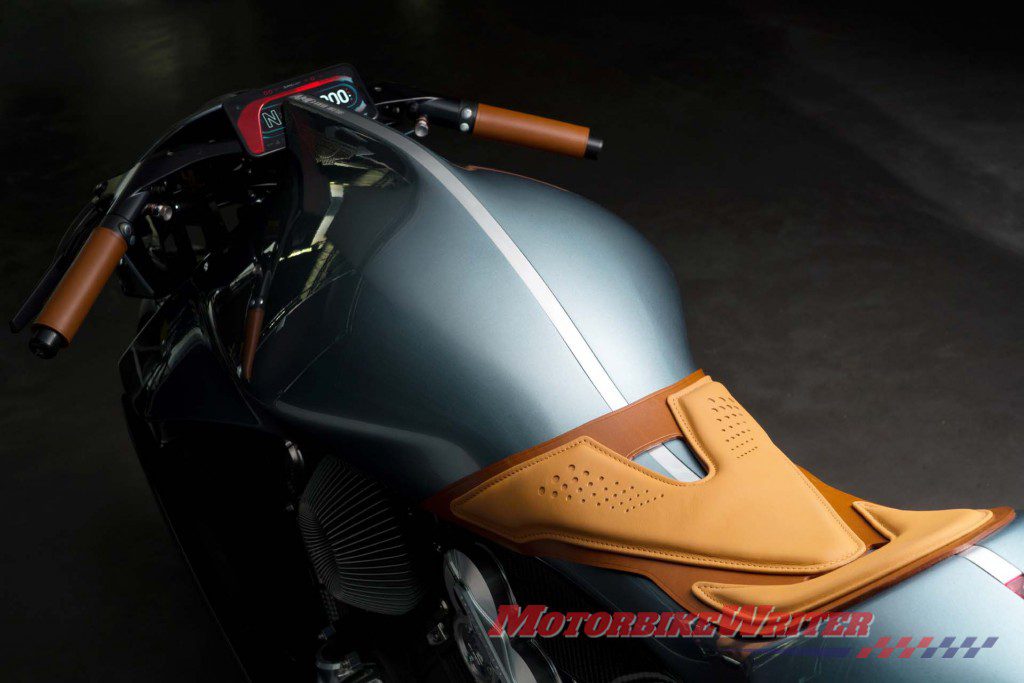 "In addition to applying the skills we have developed for cars such as the ground breaking Aston Martin Valkyrie, we have also been able to bring our special expertise in the traditional craft techniques to this project," he said.