The disdain many motorcyclists feel for ignorant and arrogant road users is perfectly summed up in this song by Texan singer-songwriter Joe Martin.
Joe sent the above YouTube video to MotorBikeWriter this week and, although it won't make our list of the 
top 10 motorcycle songs
, we thought it was worth a listen just for the lyrics.
The Porter, Texas, musician plays all the instruments in the video. He claims he plays eight instruments and "loves America not Obamaca, trucking, motorcycles, RVs, I can drive anything".
With thanks to Joe, we have published the full lyrics below.
What do you think of the song and his commentary on motorist behaviour?
THOSE ARROGANT BASTARDS
Words and Music By: Joe Martin
They get behind the wheel, in their automobile
You're always late for all your dates
But never mind your a pusher, tailgater
You dive on in then you flip em off
Turns right on red no stopping first
Right thru the stop sign don't even yield
Cause you're a speeder, a cheater, an arrogant repeater
Only one on the road, you get in their way
They'll send you to meet ST Peter today
I look on down, there she's tied in a knot
Right leg on the dash, sitting on the left
Cruise on auto pilot, she weaving, watch it, she'll hit your ass
She's farding, talkin, textin, messaging, now messaging
Couldn't react to any event, she's tied up, in a knot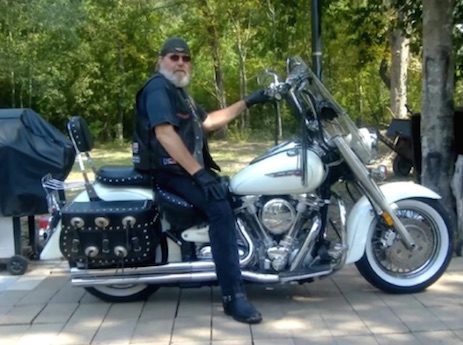 They pass on the left, pass on the right
Makes no difference day or night
Pass on the shoulder the double yellow line
Left the house late, hell bent on getting to their destination on time
They cause wrecks over here, wrecks over there
Those arrogant bastards are everywhere
What a nice guy or girl I can tell
When they get behind the wheel….You got a monster from hell
They whiz right past you, they're almost in flight
You laugh when you catch them, at the very next light
You do fifty, they do 60, you do 70, they do eighty by heck
Excuse me not going any faster, I got a license to protect.
One wrong move you can lose your life
Watch out for these people they'll shoot you on sight
One wrong move you can lose your life
Watch out for these people they'll shoot you on sight
They cause wrecks over here, wreck over there
Those arrogant bastards are everywhere
What a nice guy or girl I can tell
When they get behind the wheel….You got a monster from hell
Yup freeway yields to the ramp
Dimmer switch? optional equipment
Signal lights? not at 18.95 a quart for blinker fluid
They'll run up on a safety zone an get yah
5 million miles I've seen it all
Words and Music By: Joe Martin
Copyright Nov 4, 2014
Published on Dec 25, 2014