A British motorcycle collector is selling his 30-year collection of 30 unrestored Ariels to fund his other passion for the German World War II Kettenkrad (pictured).
Clive Pearson, 68, wants to locate and restore a German Kettenkrad war motorcycle (pictured above) which he has restored in the past.
The motorbike has tank tracks and is surprisingly road legal as they have rubber treads in the metal track.
"In first gear they can pull down a house and in top gear they can do 50mph," says Clive.
"Once I pulled a 13-ton beer truck out of the mud at a festival with my Kettenkrad after a Land Rover made no headway. We ended up having free beer all weekend."
Clive will sell his Ariel collection, which includes parts, at several H&H Classics auctions this year, starting with one at Donington Park on February 22, 2017.
Mark Bryan of the H&H motorbike department says it is a unique collection.
"Ariel stopped producing four-stroke singles in 1959 in order to compete with the Japanese motorbike invasion and produced two stroke bikes, the Ariel 250 Leader and latterly the Arrow, Arrow Sport and Arrow 200," Mark says.
"But the competition proved too stiff and they ceased trading in 1967.
"Ariel Motorcycles acquired an image and a level of respect that was perhaps greater than the number of bikes sold.
"But always robust and considered reliable for their time, they were well rated machines of the period, as they are even more so today given the level of collecting interest." 
Clive says his passion for the Ariel started when, against his parents' wishes, he bought one for £10 because he was so taken with its "futuristic look".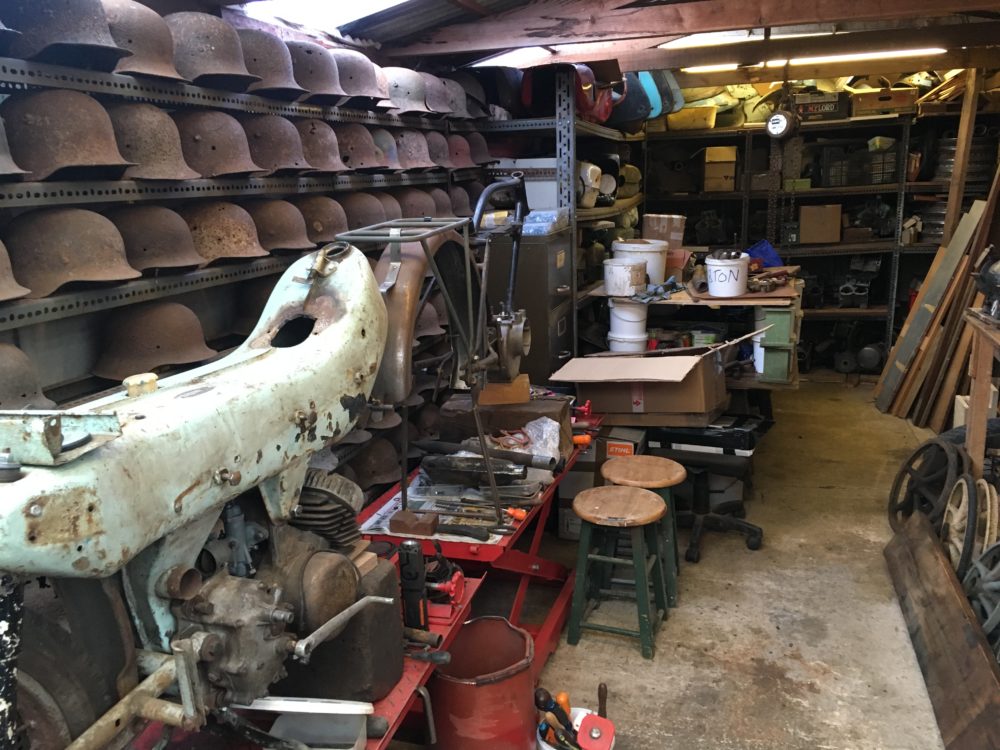 His ambition was always to own an Ariel Supersport Golden Arrow which at the time cost £79 and ten shillings but his parents would not sub him.
Years later when his father was 90 he told Clive that having said no all those years ago he would now relent and buy one for him.
This bike is still Clive's pride and joy and is not a part of the collection being sold.
A foundry pattern-maker by trade Clive's knowledge of bike engines and structure is profound. He says that what he really loved about Ariels was their fantastic ability to corner, outperforming 650cc Triumphs easily round bends thanks to a leading link in the bike's front fork which gave it its cornering ability.
After many years of collecting German WW2 machinery included the kettenkrads he returned to his first love and built up this wonderful collection of Ariels.
"I searched out those bikes that were going to be broken up for scrap and rebuilt them. My idea was to save them for posterity."