ARIEL SQUARE FOUR BACKGROUND
The Square Four engine was originally designed in 1928 by Edward Turner, the man who later came up with the vertical twin for Triumph. In original form, it started out as a 500cc and was quickly expanded to 601cc. The Square Four was essentially two 2-cylinder engines, each with traverse (across-the-frame) crankshafts that were geared together. They shared a common cylinder block and removable head. These early bikes, designated Model "4F", used overhead cams, and ran from 1931 to 1936. Overheating problems with the rear cylinders prompted a total redesign with the model "4G", which was now OHV and displaced 995cc. The 4G ran from 1936 to 1949.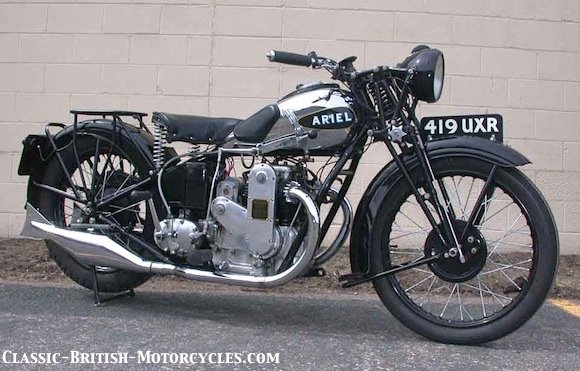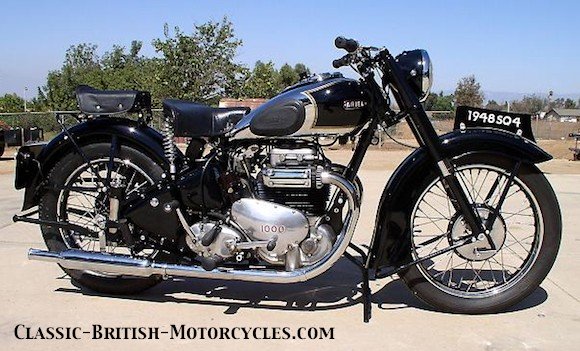 SQUARE FOUR DESIGN
The 1000cc four-cylinder was a slow revving, torquey engine that was meant for cruising over long distances and low rpm or tugging a sidecar. They weren't high-revving, high performance machines. But in their day, they had a reputation for reliability. The one-piece iron cylinder block had all four cylinders arranged in a square pattern (hence the name) with a one-piece removable cylinder head. It was all fed by a single SU MC2 carburetor, and each bank of cylinders (left and right) shared a common exhaust manifold exiting with one pipe per side. This arrangement doesn't make for great airflow, but again, this wasn't a racer, this was a cruiser. The 1948 Ariel Square Four continued to use Ariel's patented Anstey-link plunger rear suspension, but the girder forks were replaced with telescopic forks with hydraulic damping.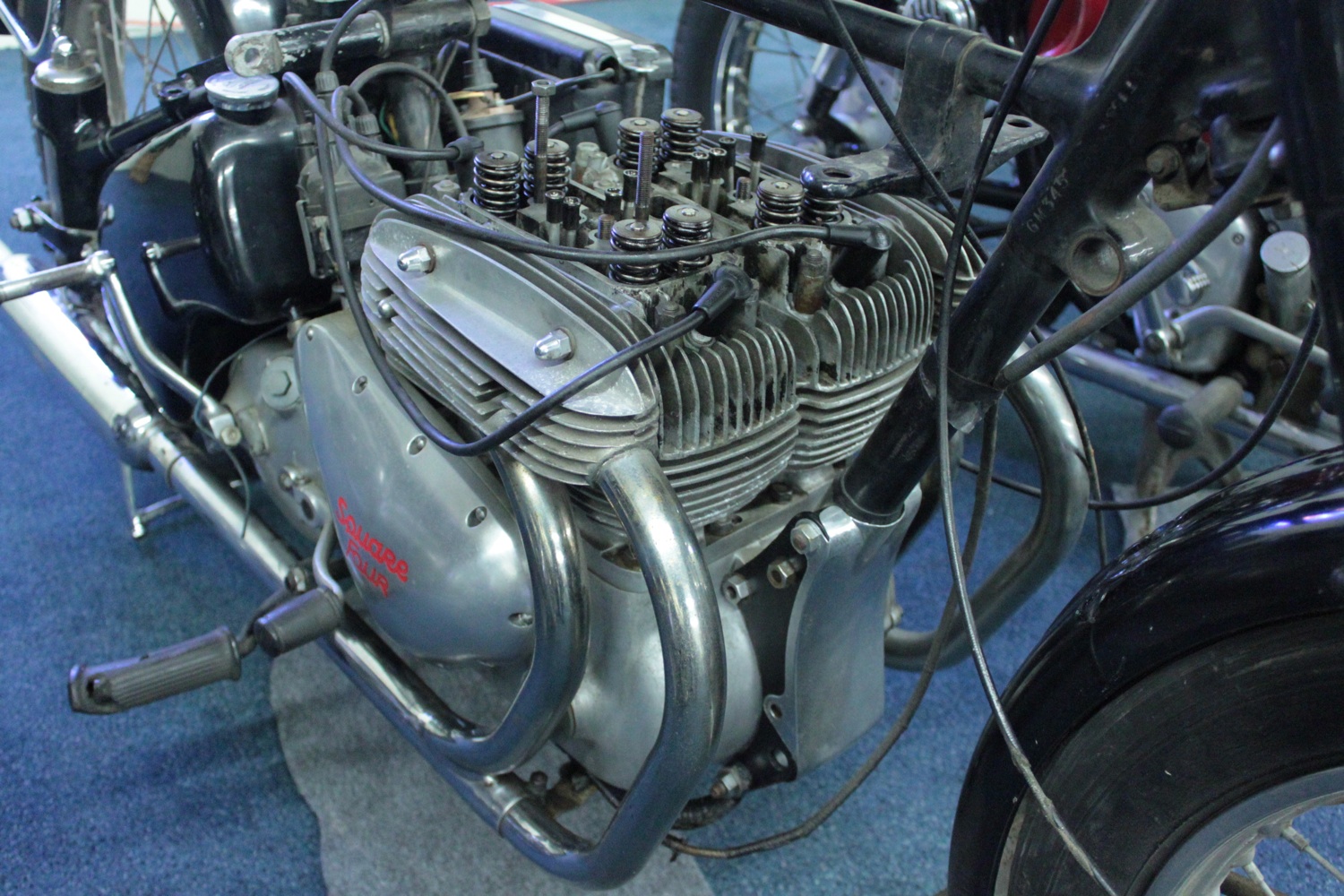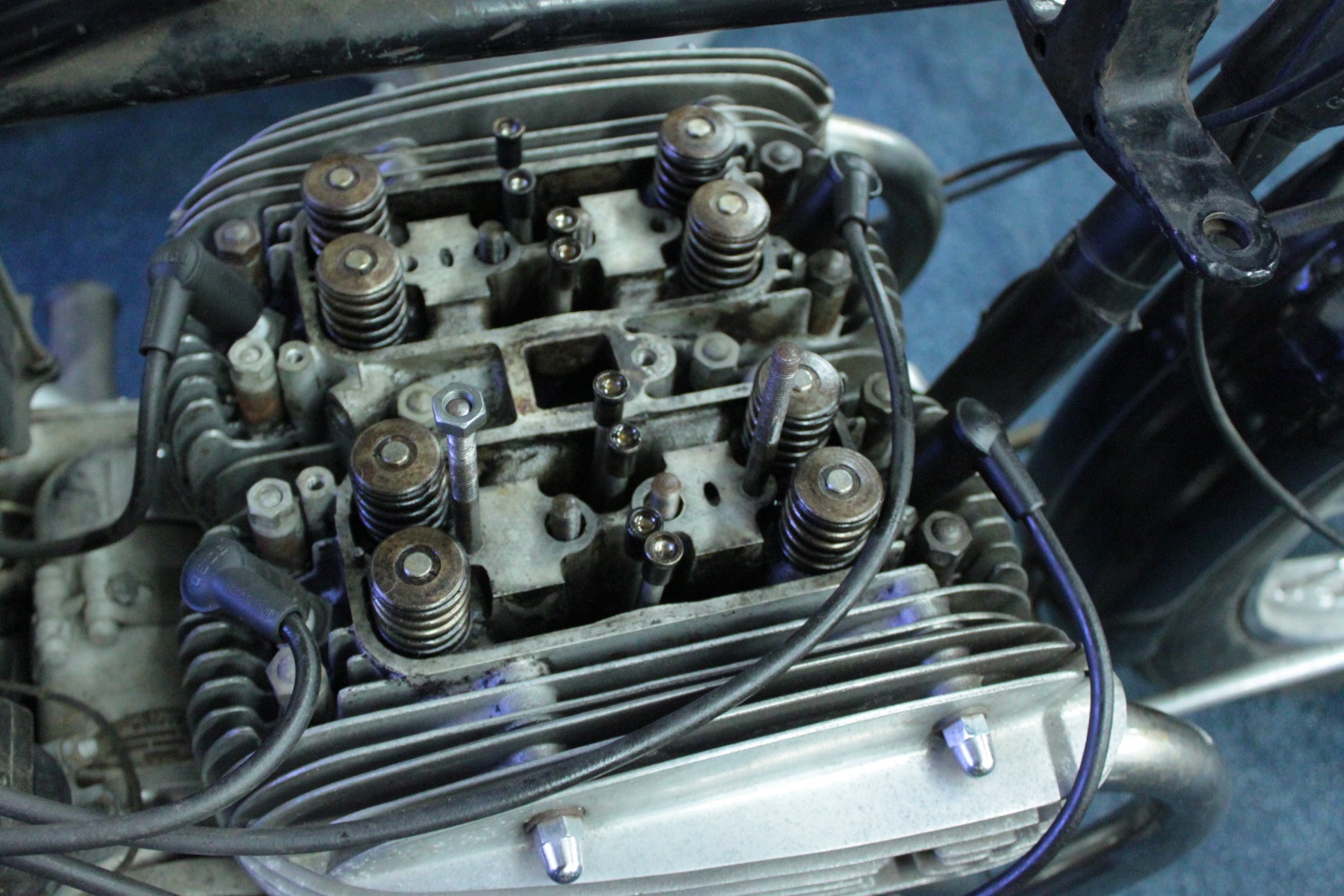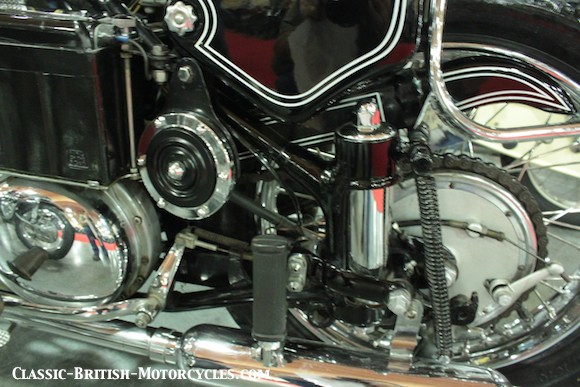 SQUARE FOUR – NEW & IMPROVED
The Square Four went through a major revision in 1953, with a new cylinder head and manifolds, prompting a new sub-model designation, Mark II, which ran from 1953 through Ariel's final year, 1959. Prior to 1953, both cylinders on each side shared just one exhaust pipe, hence the nickname "2-pipes". But new intake and exhaust manifolds and the new head gave each cylinder it's own exhaust pipe, hence the term "4-pipe" bikes. This '55 Square Four of course benefitted from these improvements, which yielded a bump in power to 40 horsepower, allowing a top speed of 100 mph.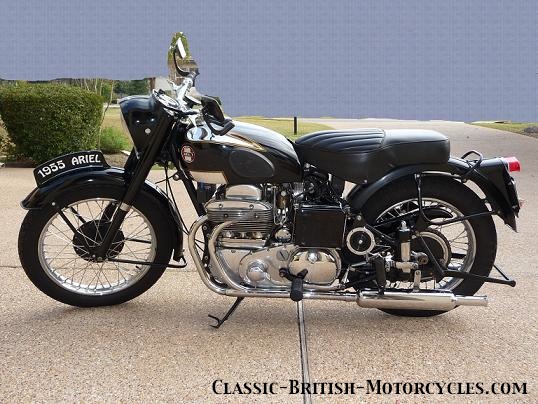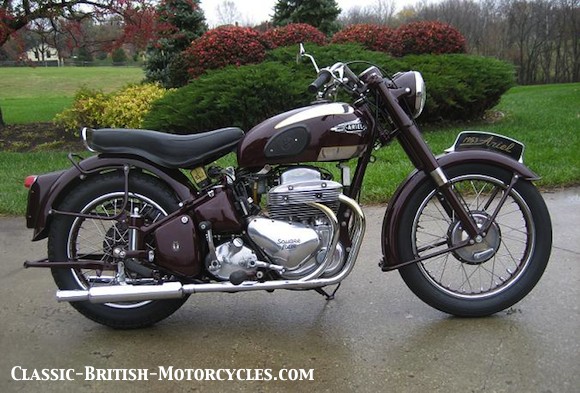 SQUARE FOUR NOT A HOT ROD
Of course, the Ariel Square Four was never intended to be a road rocket. With two counter-rotating crankshafts, it was meant to be very smooth. These bikes are cruisers, designed to pull a side car or cruise at speed all day long. There weren't many bike in the 1950s that you could say that about. Ariel had more or less committed itself to this "cruiser"-image, having plumbed in a common intake manifold that fed all four cylinders from a single carburetor, by now an automotive type SU carb.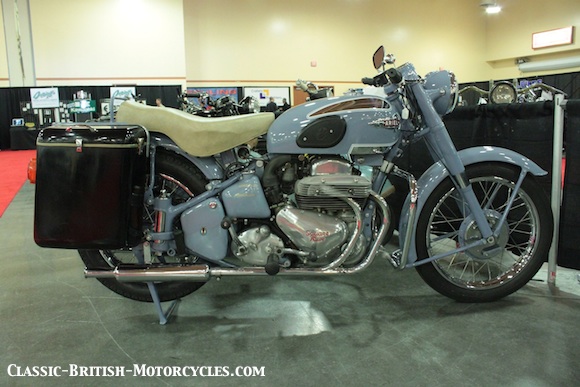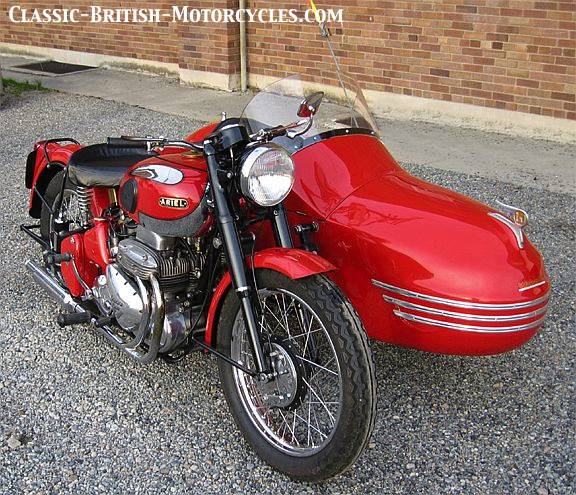 ---
Ariel Square Four PRODUCTION
Years Produced      

1931-1932

1932-1940

1936-1948

1949-1953

1953-1959

   Model & Displacement

4F –   500cc

4F –   600cc

4G – 1000cc

MkI – 1000cc

MkII – 1000cc

TOTAL:

      Production

927

2,674

4,288

3,922

              3,828

15,639
---
Ariel Square Four YEAR-BY-YEAR
---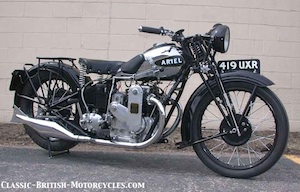 ---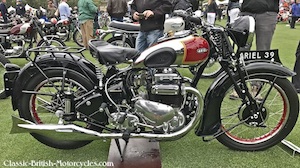 Completely redesigned into a 1000cc OHV four, it now made 40hp.
---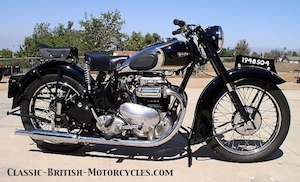 ---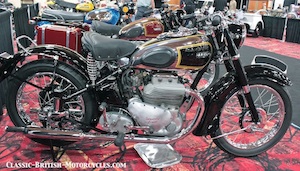 ---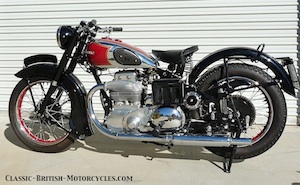 ---
---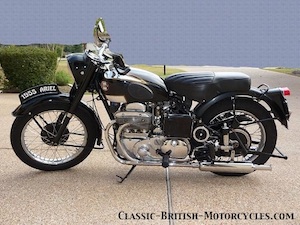 ---
---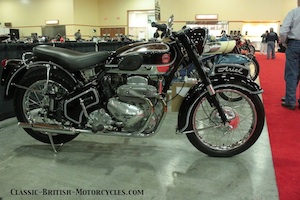 ---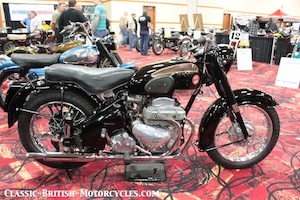 ---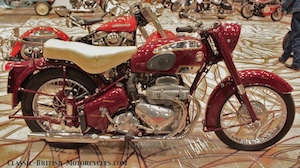 ---
Check out these ARIEL BOOKS
---

Ariel: The Complete Story (Crowood Motoclassics)
---

Ariel Square Four 1948 Limited Edition Extra 1959
---

The Modern Ariel Motor Cycle – 1939-47 Owners' Guide Single Cylinder Models
---

Ariel Motorcycles Workshop Manual 1933-1951
---

115MPH ARIEL Motorcycle Conversion Article.: Motorcycle Mechanics March 1966.
---

Aurora to Ariel: The Motorcycling Exploits of J.Graham Oates, Pioneer Motorcyclist
---

BOOK OF THE ARIEL 4 STROKE SINGLES 1939-1960
---
PLEASE BUY MY NEW E-BOOK HERE
12 Chapters & over 100 original photos. My best work yet.
ONLY $4.99!
Thank you,
Andy Tallone, your humble author

Click here to buy now:
The Random History of Classic British Motorcycles, Volume 1
---

Comprehensive Vintage Motorcycle Price Guide 2020-2021
---