A Brisbane rider has sworn off modular helmets after his chin bar flipped up in a low-speed roundabout crash, causing facial injuries.
Mark Taylor says he swears he always confirms the chin bar on his Nolan N104 modular helmet clicks into place.
However, he says it opened on impact when a driver failed to give way to him on a roundabout.
"When I chose a modular helmet I went with Nolan as in the British test it was the only one that didn't open on impact. Mine did," he says.
"If it had stayed closed then I would have had no facial injuries at all."
The damaged helmet still closes and locks, but Mark believes the force of the impact distorted or damaged the lock causing it to open.
"I can see what has happened; the catches on the opening part have deferred under load and then (almost) sprung back.
"There is a definite warp in them."
Modular helmets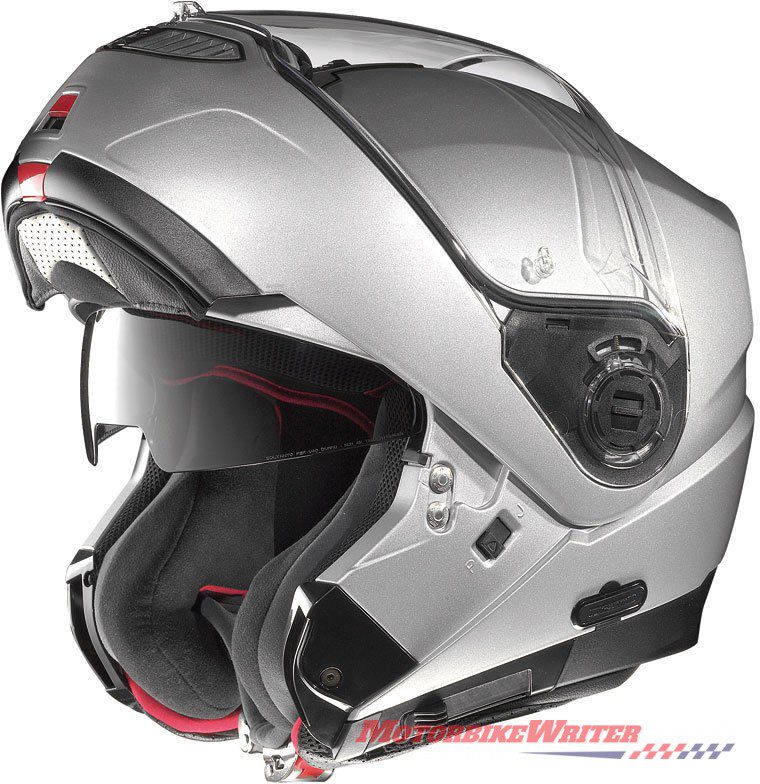 Obviously modular, or system or flip-up helmets are not as safe as full-face helmets otherwise they would be used in racing.
The reputable UK SHARP helmet safety ratings system to which Mark refers shows modular helmets with similar ratings as full face helmets, although less than half received the full five stars.
The table below shows the percentages of helmets that scored various star levels from 102 modular helmets and 366 full-face helmets tested.
| | | | | | |
| --- | --- | --- | --- | --- | --- |
| Helmet type | 1 star | 2 stars | 3 stars | 4 stars | 5 stars |
| Modular | 3.9% | 9.8% | 33% | 42% | 5.8% |
| Full face | 4.9% | 9.8% | 28% | 43% | 13.6% |
However, the SHARP system has been criticised for rating helmets high despite many failing the chin bar lock retention test.
It also fails to distinguish between partial and full unlocking in the one-hit crash testing procedure.
It's a flawed testing procedure as, in real-world crashes, your head could hit the ground several times, providing more opportunity to open the locking mechanism.
The SHARP system also shows little correlation between cost and safety.
There is no dispute about the convenience of modular helmets. You can take photos, get plenty of air while riding in city traffic, talk to mates and even fill your fuel tank without having to take off your helmet. (Note that there are few helmets where the chin bar locks in the up position and legally permits the rider to ride with the helmet in this position.)
However, modular helmets have inherent design issues that reduce their safety levels.
Instead of the crash-resistant integrity of a full shell, they have two parts held together by a hinge and clasp mechanism that uses a combination of plastic, fibreglass and flimsy metal.
Mark's Nolan helmet is one of five of the brand's modular models tested by SHARP with all rating four stars.
Mark's lesson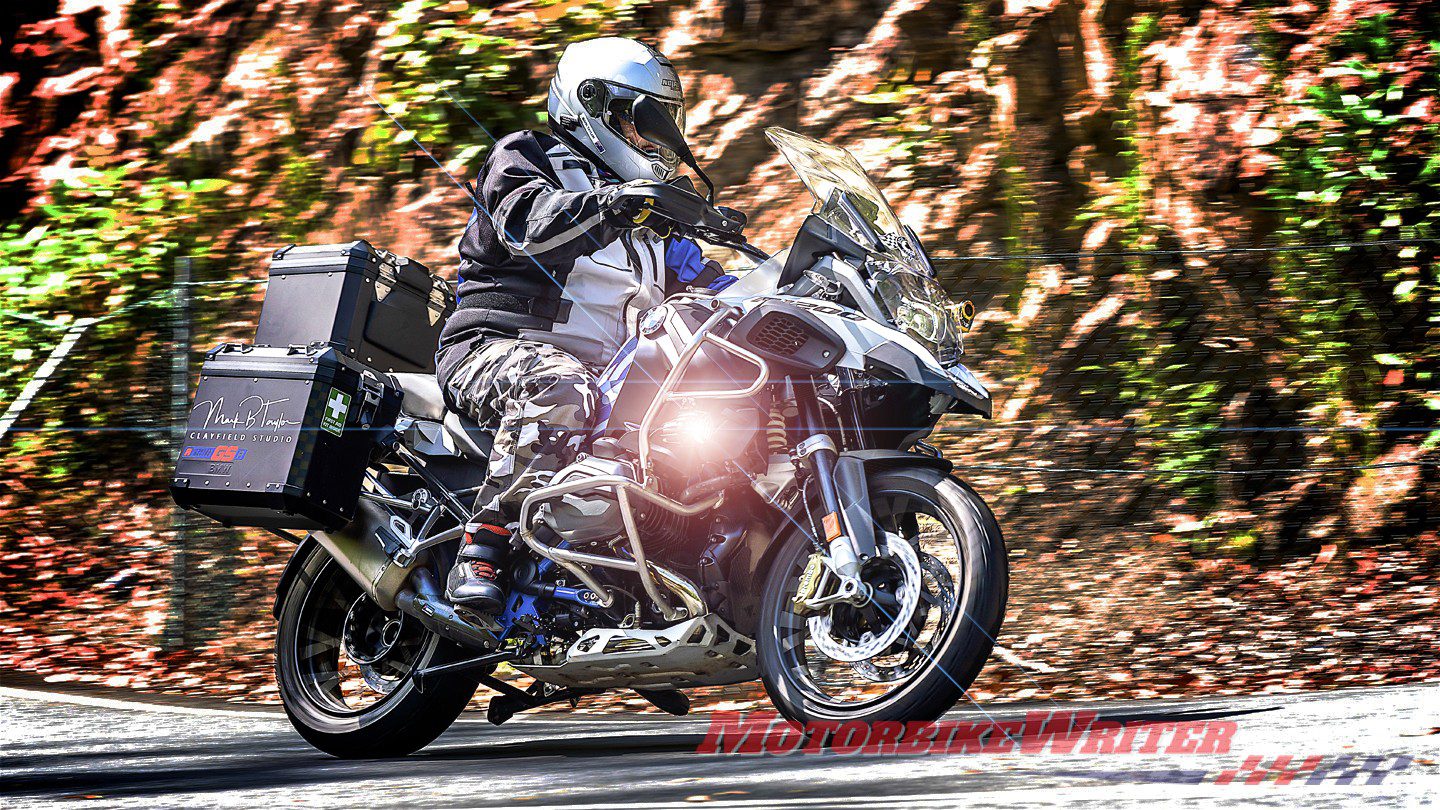 After buying a top-line modular helmet, Mark says that when his insurance replaces the helmet he will opt for a full face.
Mark has been riding since 1969 and this was his first crash with another vehicle which simply failed to give right of way and merged on to the roundabout straight in his BMW R 1200 GSA.
"I sounded the airhorns which also makes the driving lights strobe," he says.
"It had no effect on her. All the time she looked straight ahead. Not once did she look to her right.
"The police report says she claims to have not seen me."
The woman has been charged with "enter roundabout when not safe to do so".
Mark says he is lucky most of his gear protected him from serious injury.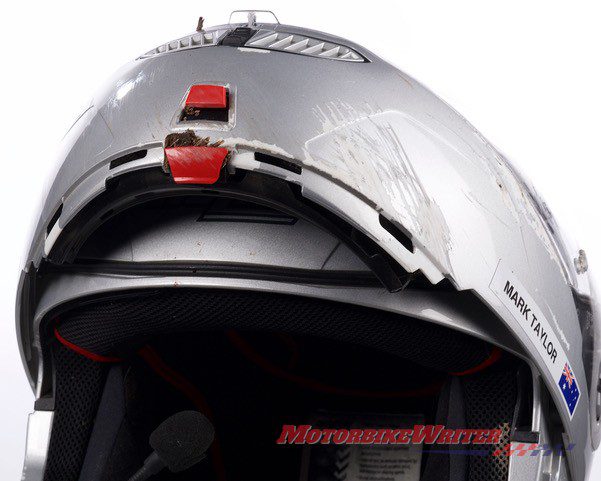 "My big decision now is do I get back on and ride or walk away," he says.
"I thought this decision would be hard to make but I reckon I will be back on two wheels soon, but will have another think about motorbikes at 70 which is three years away."
I would like to know what other older riders think about this.