The safety of ape hanger handlebars is back in the news with one American state considering axing a three-decade ban and other states closely watching the outcome.
High-set ape hanger bars were banned in 30 American states in the 1960s. The American was on the pretext of safety, but was more likely introduced so police had reason to pull over and search riders believed to be members of outlaw motorcycle gangs.
Remember, this was during the height of media hype and public fear about bikies/bikers after the 1966 release of Hunter S. Thompson's book, Hell's Angels, and the 1969 cult film Easy Rider.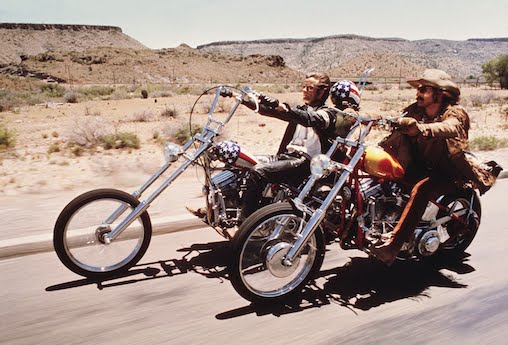 The ape hanger rules are strangely reminiscent of the current Australian profiling laws which allow police to check for tattoos and other "outlaw" club insignia.
(By the way, in Australia the rules vary from state to state, but they are generally that the lowest part of the hand grip must not be higher than 380mm above the rider's seat or bar connection point and/or the bars must extend not less than 250mm nor more than450 mm on each side of the centreline of the bike.)
New Hampshire Democrat Senator Andrew Hosmer introduced legislation to repeal the state statute restricting the height of handlebars.
Laconia Motorcycle Week Association spokesman Charlie St. Clair applauded the Senator's Bill.
"I have never heard the height of handlebars presented as a safety issue," he says. "There is no history of accidents caused by high bars.
"Law enforcement pulled people over for high bars as a tool for probable cause; an excuse to stop motorcyclists."
Currently, 30 American states have various handlebar restrictions and as you ride across some state borders there are signs warning that handlebars have to be below a certain height or no higher than the rider's shoulders.
St. Clair says many of these states are repealing restrictions under motorcycle club pressure while 18 states impose no limits.
South Dakota, which hosts the famous annual Sturgis Rally, became the most recent state to repeal its shoulder-level law.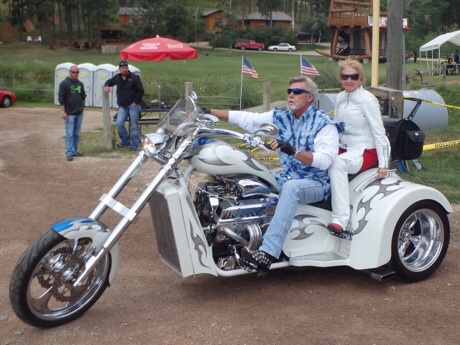 Whether ape hanger bars are safe or not is debatable.
We have ridden several motorcycles with "mini ape hangers" around shoulder level, such as the Harley-Davidson Street Bob, and a couple of custom choppers with bars set around eye height.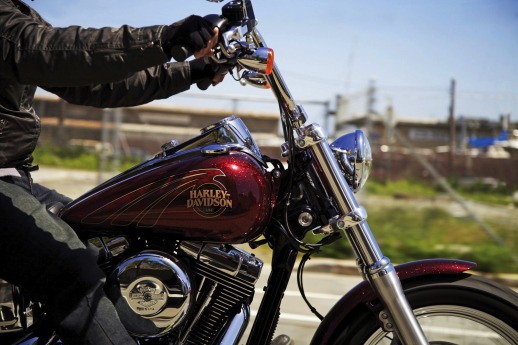 We found they are surprisingly good for urban slow-speed manoeuvring because you have close hand/eye co-ordination.
Ape hangers are also usually associated with raked-out forks that provide high-speed stability because it makes them "slower" to turn. However, it can also increase fork and handlebar flex which is not conducive to precision steering.
Anything above your heart level will also introduce some fatigue in your hands over long distances and you will often see riders drop their hands to get the blood pumping into their fingers again.
Perhaps there needs to be some flexibility in the laws, but still some upper limits to avoid ridiculous handlebar heights that might prove a danger to the rider and other road users.
What do you think? Show us photos of your ape hangers and why you like them. Leave your comments below.