Most motorcycle helmet manufacturers have now released retro designs over the past few years and now the Arai Rapide Neo joins the trend.
Arai is better known for its racing helmets, but the sports bike category is on the slide and the retro trend is continuing to rise, so it was only a matter of time before Arai joined in.
There is no word yet on when the 1980s-style Rapide Neo will come to Australia.
It will depend on when it receives Euro approval which is expected soon.
The helmet will be available in M (57-58), L (59-60), XL (61-62) sizes and we estimate it will cost around $800-$900.
What is a retro helmet?
A retro helmet is usually distinguished by its simplistic design, round shell, limited vents and lack of aero scoops and race graphics.
Rapide Neo follows this trend with a dome-shaped Special Fibre Laminate shell available in five solid colours only.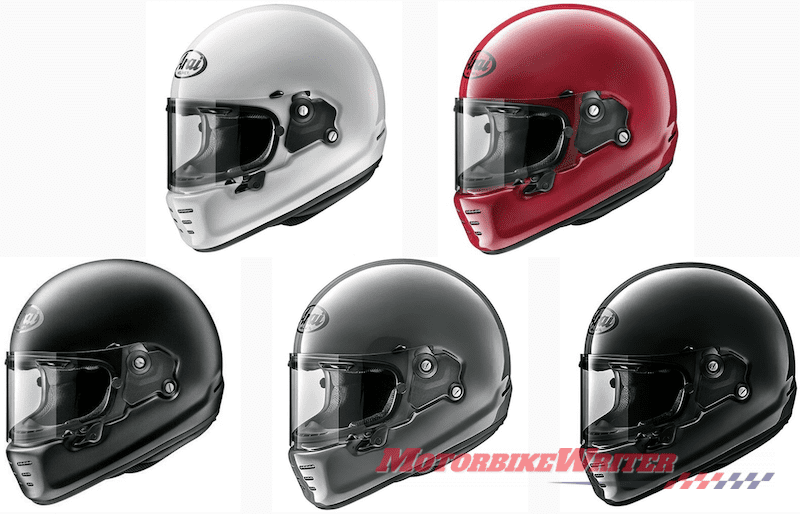 Most of the retro helmets we have tested have been low-tech as befitting the old-school design.
While they may have modern protection and materials such as antibacterial lining to "wick away" the sweat, etc, they do have a few design flaws.
A minimalistic retro helmet usually has visors that don't seal properly and little ventilation or at least no way to switch the ventilation on and off.
Arai Rapide
The Arai Rapide Neo may be a little more hi-tech than most other retro helmets.
For a start, it seems to have a better visor seal with a rubber gasket around the face aperture.
There is also a rather sophisticated hinge mechanism and doesn't have the typical Aria covers side covers which should make it a little quieter.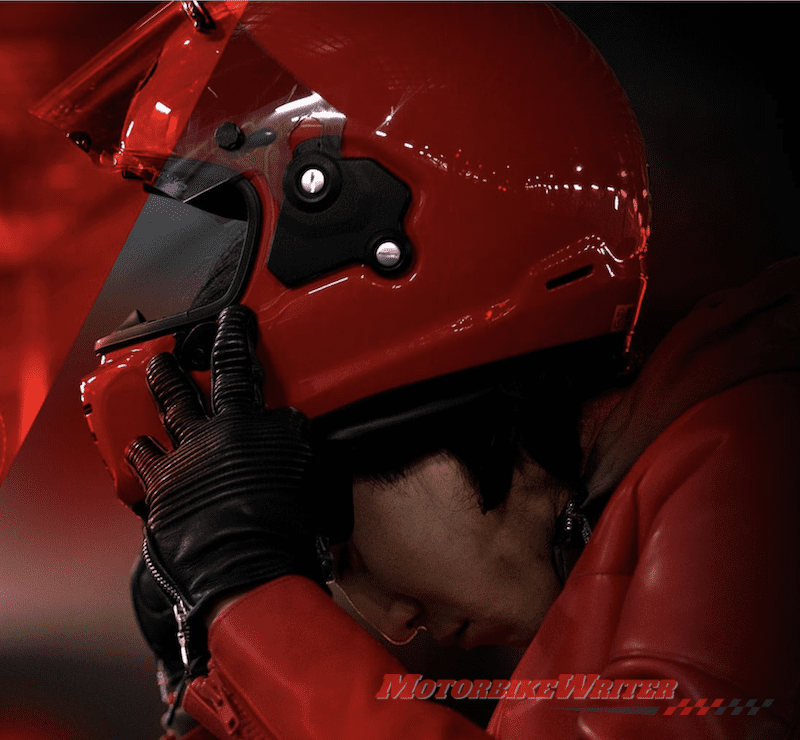 It also features a neat device to "crack" the visor open for more air.
Otherwise, ventilation is a bit hit and miss.
The big chin vents look like they would provide plenty of air and are adjustable, but the control is inside the chin bar which may be difficult to access.
To keep the dome design clean and simple there are no forehead vents.

While there are small vents in the visor, it looks like they will just squirt air straight into your eyes and dry them out. It should also increase noise levels.
The two very discrete slits at the rear three-quarters and rear neck vent are the exhaust outlets.
Being down low instead of at the top of the head, we would expect it would draw air down, rather than over your hair.
However, Arai says it has "Air Flora Ina" ventilation that channels air throughout the liner.
We will advise when they arrive in Australia.