More New Arai Helmets Is Never a Bad Thing
We like to think of ourselves as well-educated motorcyclists here at Web Bike World, and part of that is keeping up on the latest gear from major manufacturers. That's why I got pretty pumped when Arai's announcement of some new models and graphics landed in my inbox.
There are five updates you should know about in total, and I'll give them each a little bit closer look in the sections below.
Honda XD-4 Africa Twin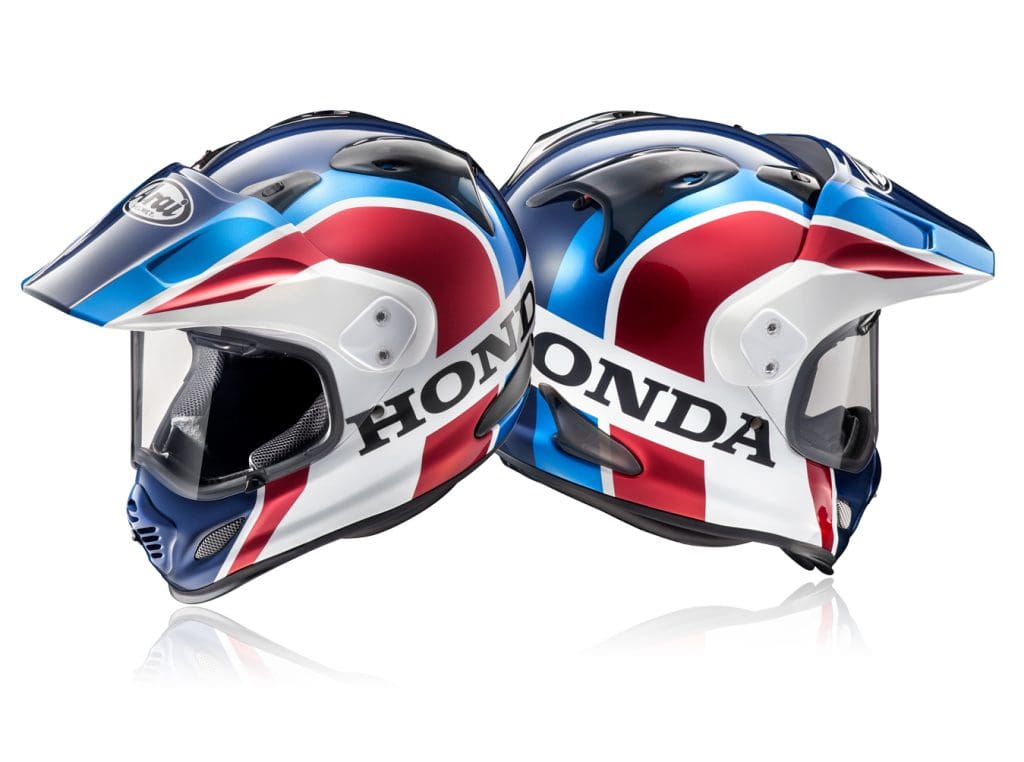 The new XD-4 is an updated version of the well-loved XD-3. It offers three unique configurations allowing you to make the helmet work for whatever riding style you're currently doing. Now, with this Honda African Twin graphic, the helmet is ready to protect any Honda rider. 
Corsair-X Isle of Man Limited Edition Graphic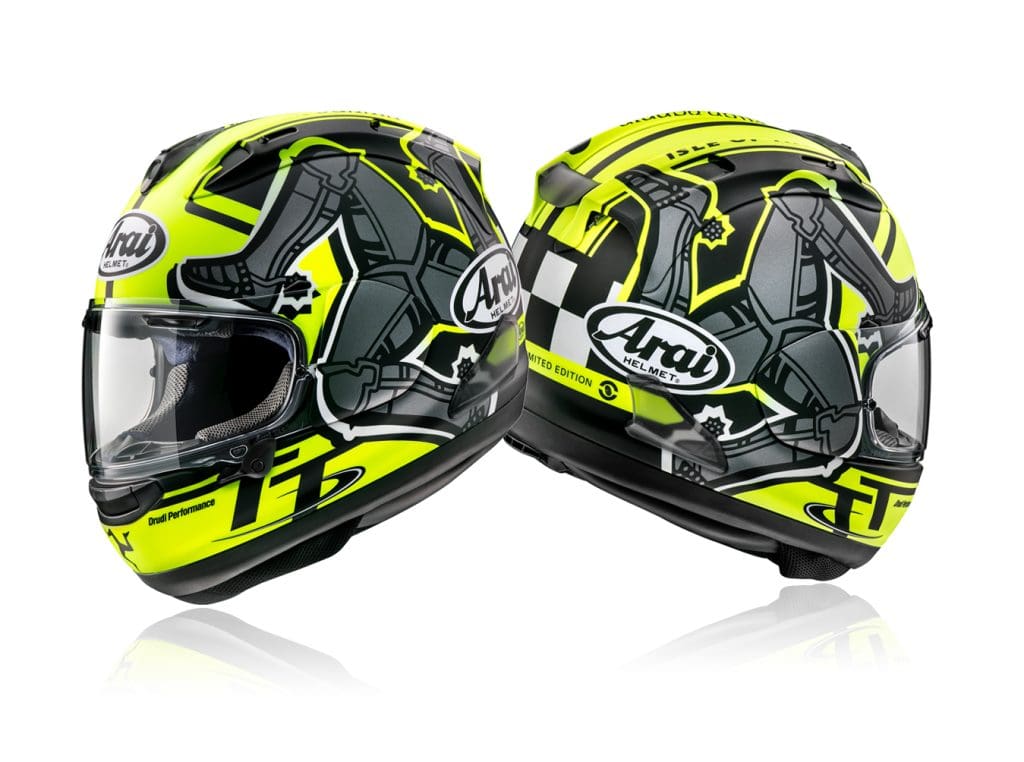 Next up, we have the unique Corsair-X Isle of Man Limited Edition graphic that pays homage to one of the most iconic motorcycle races in the world. The Isle of Man TT's logo features on the side of the helmet and the rest of the graphic is race-inspired. Paired with the venerable Corsair-X, you have a formidable and stylish helmet.
RAM-X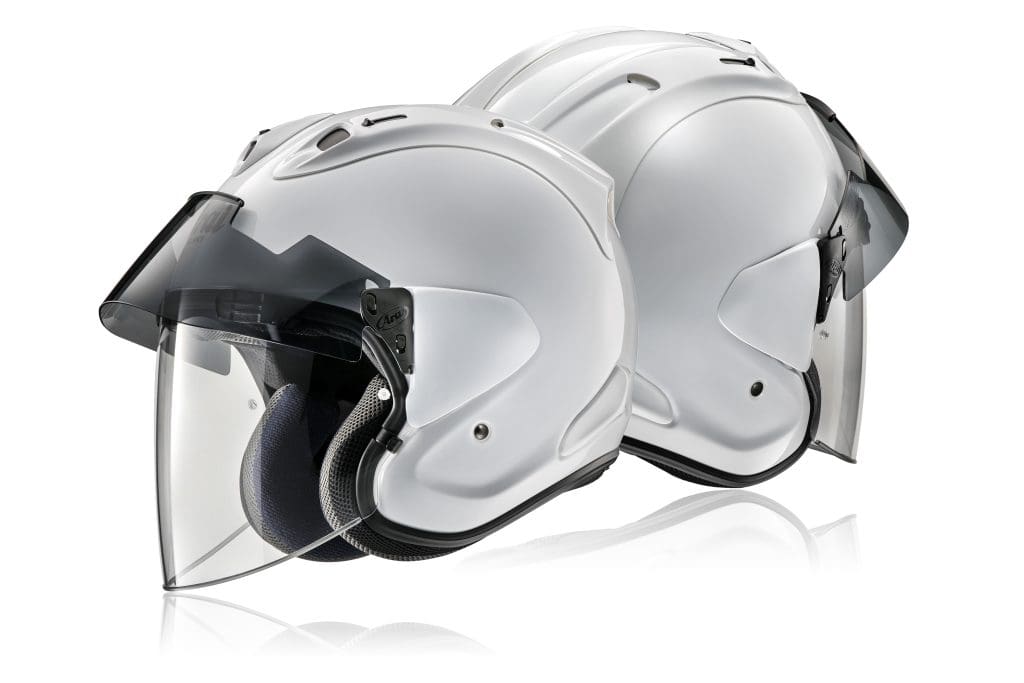 The all-new RAM-X helmet is an open face helmet offering from Arai. The unique aerodynamic design comes with some of Arai's best features such as the Pro Shield, Pinlock-ready face shield, and the new VAS-Z shield system. The helmet benefits from multiple vents, a lightweight construction, and the Pro Shade System.
Signet-X Dyno Graphic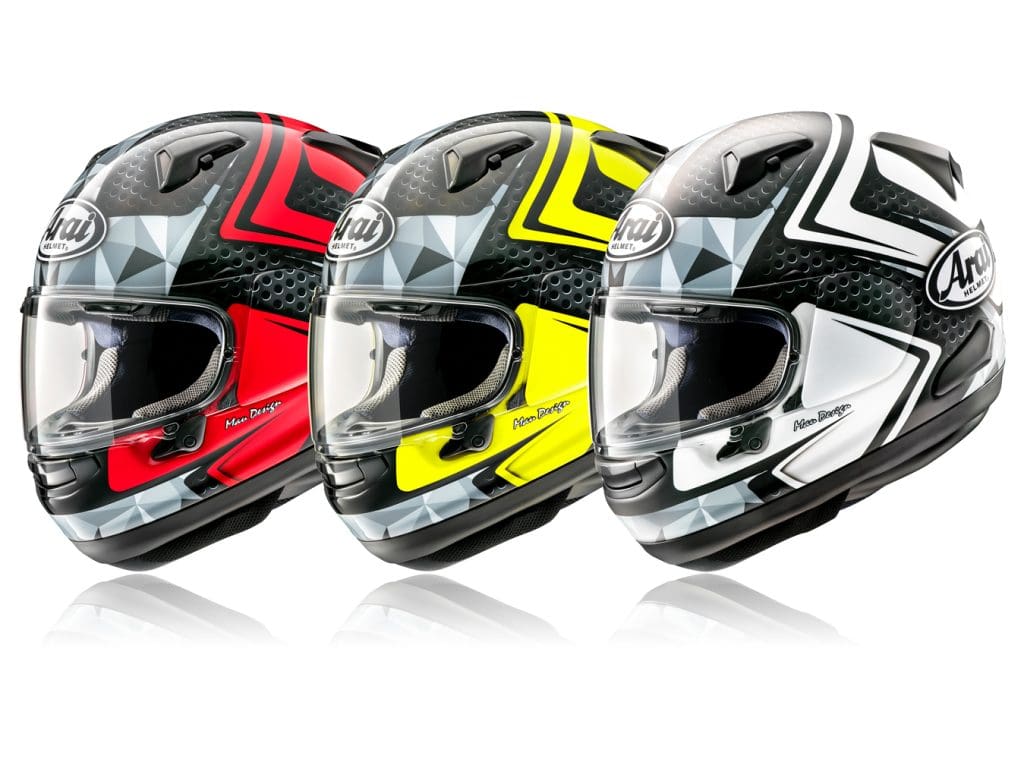 The Dyno graphic is next for the Signet-X. This racy-looking helmet graphic is available in three colors as you can see above and keeps the top-quality Signet-X helmet looking modern and ready for action. The unique graphic gives the helmet some visual dimension that a solid color and the other graphics can't.
DT-X Suzuki Ecstar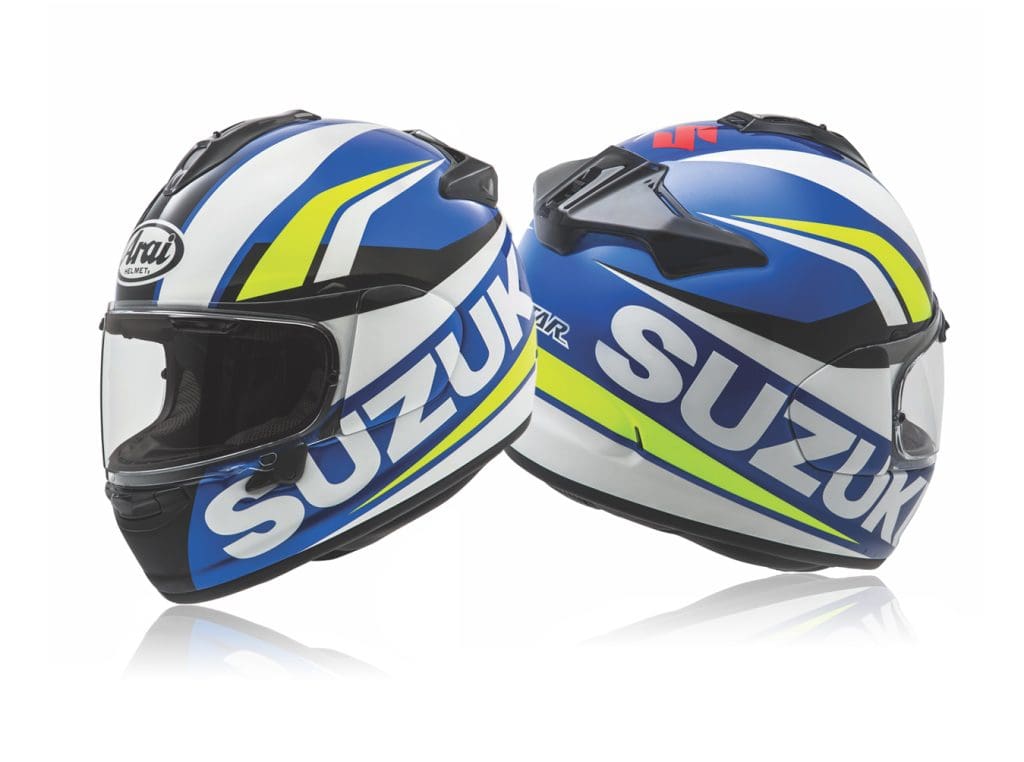 Last but not least, we have the DT-X Suzuki Ecstar, this graphic is a must-have for anyone with a Suzuki motorcycle. Especially if the color scheme matches or comes close to matching your bike. The DT-X might be considered an entry level helmet by Arai, but it's still a top-quality lid, and now it gets a graphic that really lets it stand out.
All of these helmets add something special to Arai's lineup. I'm personally interested in the new RAM-X. I don't wear open-face helmets often, but that's one I wouldn't mind testing out.