As the season starts to warm up, riders across the country are prepping for their fun time on two wheels – and now, fans looking to attend Aprilia's Racers Days will have full access to the schedule of to-do's. 
As in previous years, 2023's Racers Days will include Aprilia's newer models for test rides; in this case, the RSV4, Tuono V4, RS 660 and Tuono 660 models. Reps from Pirelli, Dainese, and AGV will be present for the ultimate, tailored dress-down, prodiving every attendee the option to customize their leathers.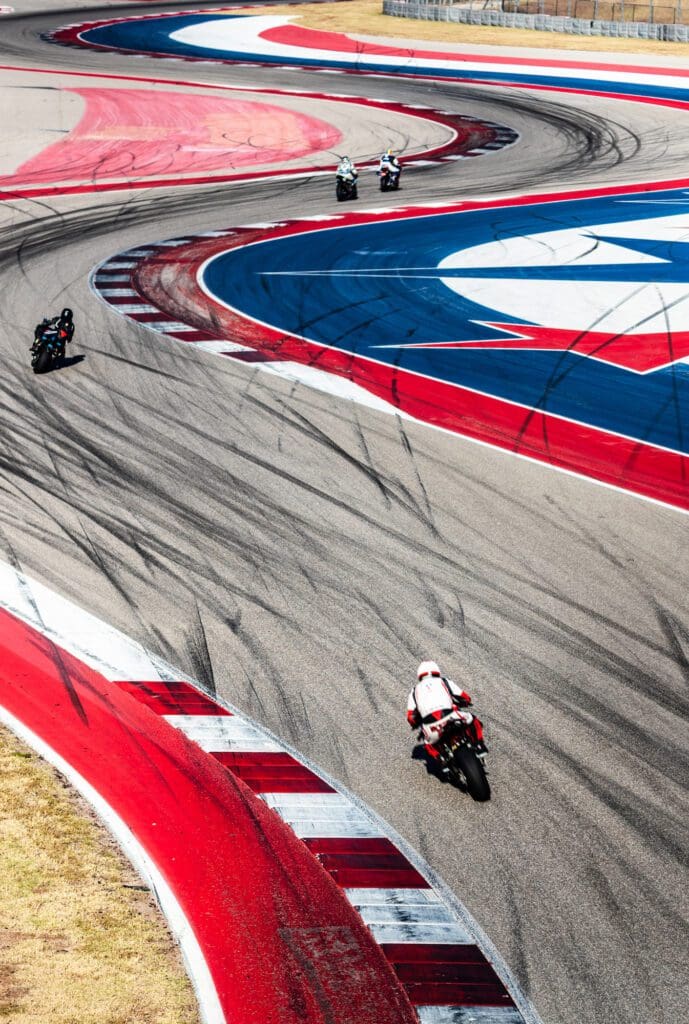 On top of all this, we're told that "an immersive Aprilia Racing School experience will also be available at select rounds," with coaching up for grabs at all stages of scoot. 
"For 2023 Aprilia Racers Days, Beginner 'C' group riders will be limited to 660cc demos only and will not be permitted to ride any 1100cc motorcycles offered," adds Aprilia's website.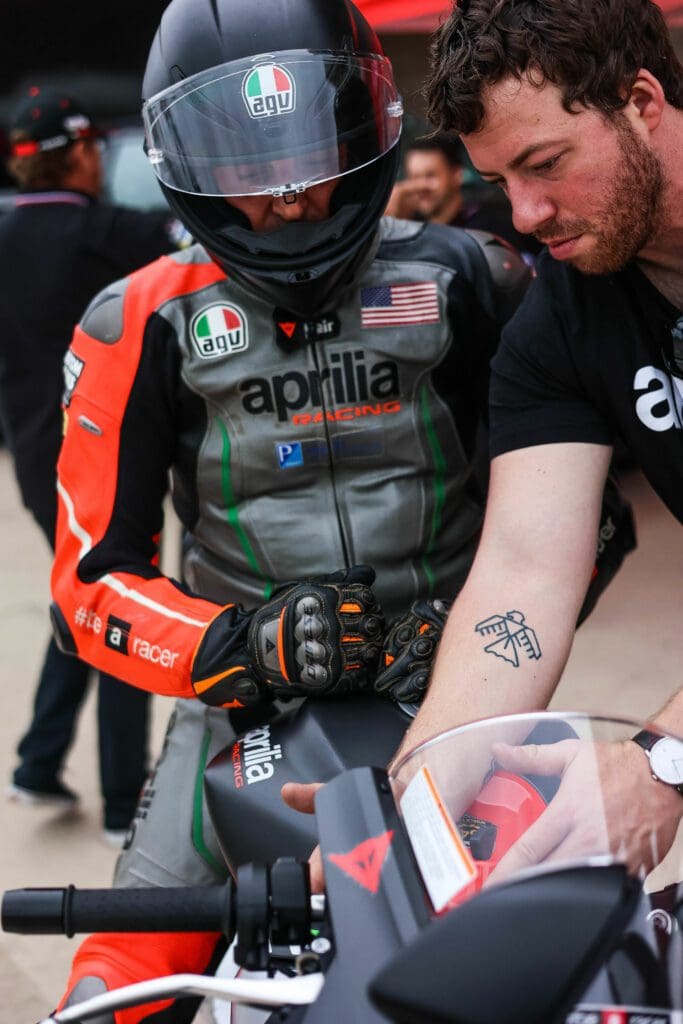 "Customers in the Advanced 'A' or Intermediate 'B' group will be permitted to demo any models offered in the Aprilia demo fleet."
"Students riding all marques are welcome to participate and will receive guidance and tips to help develop safer, more capable, and faster riders on track."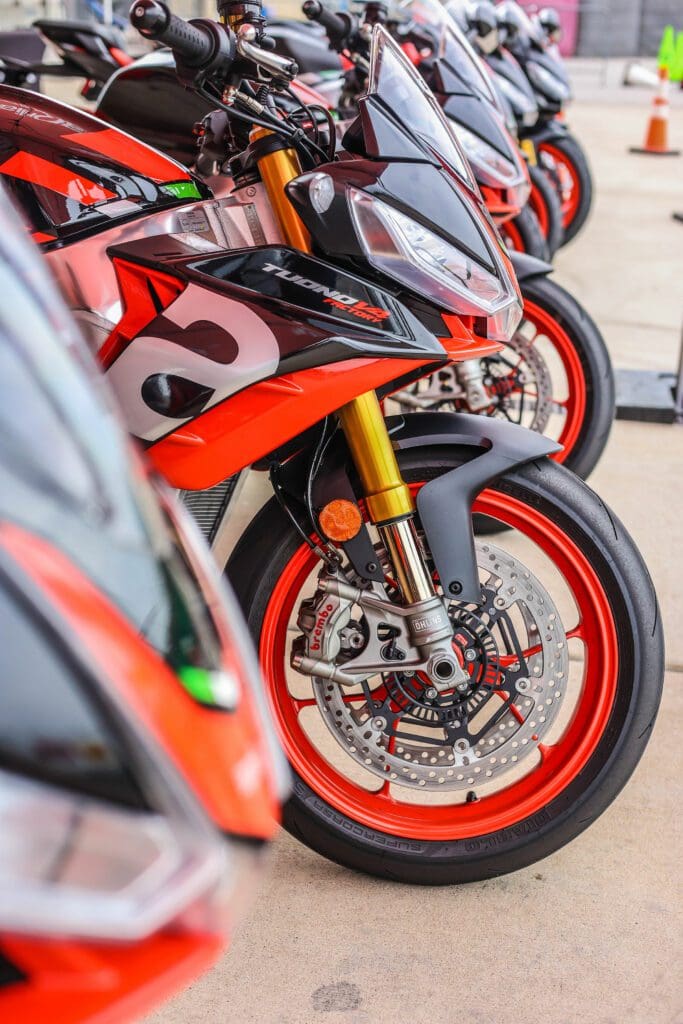 Here's the schedule for 2023's Aprilia Racers Days:
COTA | Austin, TX | APR 17TH
Road Atlanta | Braselton, GA | APR 24TH
PITT Race | Wampum, PA | MAY 8TH
Autobahn Country Club | Joliet, IL | JUN 12TH
Ridge Motorsports Park | Shelton, WA | JUN 26TH
Weathertech Laguna Seca | Salinas, CA | JUL 17TH
Shannonville Motorsports Park | Ontario, CAN | SEP 18TH
New Jersey Motorsports Park | Milleville, NJ | SEP 25TH
Keep in mind – if you're looking to head over to Racers Days, you can't come empty-handed; bring your own gear and bike, and don't be late!
*Media sourced from the relevant press release and Aprilia's website*