Smaller, Smaller!
With the new Aprilia RS660 being such a huge success for the brand, sources state Piaggio is currently in the talks of bringing the market a lineup of 350-400cc Aprilia branded motorcycles. 
Prior to the RS660, the Aprilia lineup started at the RS125 and immediately jumped to the RSV4 when it came to full fairing motorcycles. Of course, the brand had a few 800-900cc options sprinkled in with the addition of the Shiver and Dorsoduro; but neither of those motorcycles resembled a 'sportbike'.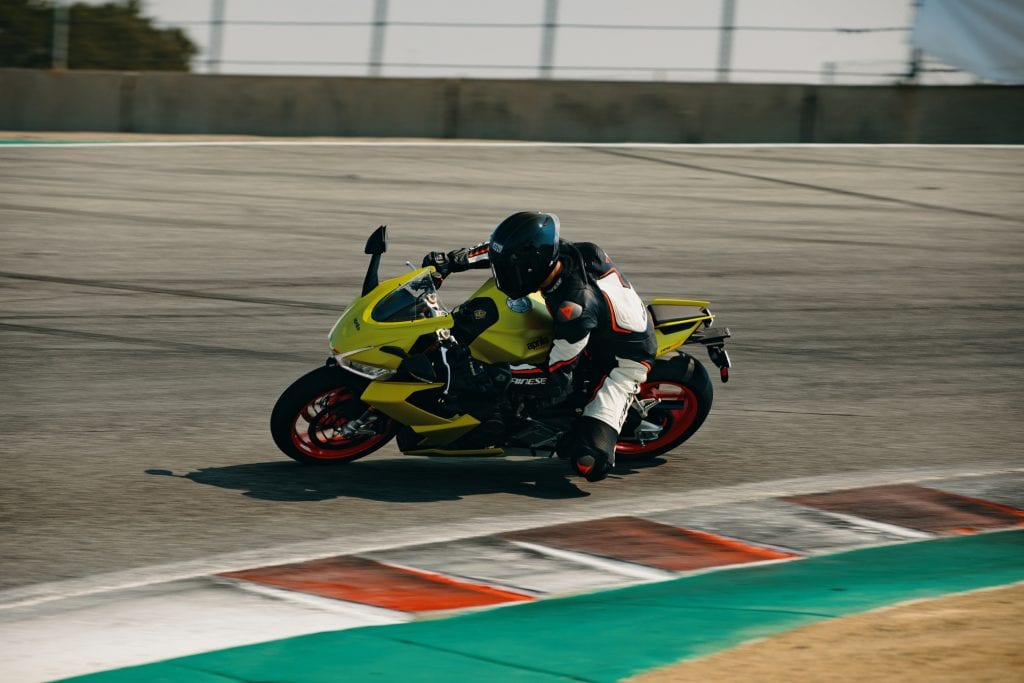 Then came the RS660 that finally bridged the 1000cc gap between the 1200cc RSV4 and the 125cc RS125. New riders need as many options as possible though as many motorcyclists aren't comfortable with taking their first few rides on an expensive 660cc motorcycle. The 125 is far too small, so what am I supposed to buy?
This is the segment of the market Aprilia plans on conquering next. The 350-400cc market is needing some Aprilia love and the brand has 100% confirmed that an RS400 and Tuono 400 are currently on their way down the production and development pipes. 
There's no way to tell at this point which global markets Aprilia is aiming these models for; whether it be India, UK, or NA. With Honda's new H'ness CB350 and Royal Enfield's Meteor 350 seeing record sales in India however, odds are pretty strong for India to be getting some of these bikes.