Motorcycle businesses in Queensland are losing $5m a week in trade as the government's crackdown on bikies places up to 10,000 jobs at risk.
According to Australian Motorcycle Business Chamber founder Travis Windsor, there are 1500 motorcycle-related businesses in Queensland that turn over $1 billion a year and employ more than 10,000 people.
"Since the introduction of the laws, there has been a 30% or more reduction in turnover and jobs have been lost," says Travis who is one of the key speakers at Sunday's Freedom Ride protest at Parliament House.
READ ABOUT THE HISTORIC EVENT HERE
"That means the industry, our industry, is losing at least $5 million each week.
"On top of this are the other businesses affected, tourism, hospitality, tattoo shops and it goes on.
"These businesses are suffering, people are being laid off. People's homes are at risk."
One of those businesses suffering a downturn in trade as recreational motorcycle riders park up their bikes for fear of being mistaken by police as bikies and harassed is Shark Leathers of the Gold Coast.
Owner of Shark Leathers John Kuhne says their trade is down by up to 40%.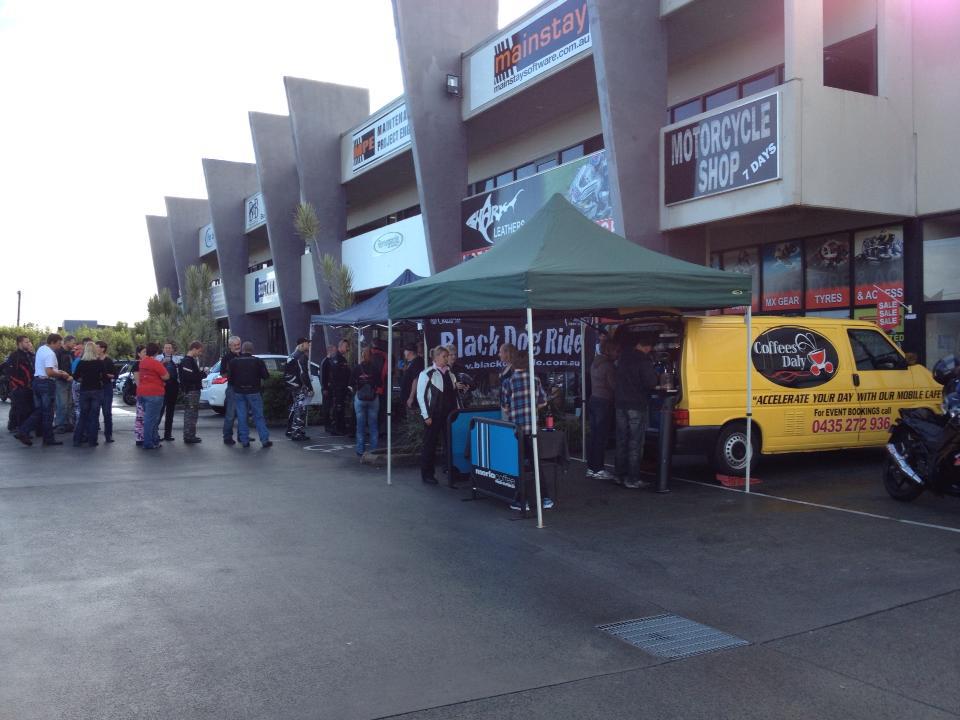 "Usually this time of the year is our busiest time," he says.
"We're doing a sale on Saturday just to try to get some revenue going again and we're diversifying buying and selling cars to keep the cash flow going.
"We have seven staff. One of them is a casual and we're hoping to keep them all on."
Travis says that instead of whinging about the problem created by the anti-bikie laws, the Chamber will offer free professional assistance to businesses that have become collateral damage in the government's war on bikies.
"We have assembled a team of business experts, including mentors, accountants, marketing, and more," he says.
"We are all bikers and we will help any business in the motorcycle industry or any business owned by a motorcyclist, all for free.
"That's no charge to access dudes that normally charge hundreds of dollars per hour."
Travis urged riders to attend Sunday's rally, but also to get on their bikes and ride and continue to spend money at motorcycle businesses such as Shark Leathers and visit biker friendly cafes, hotels and towns.