Motorcycles hitting kangaroos and other native fauna and livestock should be noted as a separate crash cause in road toll statistics, according to a motorcycle campaigner.
Independent Riders' Group spokesman Damien Codognotto points out that "animal strikes"  are "seriously under-reported road hazards".
"Last week a couple died hitting a tree after avoiding a kangaroo," he says. "The animal was not struck so the crash will probably be reported as 'Lost control. Ran off road'.
"This is how unreliable crash data gets into our system."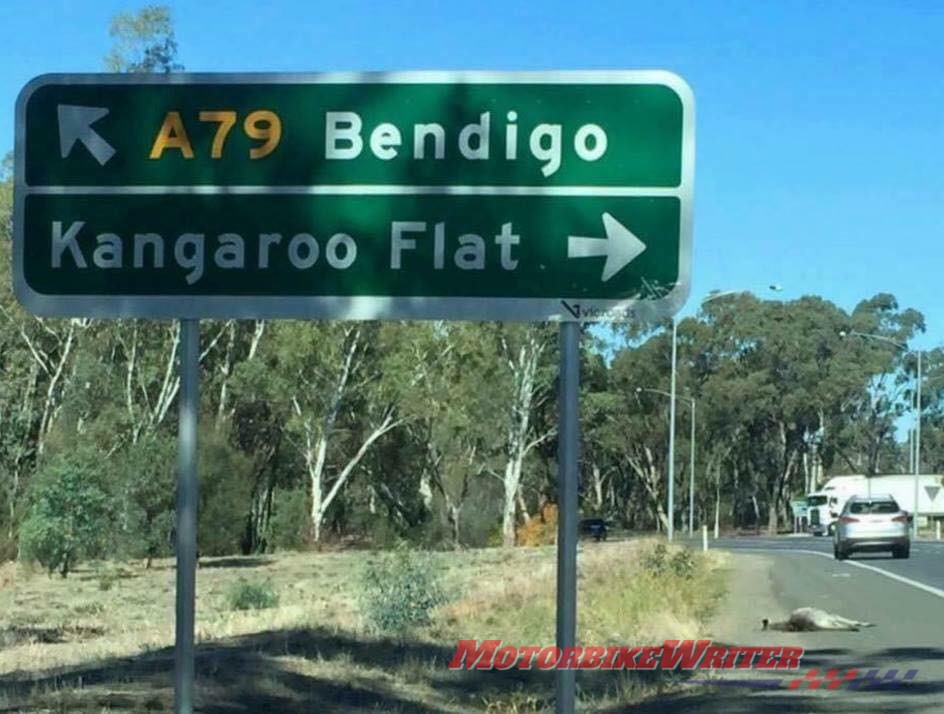 VicRoads says "animal strikes account for fewer than 1% of serious injury and fatal crashes" each year.
However, an AAMI survey of 20,000 claims in 2015 indicated animal strikes are a very serious problem in terms of safety and the economy. 
Nine out of every 10 animal strikes involves a kangaroo, which confirms its disdain among the motorcycle community.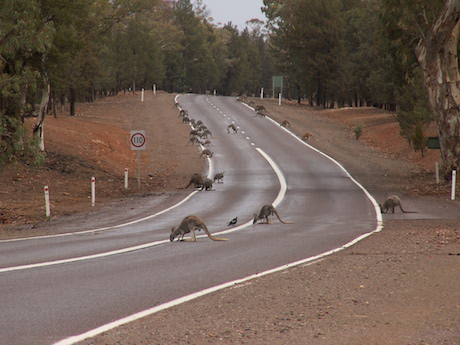 Damien says the differences between VicRoads and AAMI statistics highlight the lack of reliable crash data that forms the basis of road safety campaigns and policing.
HOW TO AVOID BECOMING ROADKILL STATISTICS
He also points out that poor road maintenance is another significant cause of crashes not always picked up in crash data collected by police.
"Money wasted on duplicated, unnecessary and often confusing signs and dangerous, costly posts and distracting 'freeway art' would be better spent on filling pot holes, fixing edges, repairing bridges and clearing road debris, particularly in country Victoria," he says.
What do you think? Leave your comments below.