If there is no room in your luggage or under your seat for a toolkit, you can still rely on this handy Andy Tool from Andy Strapz.
This multi-tool is 18 tools in one small stainless-steel device that slips inside a handy pouch that you can attach to your belt, slip in your backpack or under the seat.
Australian motorcycle accessories and luggage experts Andy Strapz have some clever and useful gear for motorcycle travel and this magic little combination Andy Tool is no exception.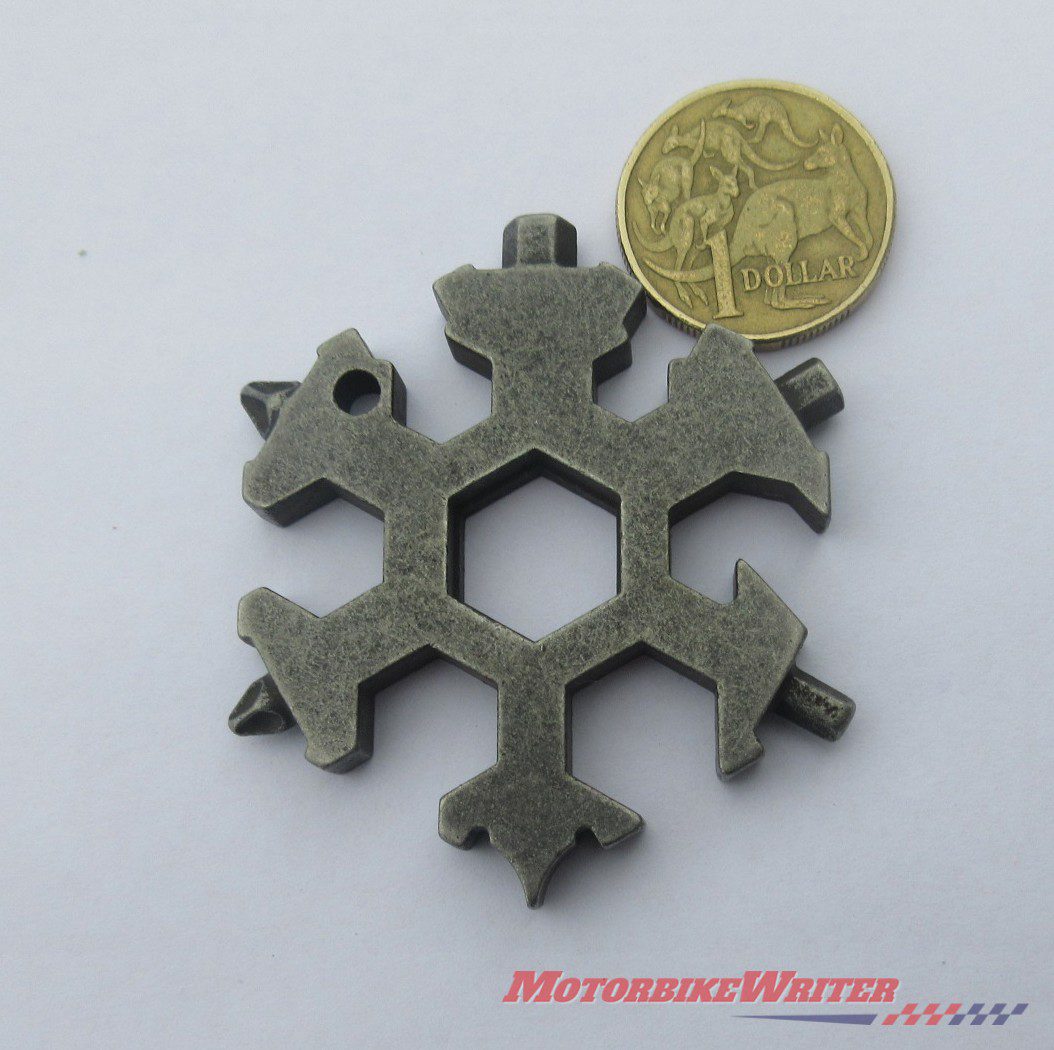 It is made of #420 Stainless with 48HRC hardness and includes the following features:
Flat Screwdriver

#2 and #3 Phillips Screwdriver

Bottle Opener

Box cutter

5, 6, 7, 8, 10, 12, 13 and 14mm end spanner

4, 5, and 6mm Allen key

1/4- and 7/16-inch end spanner

The Chinese-made tool costs just $18 with free untracked postage and comes with a pouch and a five-year warranty.
"It won't rebuild a basket case resto but it might just get you out of trouble," Andy says.
"Tightening a loose screw or bolt is often left because pulling out the tool roll can be a pain."
This handy Andy Tool may be the easiest alternative!