Arguably the most popular TV show about motorcycles, American Chopper, is returning to the Discovery Channel in May 2018.
The show that featured Paul Teutul Snr and Paul Jnr building custom choppers at Orange Country Choppers started in 2002.
It ran for 10 years with audiences peaking at 3.4 million per episode.
It was cancelled in 2010 after 223 episodes and then restarted as American Chopper: Senior Vs Junior for two years.
After a dramatic falling out between Paul Snr and Jnr and a ratings flop the show was finally terminated.
It was the Discovery Channel's most popular series and pioneered that horrific reality TV genre "docusoap" that we can blame for the rise of the Kardashians and other gut-wrenching shows.
After the series ended, Paul Jnr started his own company, Paul Jnr Designs, and Paul Snr made a solo comeback of sorts with the TV show Orange Country Choppers.
New American Chopper series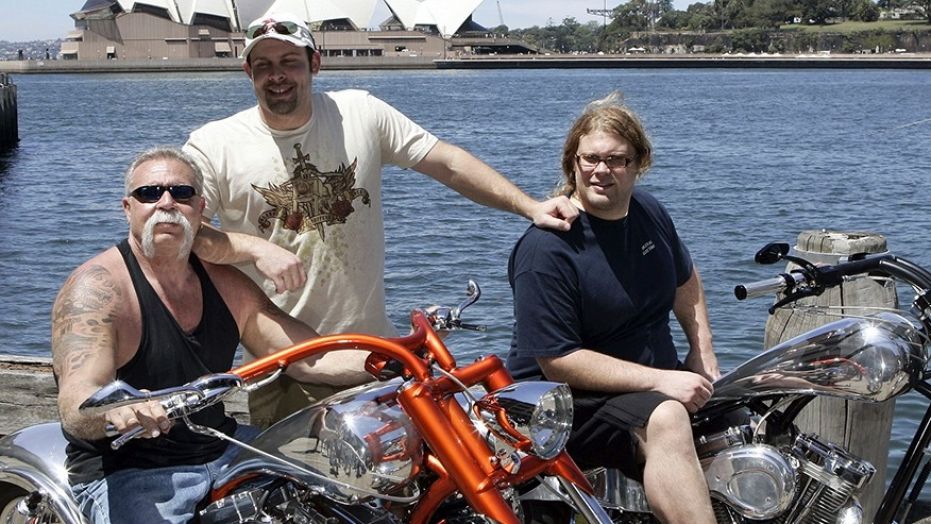 Now the feuding Teutuls are both back for the new series. There is no mention of whether younger son Mikey is also involved.
The Discovery Channel says the series will begin screening from May 2018 and Discovery Channel Australia says it will be here in late 2018.
It features A-list celebrities, world famous athletes and Forbes 100 businesses as clients.
It remains to be seen if the show is a success or if the world has moved on from their arcane chopper creations.
We can't picture them tapping into the current hipster trend with man buns and waxed beards.
However, it seems OCC has been modernised a little, according to the channel's media blurb.
"Paul Sr. has revamped Orange County Choppers – turning it into a complex with a shop, café, bowling alley, restaurant and of course, the showroom – but all that didn't come without a hefty price tag and he is feeling the burden of a high overhead and a lack of foot traffic.
Meanwhile, Paul Jr. has also felt the sting of a rough economy – with his business built solely on high-dollar custom-builds and commissions becoming tougher to come by, Paul Jr. stresses about the long-term stability of his own shop, Paul Jr. Designs, especially now that he has his own family."