This past weekend, 19-year-old Alex Dumas made history when he became the youngest champion in the Pro Superbike class of the Canadian Superbike Championship (CSBK) with a clean sweep at Calabogie Motorsports Park.
The youngster, racing for the Liqui Moly MPG/FAST School Suzuki team, only needed a top-four finish to clinch the title after finishing on the top spot on Race 1 of the weekend. However, he left nothing to chance and sealed it with back-to-back wins to become the first-ever rookie champion in the class' history.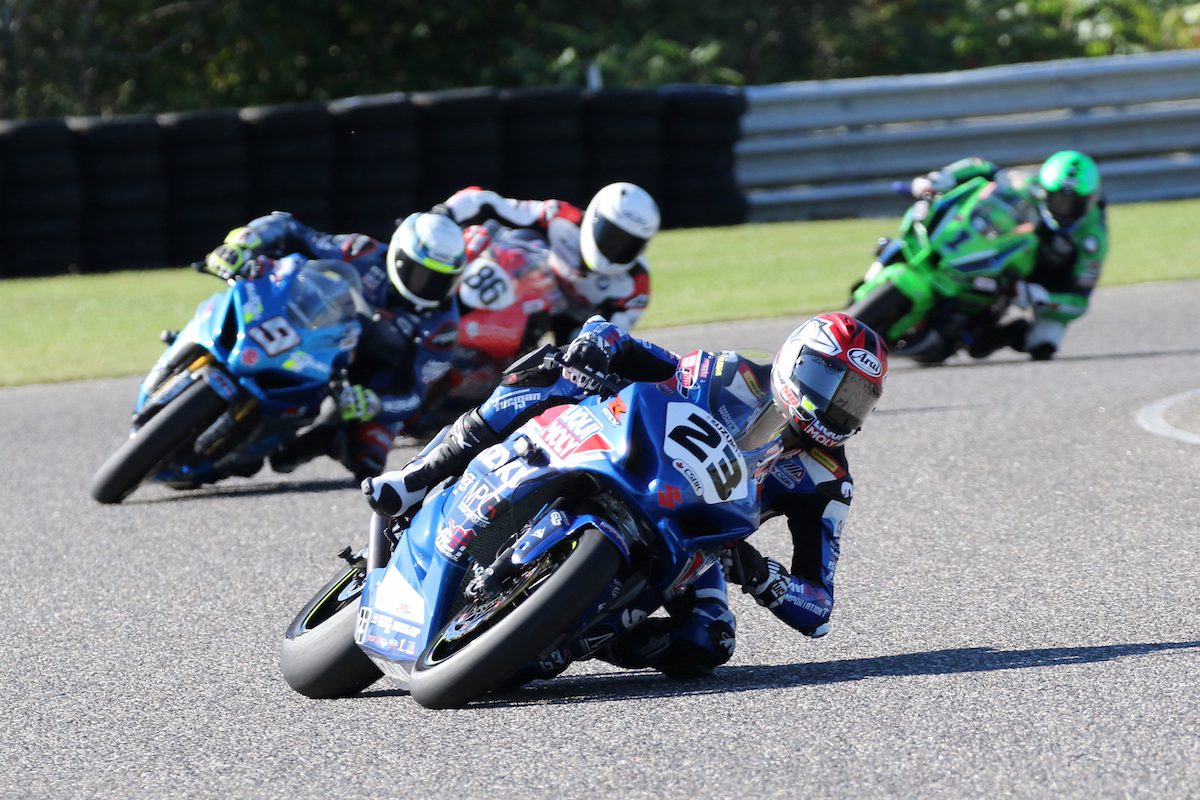 Race 2 saw its fair share of drama after title-contender Ben Young grabbed the holeshot and began to build a gap. However, a red flag forced a restart, where Dumas got the better start and held onto his lead until the finish line.
"It was an awesome day and another awesome weekend to end the year. To clinch it with a pole and two wins, it feels amazing," Dumas said. "I have to give a huge thanks to Suzuki and my team for putting this year together. Everyone was such a good help, and I couldn't do it without them."
After a very successful debut season at CSBK, there's speculation as to whether he'll make a return to MotoAmerica, where he enjoyed a pretty good season in 2020. Roadracing World reports that he placed 6th in the Stock 1000 Championship (with 3 podium finishes), despite missing 4 of 12 races due to injury. That said, Dumas seems quite content with where he is and may choose to defend his title in his home country.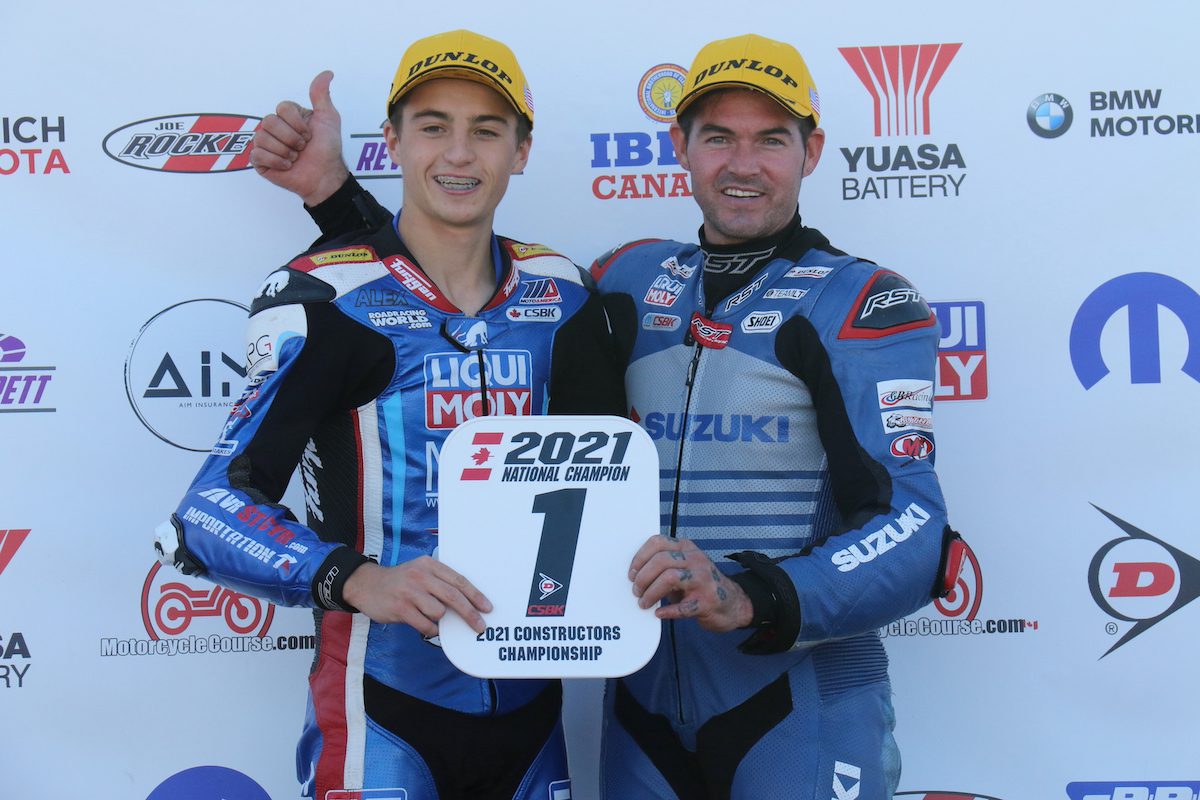 "I would really, really love to do it all again next year. Personally, I would like to be back, but I'm not thinking too much about it now.", he said.
Ben Young was denied his second career Superbike title but was his typical optimistic self on the podium and turned his focus to claiming the title in 2022. 
"I gave it everything, but Alex just rode so well all year," Young admitted. "I was able to fight back after the tough start and fix a few of the issues we had, but in the end, it wasn't meant to be. But we'll be back to fight again next year."
Dumas and his team also took home the Team of the Year Award, another testament to a very successful debut season in 2021.