BMW has eased the minds of many riders with their announcement today that from February 1, BMW genuine Akrapovic silencers fitted with a homologation label are legal for road use in Australia.
Riders are largely in the dark about whether their aftermarket exhaust is legal or not, mainly because of confusion about the legislation. Guy Stanford (Australian Motorcycle Council delegate and guru of technical motorcycle legislation) says riders can be confused because there are two noise regulations.
Bikes produced before 2005 have one single exhaust noise output – 94dB, but under the new rule, ADR 83/00, bikes made since 2005 are tested for both stationary noise and drive-by noise. Since the drive-by test includes road noise, engine clatter, chain rattle etc, quieter bikes (such as fully-faired models) can actually have a louder stationary noise exhaust level and still be compliant. So the stationary noise level of a muffler is no indication of compliance for your motorcycle. You need to know whether it is approved for use with your specific model.
Visit the Road Vehicle Certification System website and check your make and model of bike and muffler to see if it is a legal combination.
Guy has made a submission to the Department of Transport and Regional Services to have the matter simplified and standardised across all states. He says that while there is confusion and differences between states, police will "exploit these differences to piss riders about". "We want to get this whole affair sorted out," he says.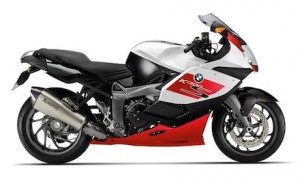 Meanwhile, BMW Motorrad Australia has obviously gone to the effort of having its model range approved for fitting various Akropovic mufflers. In their release today, BMW Motorrad says they are "excited" about the announcement. Riders will be just as excited.
The lightweight, performance Akrapovic mufflers come in titanium, carbon fibre and stainless steel and are available for most current BMW models as well as many other motorcycle brands. However, you should check compliance for your motorcycle model.