Our American Flat Track (AFT) has successfully renewed a multi-year partnership with Progressive Insurance®, making the dreams of multiple elite teams and dirt-loving athletes a reality.
Since the founding of AFT in 1954 by the American Motorcyclist Association (AMA), AFT has been adding specs to the record archives, with icons like Indian Wrecking Crew's original Bill Tuman/Bobby Hill/Ernie Beckman (1950s), Gary Nixon/Dick Mann (1960s), and Kenny Roberts/Eddie Lawson/Wayne Rainey (1970s) leaving a lasting impression (via AFT).
Today, a new generation sets foot on the unpacked oval circuit, backing the brilliance of the racers who came before them; we at wBW salute the 2023 crews, and congratulate AFT on her continued partnership with Progressive Insurance®, who's been in full support of our dirt lovers since the unprecedented lockdowns of 2020.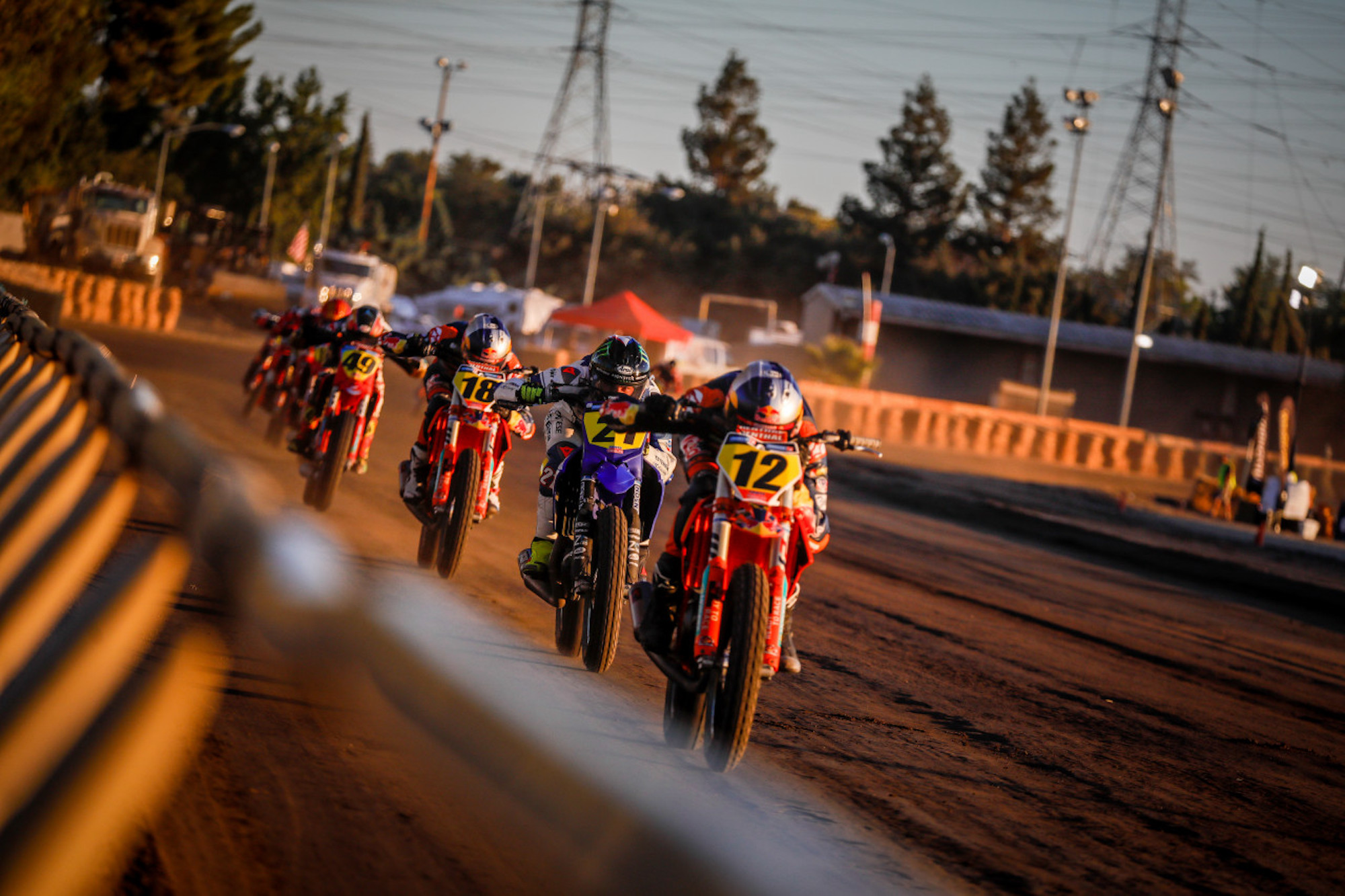 "Progressive has played an integral role in accelerating American Flat Track's growth over the last few years, and we truly appreciate their continued partnership," states Gene Crouch, the CEO of AMA Pro Racing in a press release issued from American Flat Track. 
"It's great to work with a brand that shares the same values that we have… we're excited to kick off the next chapter of our partnership and [work] together with Progressive to make our races and the stars of the sport as memorable as the stars of Progressive's ad campaigns."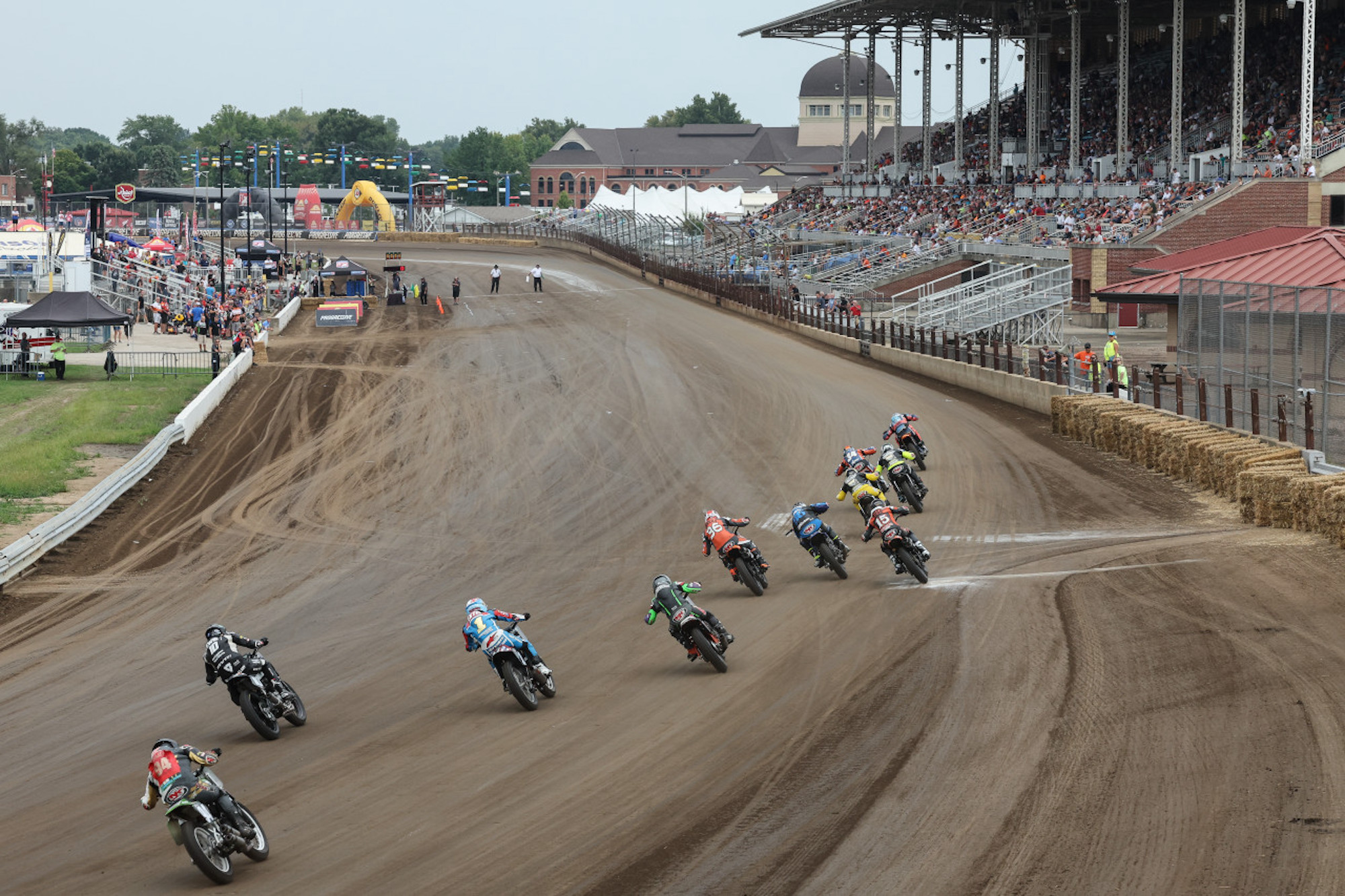 Here's the Schedule for 2023's Progressive AFT:
March 9th: DAYTONA Short Track I Double Header
Daytona International Speedway – Daytona Beach, FL
March 10th: DAYTONA Short Track II Double Header
Daytona International Speedway – Daytona Beach, FL
March 25th: Yamaha Senoia Short Track
Senoia Raceway – Senoia, GA
April 1: Arizona Super TT
Wild Horse Pass Motorsports Park – Chandler, AZ
April 22nd: Mission Dallas Half-Mile
Devil's Bowl Speedway – Mesquite, TX
May 6th: Ventura Short Track
Ventura Raceway – Ventura, CA
May 13th: Sacramento Mile
Cal Expo – Sacramento, CA
The Red Mile – Lexington, KY
DuQuoin State Fairgrounds – Du Quoin, IL
June 24th: Lima Half-Mile
Allen County Fairgrounds – Lima, OH 
July 1st: West Virginia Half-Mile
West Virginia Motor Speedway – Mineral Wells, WV 
July 8th: Orange County Half-Mile
Orange County Fair Speedway – Middletown, NY 
July 22nd: Bridgeport Half-Mile
Bridgeport Speedway – Swedesboro, NJ 
Peoria Motorcycle Club – Peoria, IL 
August 6th: Buffalo Chip TT
Buffalo Chip – Sturgis, SD
August 12th: Castle Rock TT
Castle Rock Race Park – Castle Rock, WA 
September 2nd: Springfield Mile I Double Header
Illinois State Fairgrounds – Springfield, IL 
September 3rd: Springfield Mile II Double Header
Illinois State Fairgrounds – Springfield, IL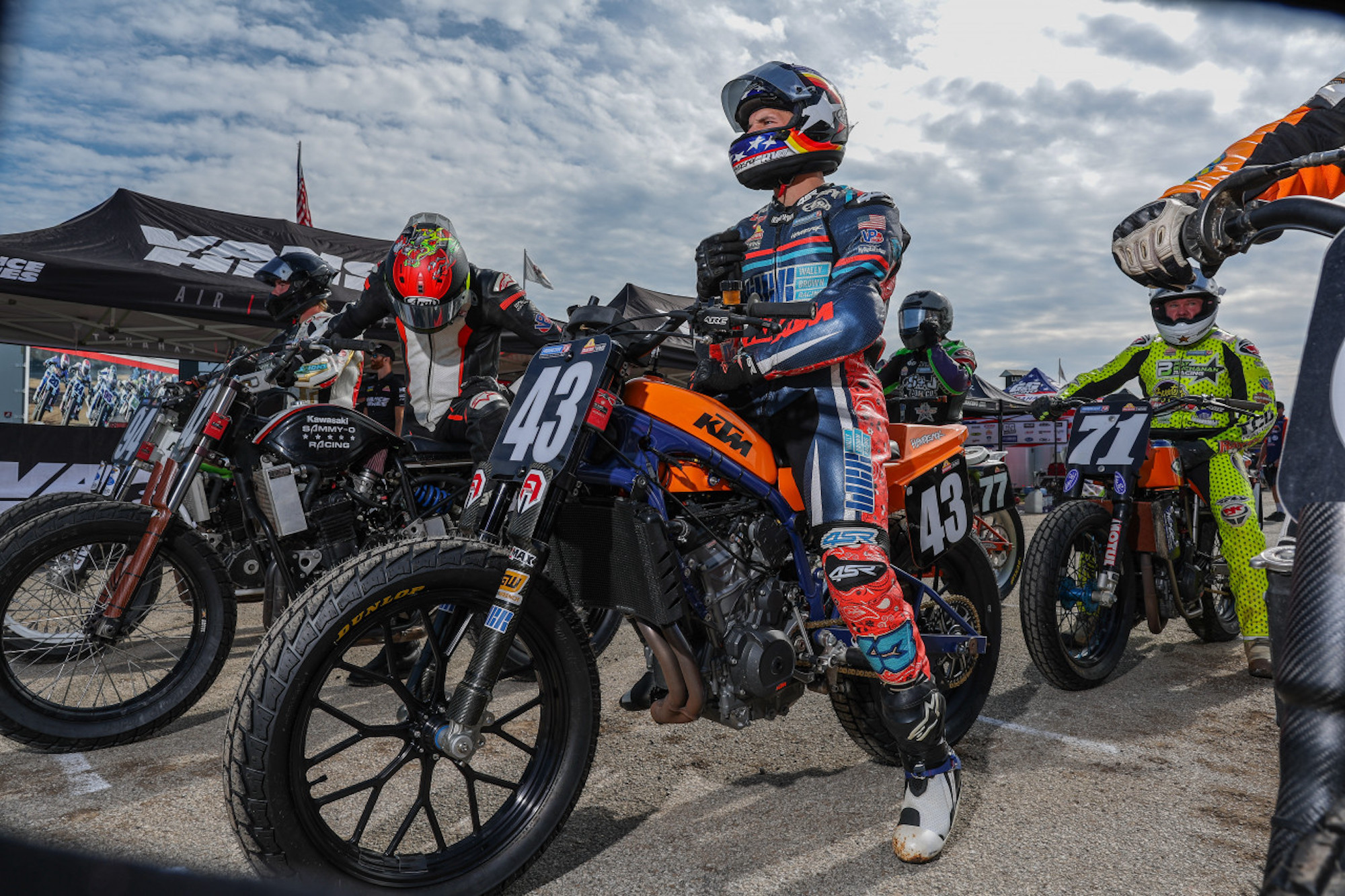 "We are thrilled to continue our support in growing this sport by serving as the title sponsor of American Flat Track," contributes Todd Matthews, Progressive's Acquisition Specialist. 
"As the No.1 motorcycle insurer, we recognize the passion, enthusiasm, and commitment riders possess, and we are excited to see what's in store in the seasons ahead."