On June 11th this year I will set out from Dawson City, Yukon on a 1000 mile motorcycle adventure.
There is so much to look forward to seeing and experiencing on this trip. I've been meticulously planning it for months now and travelling in this part of the world at this particular time is going to be a unique experience.
The planned route will take me north across the Canadian tundra to a remote hamlet of 900 people living on the coast of the Arctic Ocean called Tuktoyaktuk.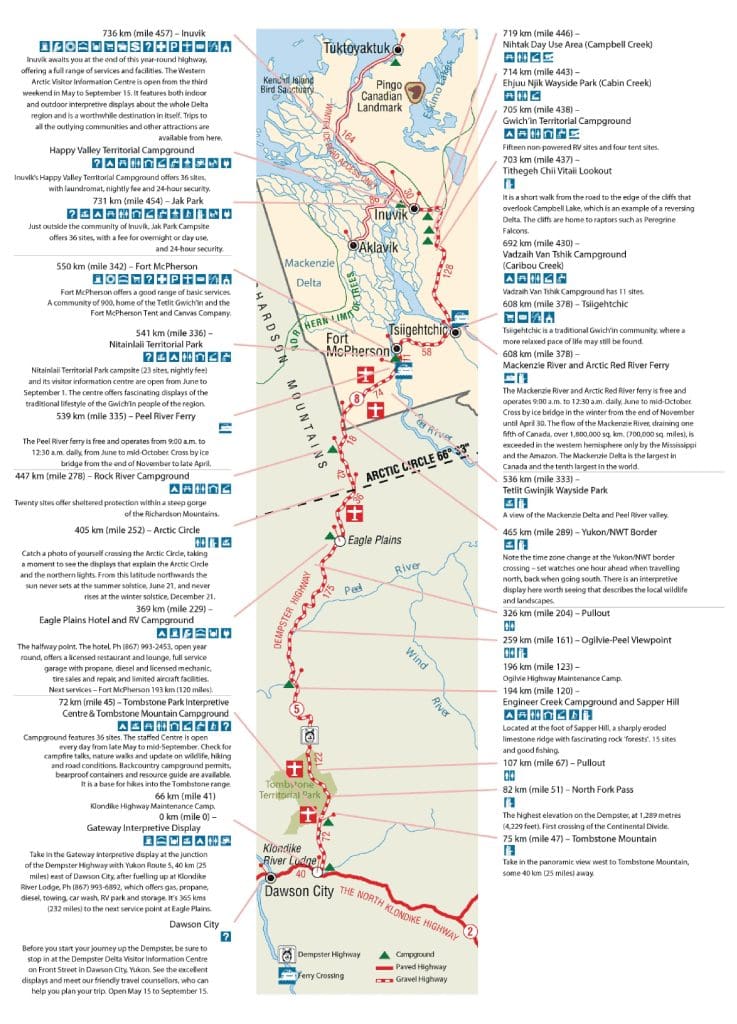 Tuck – Tahhh… What Now?
It's a mouthful to say correctly – "Tuhk – TOYuhk – Tuhk". That's the way it's pronounced in the indigenous Inuvialuit people's language who live in this wild and beautiful land. The truth is that most everyone shortens it to "Tuk" to save time. Correct Pronunciation of Tuktoyaktuk.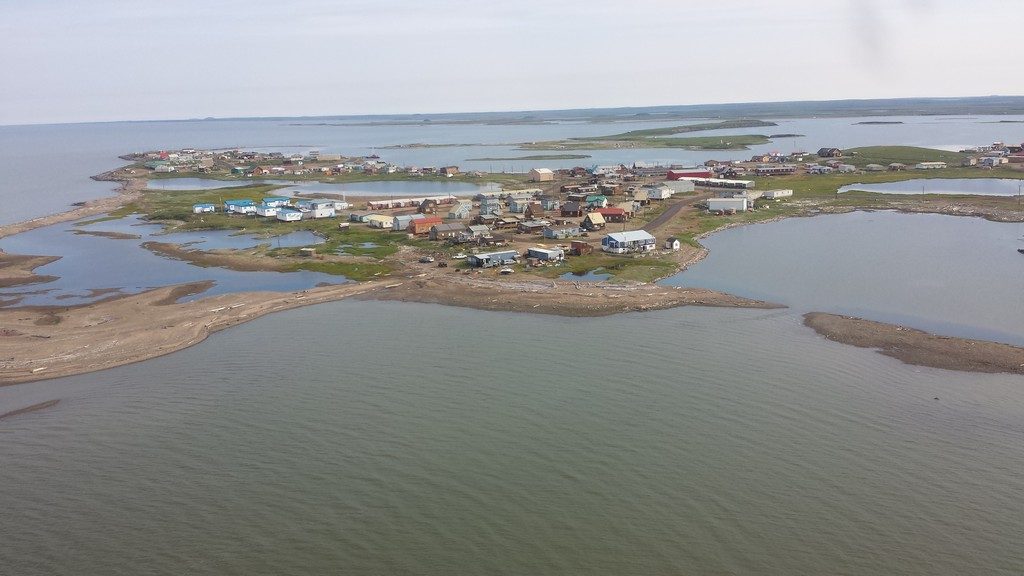 A Little History
Tuktoyaktuk translates roughly to "looks like a caribou" in English. The Tuktoyaktuk name is an Anglicized version of "Tuktuujaartuq" and took hold in 1950 owed to some rock formations in the area that resemble caribou.
Other significant historical points about Tuk;
Originally used as caribou and whale hunting grounds by Inuit people, Tuk was established as a port of choice for the Hudson's Bay Company during the 1930s and from the late 1950s to present day as a base for oil and gas exploration.

Tuk incorporated as a Hamlet back in 1970 and is located on the Beaufort Sea coast.

Thanks to its very northern location it's also a site used in the North Warning System (Distant Early Warning System) to guard against any hostile missiles potentially heading inland.

In September 1995, Metallica along with Hole, Moist and Veruca Salt visited Tuk and put on a promotional concert for Molson Ice beer at what was dubbed the Polar Ice beach party. YouTube video.

Climate and Environment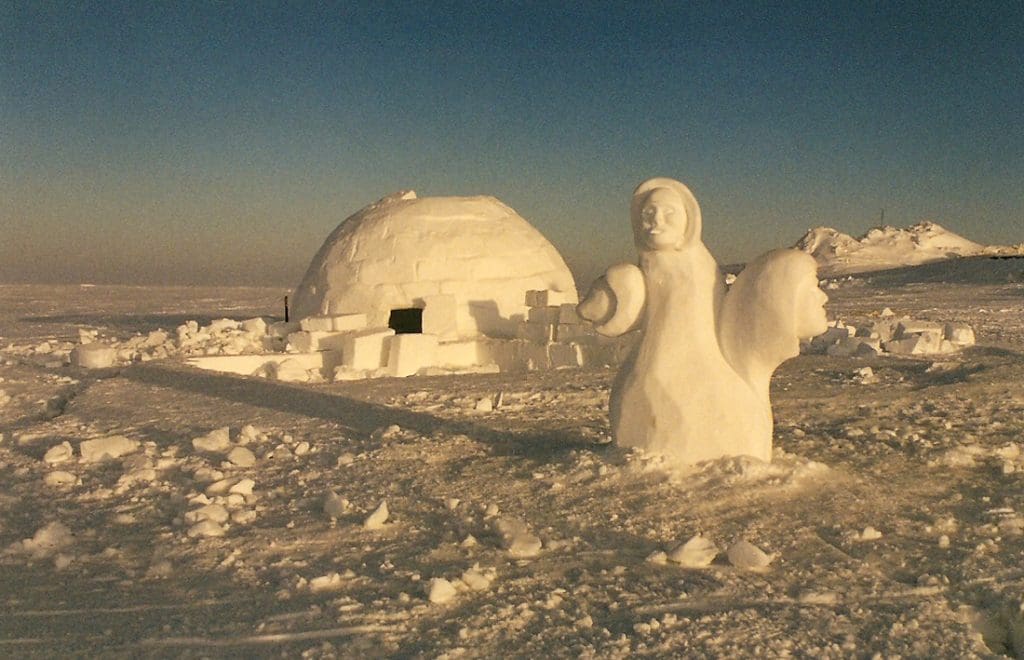 In the winter Tuk weather is just about what you would expect from a coastal, northern settlement.
It's covered in ample snowfall and quite cold with temperatures pretty steadily around -25 Celsius (-13 Fahrenheit), but can drop to ridiculous levels below -40 F at times. People carve ice sculptures and still build igloos to celebrate their cultural heritage, but they don't live in them much anymore.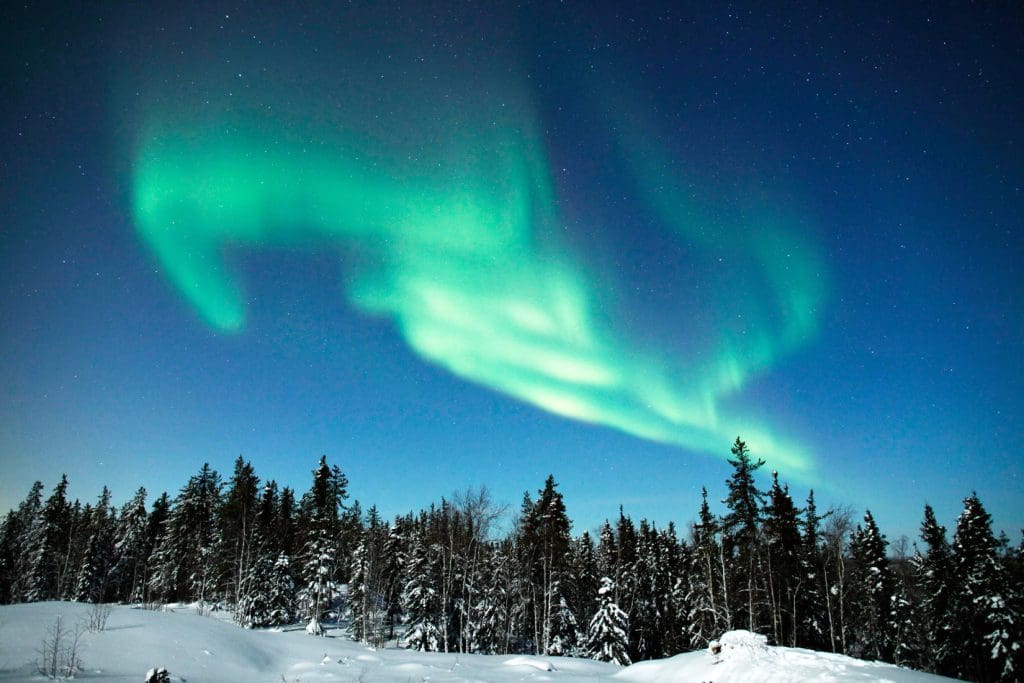 Dog sledding is a popular activity along with snowmobiling, winter festivals, and of course, watching the Aurora Borealis (Northern Lights). In winter months there is very little daylight and it's normal only to have it last from noon to 5:00 pm.
Land of the Midnight Sun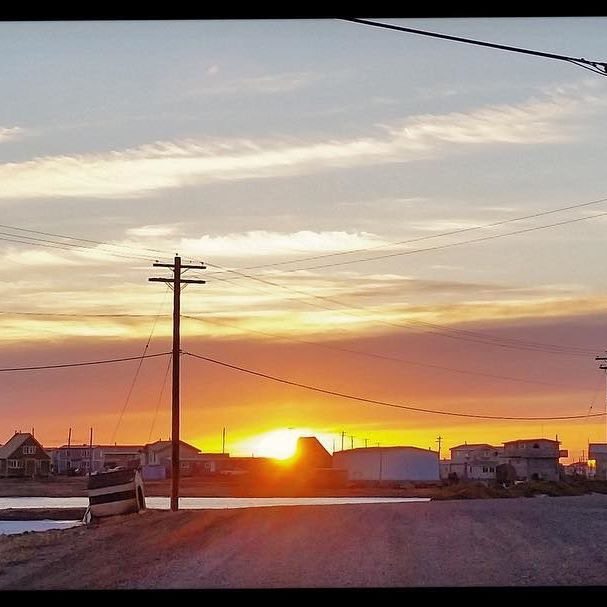 In summer, or maybe more appropriately called "not quite winter" (June to September) the average temperature ranges from 5 to 10 Celsius (41 to 50 Fahrenheit).
Needless to say there aren't too many bikinis to be seen on the shores of the Beaufort, which is a shame considering they call this the land of the midnight sun. From mid-May to the end of August there is effectively no night! The sky stays lit up and the sun never really drops much below the horizon. You really have no idea what time it is unless you look at your watch, and quality sleep can be elusive without covering your windows completely.
The seemingly barren, snow-covered wasteland that this area appears to be during winter gives way to a vibrant, lush, bright green landscape dotted with lakes and marshes as far as the eye can see.
Large dome-shaped land formations called Pingos are the big attractions at nearby Pingo National Park. These impressive mounds sometimes rise 230 feet high and can be over 2000 feet in diameter. Ironically, Pingo means "small hill" in Inuvialuktun.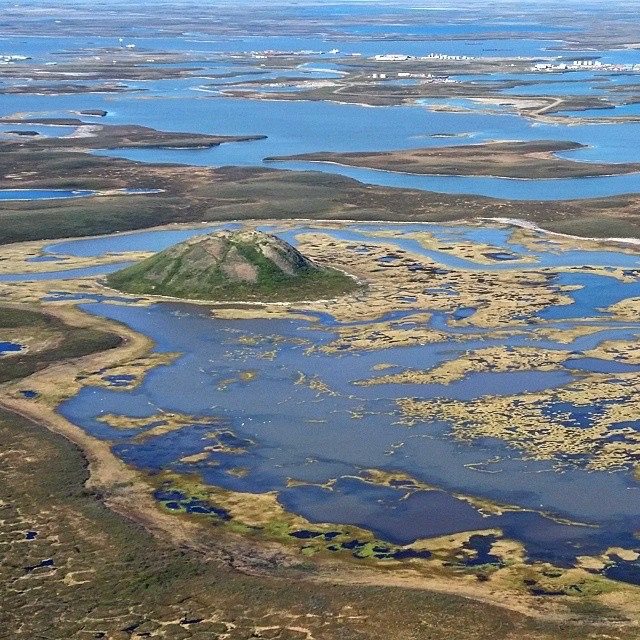 Pingos are earth-covered mounds of ice found on the Arctic and sub-Arctic.
If you happen to visit in the last bit of August and September, you'll witness the green grass of the tundra changing hues to a bright collection of orange, yellow, and red. This is a clear indicator of the impending deep freeze about to manifest itself.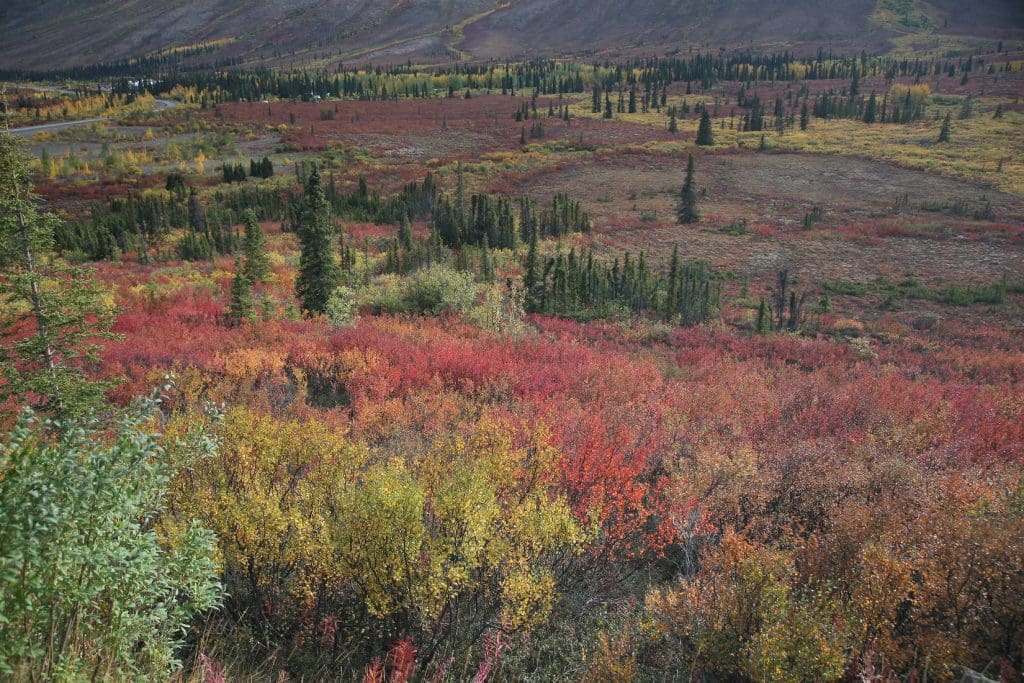 Wildlife
Photo https://www.zoochat.com/community/media/wild-arctic-beluga-whale.176285/full
Caribou and beluga are an important part of the indigenous peoples' diet and culture. The meat from just one beluga will feed a family for a whole year. A visit with the Tuk Elders, coupled with asking nicely, could mean you'll be treated to try some. From what I've heard, beluga is an acquired taste, but caribou is easy to like. I'll definitely be looking to find out for myself.
The northern tundra leading up to Tuk is home to many must see wildlife including moose, dall sheep, mountain goats, black and grizzly bear, wolverine, fox, wolf and countless migratory bird species.
Hopefully there won't be any really close encounters with any of them on my bike.
Why Ride To Tuk?
Photos Lawrence Neyando
The first and foremost reason to ride to Tuk? Real Adventure!
This isn't like riding down the California Coastline or even touring through Mexico. This is a different brand where failure is possible and help hard to get. This ride will test your mettle.
Bragging rights are up for grabs this year because this is the first year the road to Tuk has been open outside of winter. I'm aiming to be one of the first to ride the newly built final leg of the Dempster that was just completed in November 2017.
Ideally, I plan on being the first one this year to roll into Tuk on two wheels. Hence, the early departure date of June 11th (in my attempt to beat the rush).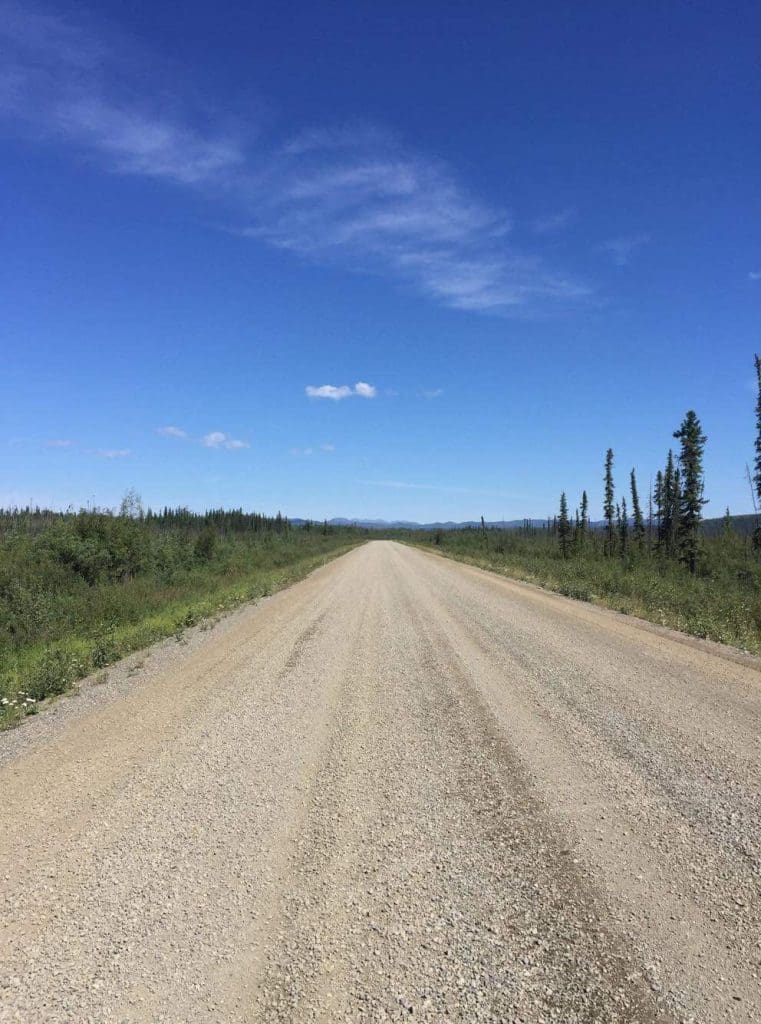 Leaving that early is risky because ice in the rivers is just starting to break up in early June, allowing the all important ferries to run across what are impassable obstacles otherwise. Add to that the threat of forest fires shutting down the roads and the level of adventure steadily increases.
Tuktoyaktuk and its distinct northern beauty, wildlife, interesting culture, history and confusing midnight sun is in itself a big attraction, but for me and any dual sport motorcycle enthusiast the real joy will come in the ride time up the newly completed Dempster Highway.
The Dempster: a Two Faced Monster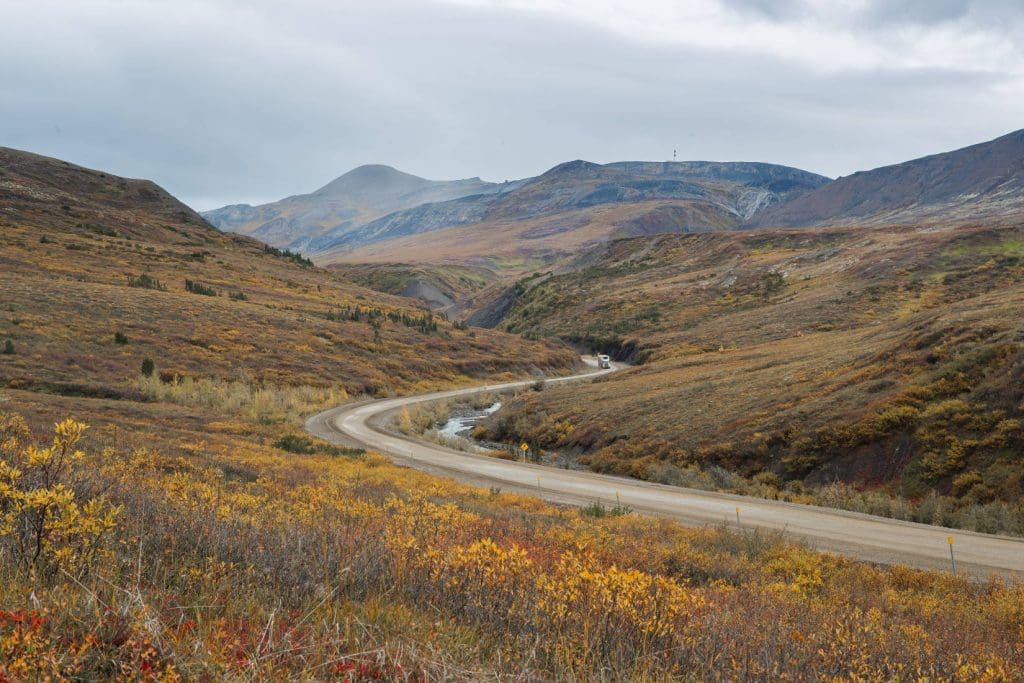 This "highway" is in reality a temperamental, gravel road that snakes its way north and east from just outside Dawson City. It runs along the Klondike River Valley, through the Ogilvie and MacKenzie Mountains, crosses the Arctic Circle and a few rivers (some by bridge others by ferry). It's a vital supply link for several towns and settlements in the north including Eagle Plains, Fort McPherson, Tsiigehtchic, Aklavik and Inuvik, all the way up to Tuktoyaktuk… but it didn't always.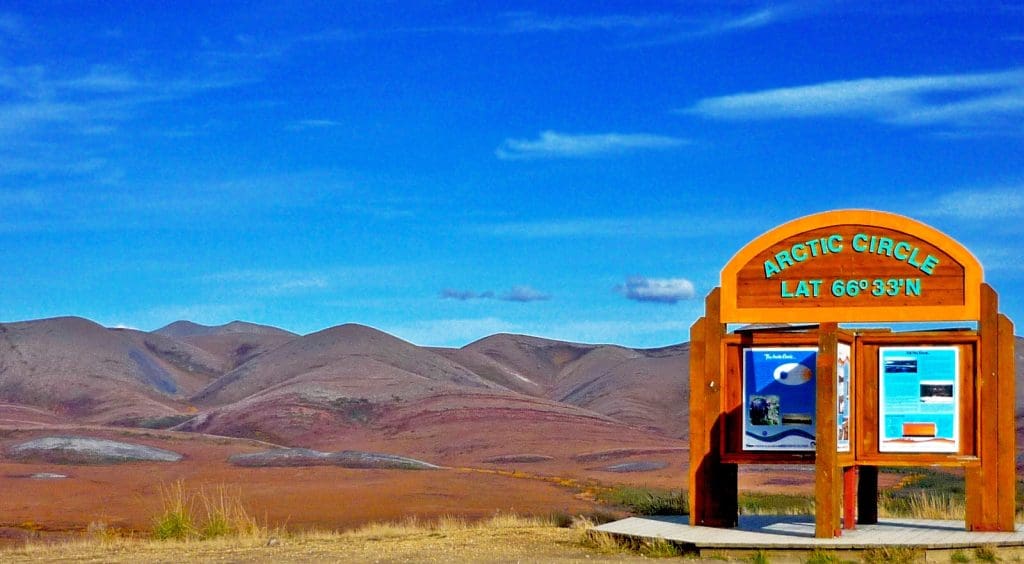 Origins
Originally this route wasn't much more than a trail used by northern aboriginals for hunting. In the 1800s when settlements like Dawson City grew bigger during the gold rush it was used by the Royal Northwest Mounted Police for patrols into the far north to Fort McPherson and beyond (but only in winter).
One particular police inspector at that time named William John Duncan Dempster was a well known and respected bushman, praised for his blazing speed travelling by dog sled.
He often mushed dog sled teams up the trail serving the communities better than anyone during his 37 year career that began in 1897. At this point, what was the Dempster highway wasn't even considered a road and was only used by the police and most everyone in the winter when rivers and marshes were all frozen and passable.
I'll try not to dwell on the eerie similarity Inspector Dempster had to Adolph Hitler in the photo above. Good thing history tells us without a doubt he was one of the good guys.
Modern Day
The Dempster went by many different names from the start of its construction in 1958 and didn't receive the name it bears today until 1968 in honour of Inspector Dempster's impressive career.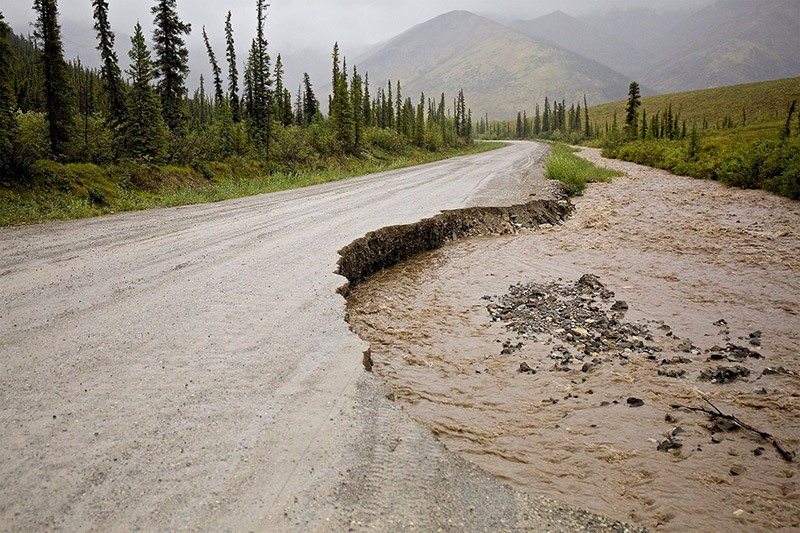 This is not a typical road even by gnarly gravel road standards. It had to be constructed 4 to 8 feet thick to create an insulating layer over the permafrost soil below it. The idea is to keep the frozen soil underneath the gravel from thawing and collapsing in the summer.
Undoubtedly this methodology was inspired by the Pingos.
Up until November 2017, unless the winter ice road was open, the Dempster ended in the town of Inuvik. Only in winter was it possible to continue on to Tuktoyaktuk.
You may recall when motorcycle designer and builder, Jesse James, rode a BMW R1200GSA from Inuvik to Tuk 9 years ago on the ice road and nearly froze his cajones off in the process. I definitely am not interested in riding the winter road on a bike.
Last year, after 59 years of delay – due to cost overruns, disagreements in government, and technical problems – the last leg of the highway to Tuk was finally completed and open for general public use. Having a year-round link to the southern supply chain is a huge boon for the residents of Tuktoyaktuk, and as a bonus now all of us can fill our thirst for adventure riding on it too.
The Road Surface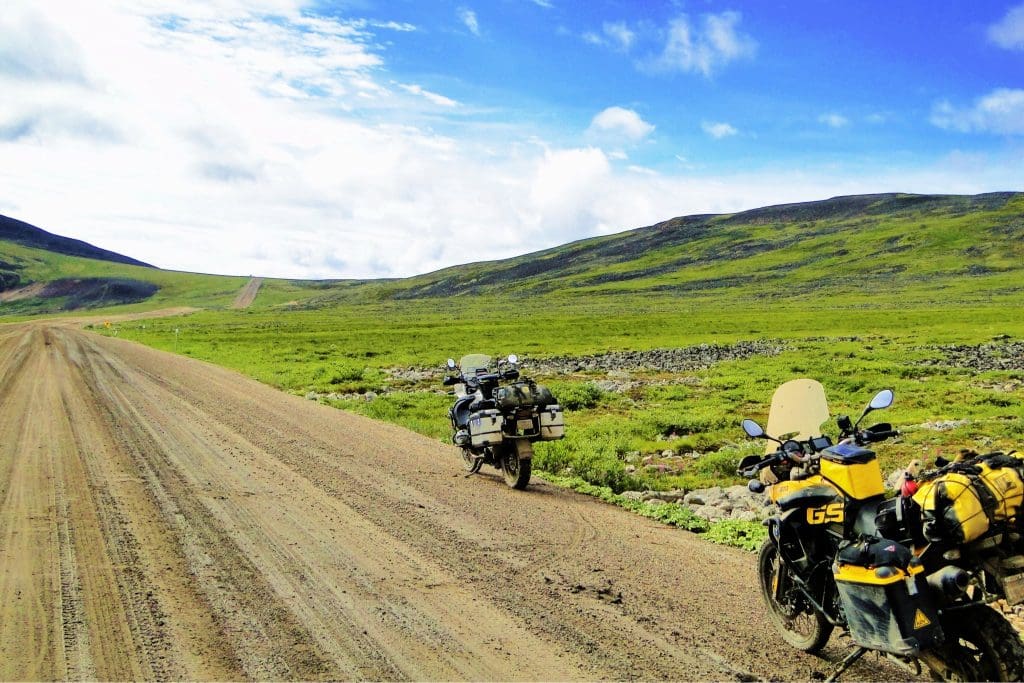 Photo Town of Inuvik Tourism
Having Lady Luck on your side is key in getting up the Dempster in one piece any time of year coupled with skill and preparation.
When it's dry the road is a hard packed mixture of finely crushed soapstone mica and harder chunks of sharp, tire-shredding granite shards coated in corrosive calcium chloride (put down as dust suppressant). Anyone travelling this road needs to choose their tires carefully and be ready to deal with flats. Having said that, you can make good time on the dry Dempster travelling at 80 to 90 kph in sections.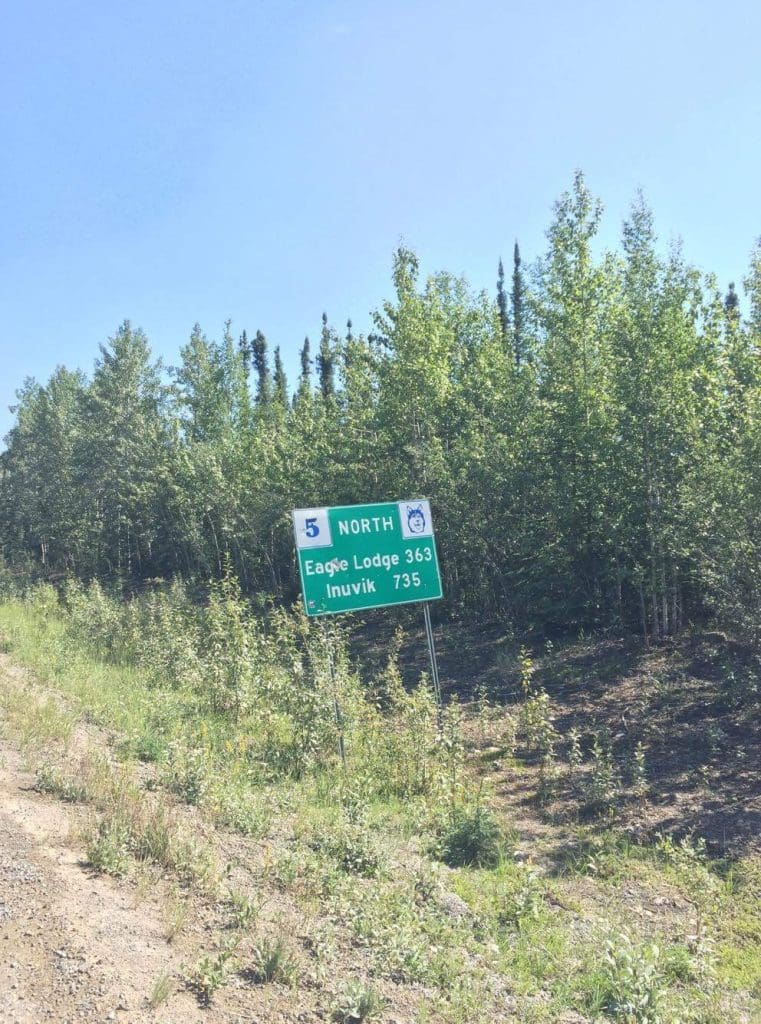 This idyllic version of the highway may make you start to wonder if the Dempster's reputation as the "highway that hates you" is deserved. People have easily ridden Harleys and Gold Wings with pure street tires on them all the way to Inuvik and back without much problem (when it's dry).
Rain, Rain, Go Away
If and when it rains…. that's when the horns come out on this moody road and things really get interesting.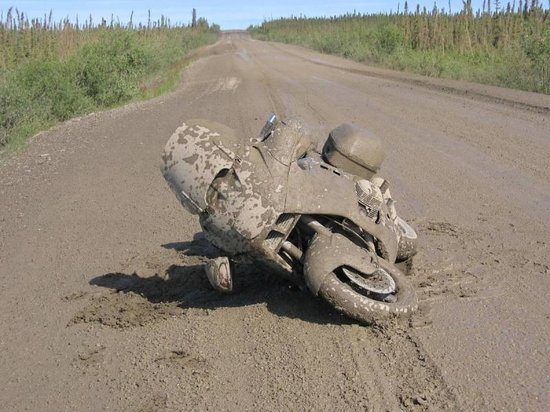 The hard packed surface disappears and a horrific concoction a few inches deep – more resembling pea soup or gorilla snot than a highway – becomes your foe. Traction is anywhere from zero to slim at times like these, and it'll take all your skill and ability to stay rubber side down until (or if)  things dry up.
The proximity to the Beaufort Sea can suddenly bring in the nastiest storms, and that's when a rider needs to sometimes wisely wait for conditions to settle down before venturing out again. There's no hospital nearby, no paramedics, and no cell service. You have to be your own rescuer and/or pack a satellite phone to call for help.
Even if you sat phoned someone, it'll still be a while before they get to you.
Tires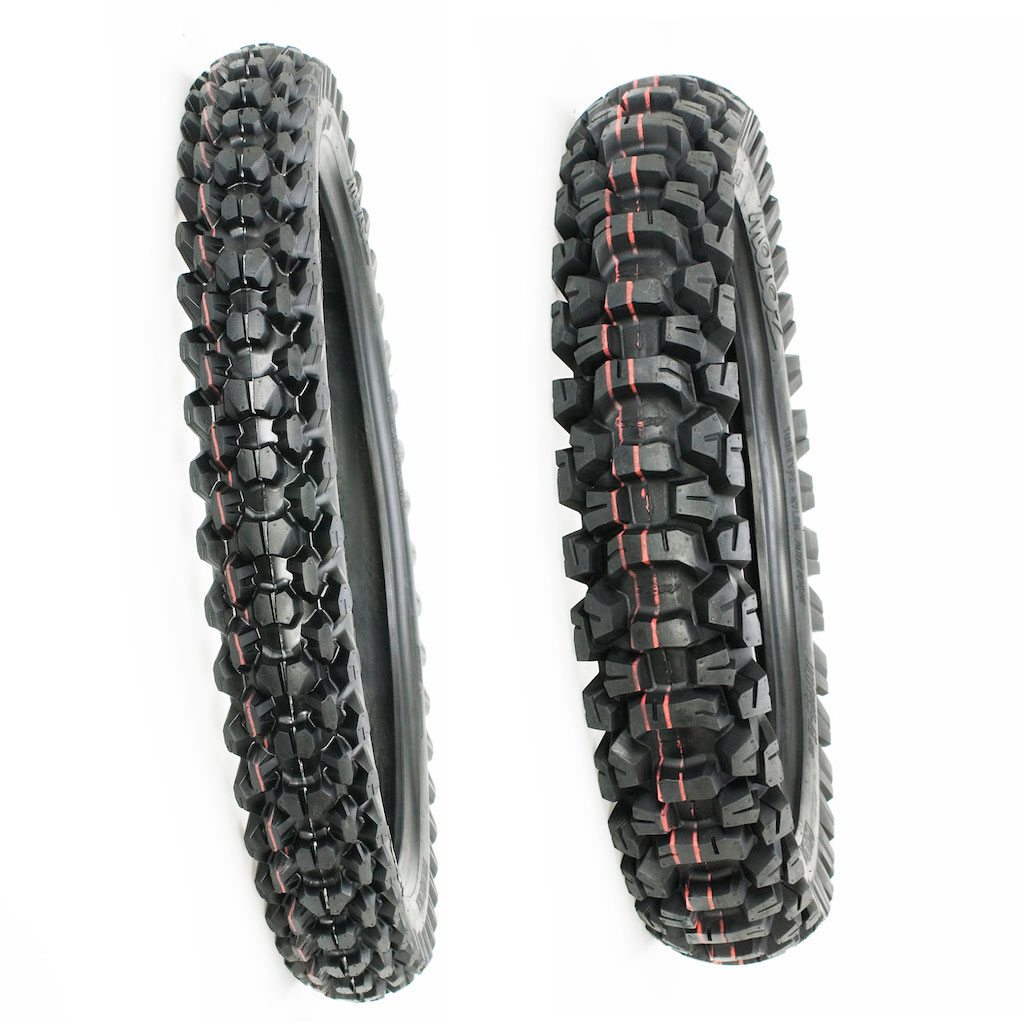 It's a much better idea to ride a dual sport or adventure bike on this trip with aggressive tires capable of clearing sticky mud from the treads.
My plan was to switch my street tires in the city of Whitehorse to aggressive dual purpose ones like MotoZ XtreMe Hybrid BFM, Heidenau K60 Scouts, or possibly with ones designed with a 80% or higher off road bias (like Kenda K760 Trackmaster or Dunlop D606).
Basically I was working off the recommendations from RTW Paul I found in this article. 
I would ship the tires to the Honda Dealership in Whitehorse ahead of time and have them do the swapping for me on the way up and going back home.
I would carry my street tires up the Dempster for emergency use (in case I slashed open a sidewall on a rock) along with some heavy duty tubes and a patch/plug kit.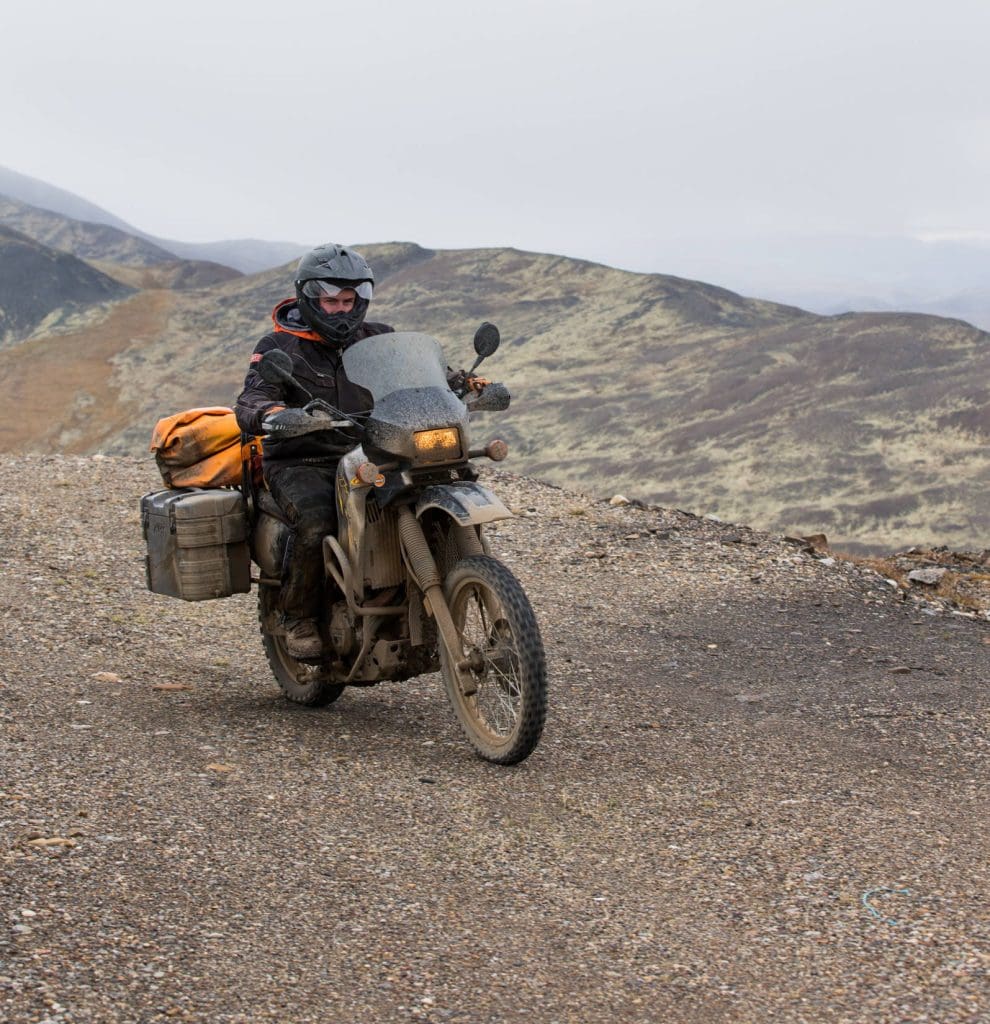 Fuel and Logistics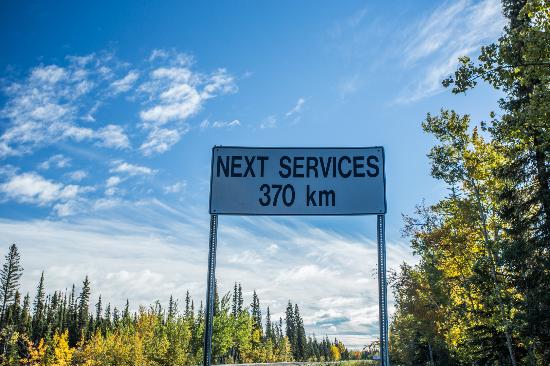 The first leg of the trip from Dawson City to the rest stop at Eagle Plains is 370 kms (230 miles) with no gas stations in between. Most bikes don't have enough range to make that distance without refiling and so extra fuel has to be carried on the bike along with all your other gear.
When you do find fuel it's going to come at a much higher price than you're used to as well. $2.00 Canadian per Litre isn't uncommon, which works out to about $6 US per gallon.
Other important considerations:
Flying rocks coming off oncoming traffic will pelt your vehicle (and you!) damaging lights and fairings. You'll need to fully outfit your bike and body with guarding to withstand that pounding.

The calcium chloride coating on the highway can corrode metal and paint if left on there long term. I've also heard some riders say it can wreak havoc in wiring connectors if it gets inside. I was going to make sure I had plenty of dielectric grease in my connectors to help keep it out and coat all the metal I could with a layer of ACF 50 in preparation for this.

Dust clouds in dry weather can severely limit visibility

Road crews often lay down layers of loose gravel to repair damaged sections of the highway sometimes 8 inches in depth. Hit one of these quagmires unexpectedly with any kind of basic street tire and you could be going for a slide.

There are a few campgrounds along the Dempster that can help keep the cost down for lodging. This is an important consideration because hotels book up quickly and can cost upwards of $200 per night for double occupancy.

Food typically is double or more compared to what it would cost in the south.

Fees to use the ferry crossings and to enter National Parks along the way

The mosquitoes, black flies and horseflies could potentially be of biblical proportions. At least if you're hungry all you need to do is open your mouth while riding to snack while on the road. I believe they aren't at their worst levels until July. All the same I'm bringing a thermacell, DEET laced repellent, and a mesh head covering.
Dawson Adventure Riding Expeditions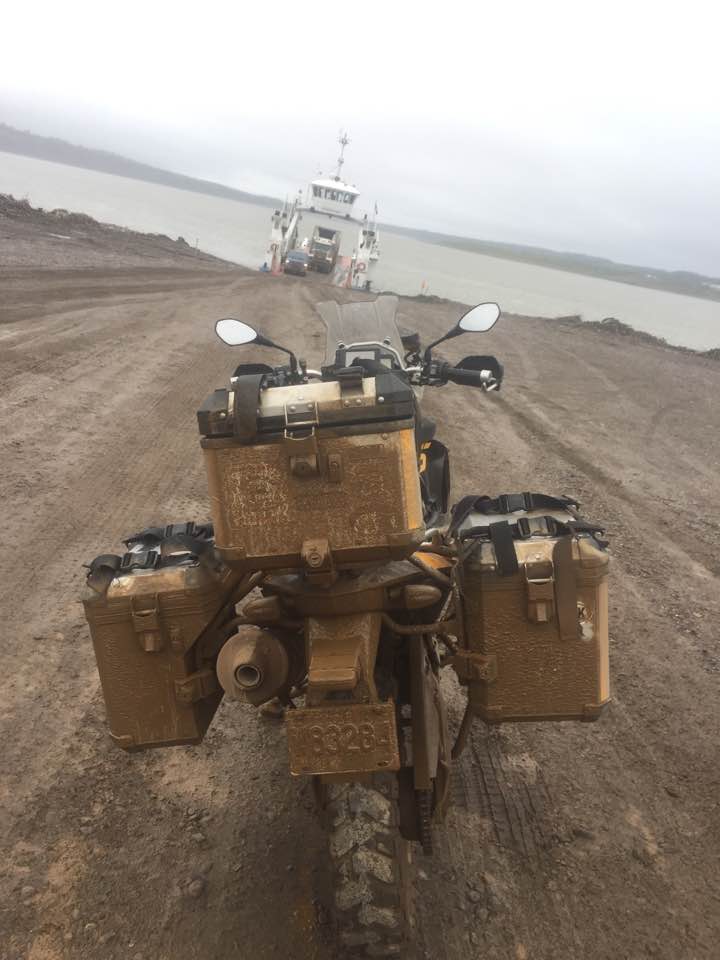 This will be my first adventure motorcycle trip and needless to say I'm over the moon excited about it. I'm not Ewan McGregor, and the road to Tuk isn't the Road of Bones by any reckoning, but it is still a significant challenge if you don't know what you're getting into… it shouldn't be taken lightly.
As I began preparing my bike for the 33 hour trip just to get to Dawson City – not to mention gathering all the gear, guarding, spare parts, and tools I would need – I began to recognize the true size of the challenge before me.
I would need about 3 weeks time to make a proper go of it, thousands of dollars in new equipment, and some luck with the weather.
I'm not going to lie: it was beginning to feel like I had bitten off more than I could chew already, especially since my overarching plan was and still is to thoroughly document the experience through photos and video to share with our readers.  Despite all my research and preparation, I realized that I didn't really feel very confident of success.
I would need access to wifi, a place to write about the day's journey, and to consistently find a good way to recharge batteries each day. Without having good knowledge of the area and contacts to rely on, I was beginning to doubt my ability to put together a product worth publishing.
I decided to look for help and I found it in an outfit called Dawson Adventure Riding Expeditions.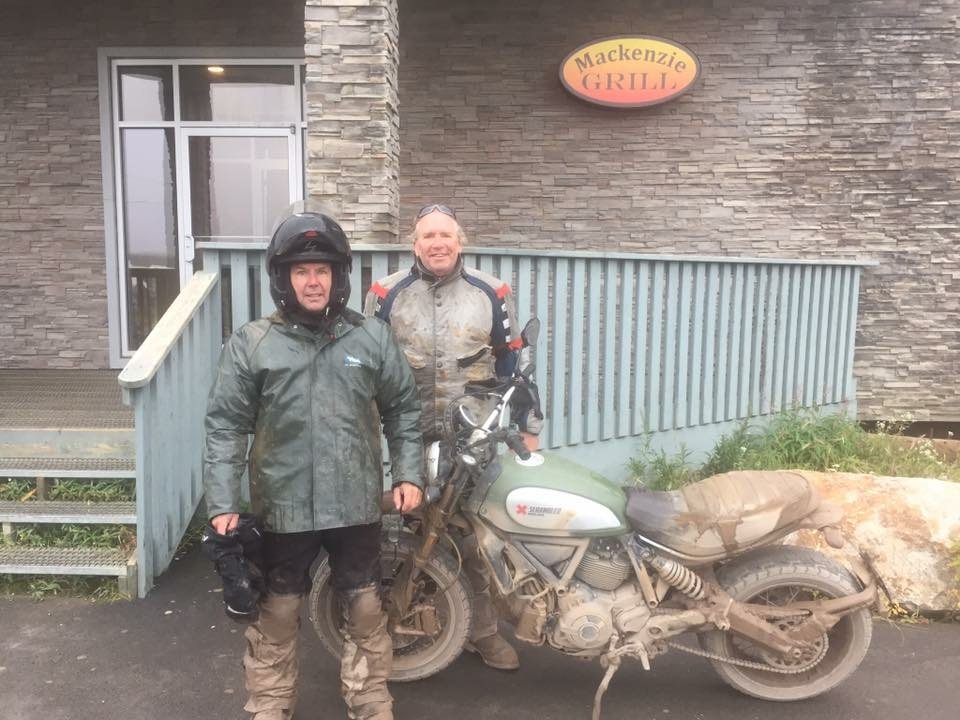 Wade Bauck (pronounced Bach) is the owner and tour operator of DARE.
Yes, that's a Ducati Scrambler with stock tires in the picture above that he rode up the Dempster to Inuvik and back. Wade tells me the Scrambler did great on the trip right up until the very end when the engine block cracked open after riding through a "pretty big pothole".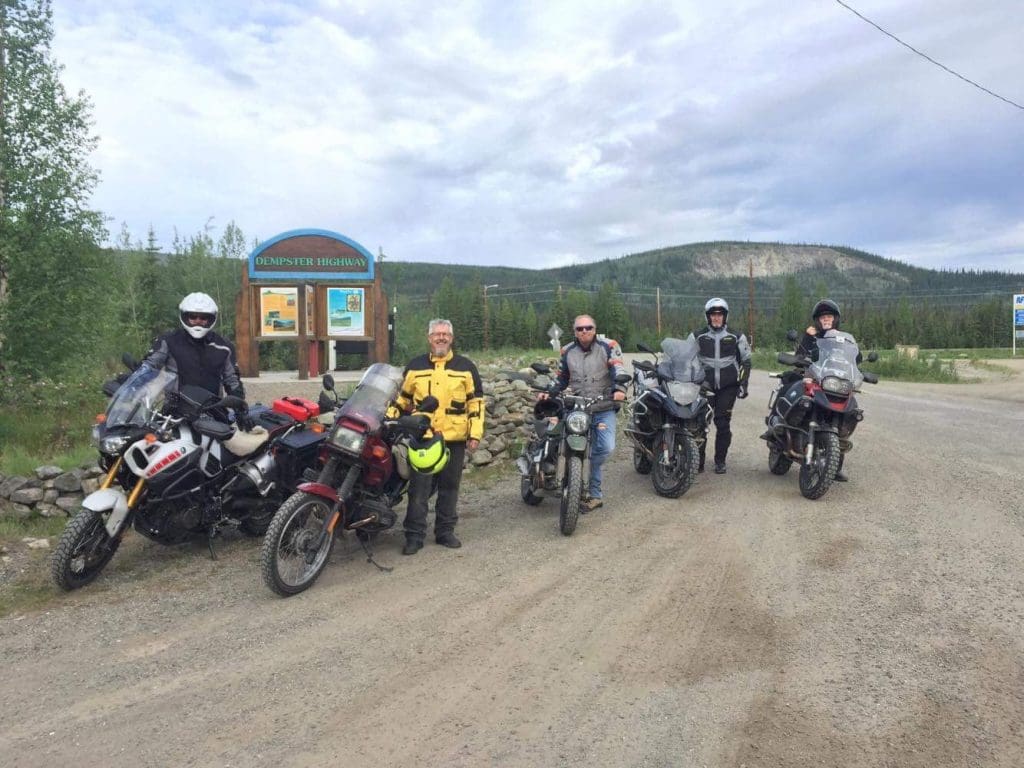 I found out about his tour group completely by chance while gathering information on a Facebook group of adventure riders and I reached out to Wade right away.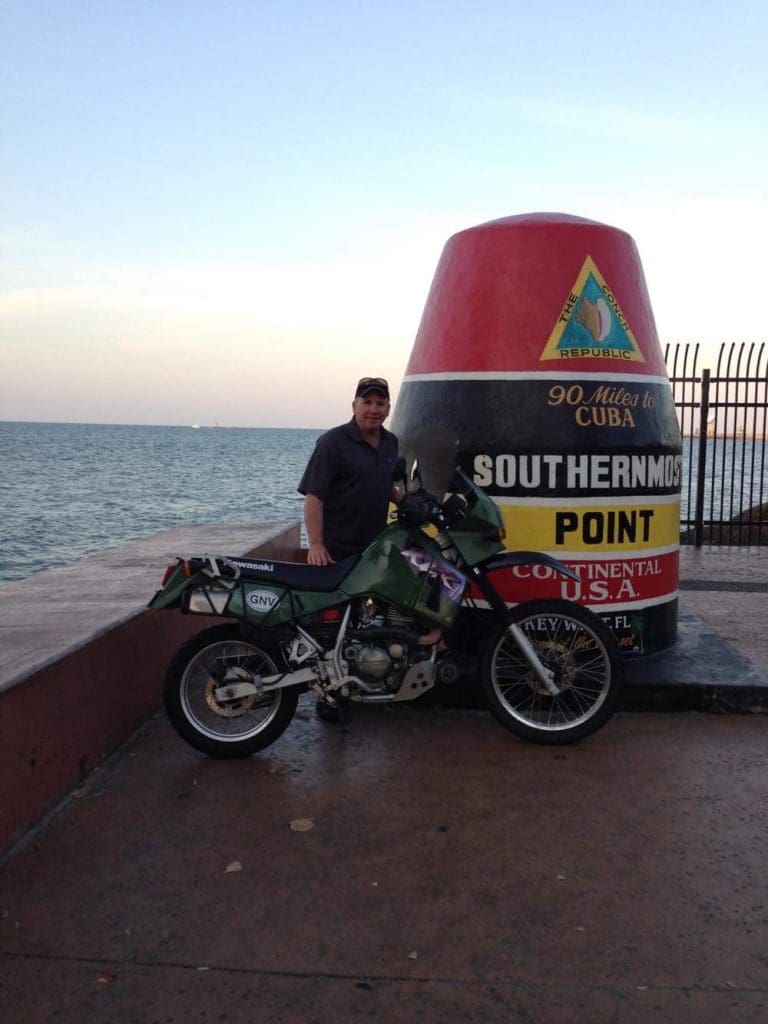 After speaking for over an hour about his personal riding experience touring through every part of Canada, the US and several exciting rides in South America, I was convinced this was the guide to trust myself to in my quest to ride to Tuk. It's no coincidence in my mind and interesting to note the URL name for the DARE website is ridetotuk.com.
When he hasn't been taking exciting trips on his own bike across the continent or running tours around the Yukon, Alaska, and the Northwest Territories, Wade has worked as a tugboat captain on the west coast of Canada the last 42 years.
With an unblemished safety record of guiding hundreds of giant ships around every year, I'm very sure he can easily manage to take me to Tuk.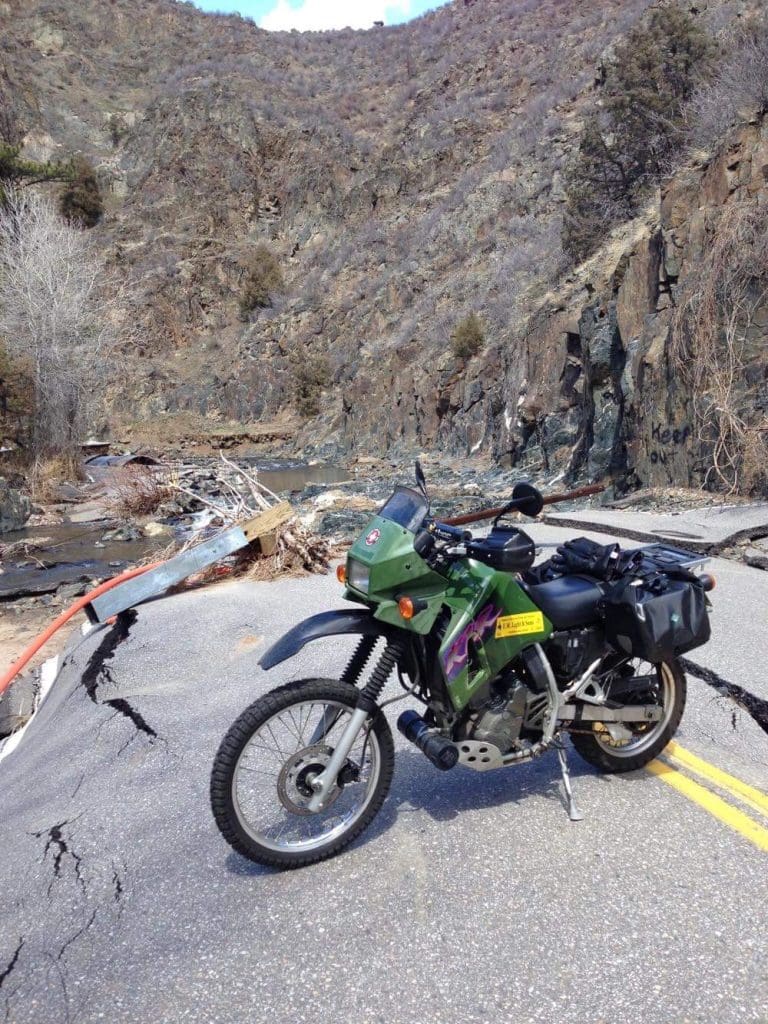 Wade isn't a reckless adventure junkie, he has a sharp mind for business that has earned him success in other ventures. His passion and sound judgment is what makes DARE a professionally run, efficient machine.
My New Plan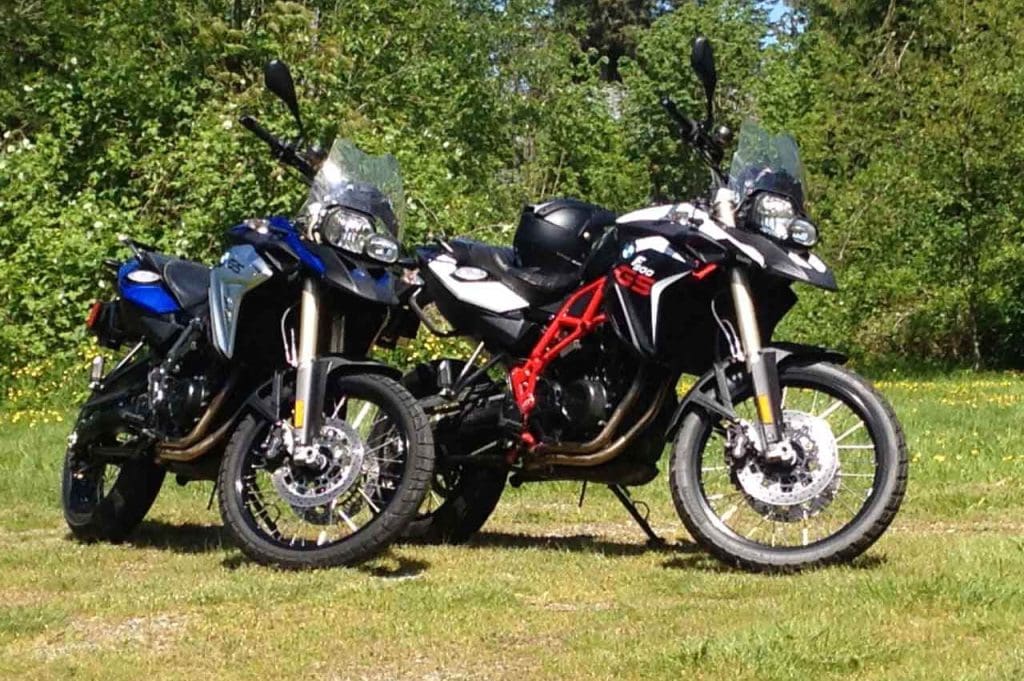 DARE specializes in catering to people who don't have weeks or months to ride all the way up to Dawson City before starting their adventure ride to Tuk. They also offer tours up the Top of the World Highway into Alaska.
Wade is very familiar with the best routes to ride, is solidly connected with local supplier networks, businesses, and has the experience and knowledge to get things done.
Fly and Ride is the slogan for DARE. Based out of Dawson City, DARE boasts a fleet of brand new Honda Africa Twins, BMW F800GS and a Ducati Scrambler (engine intact) all provided as part of their packages.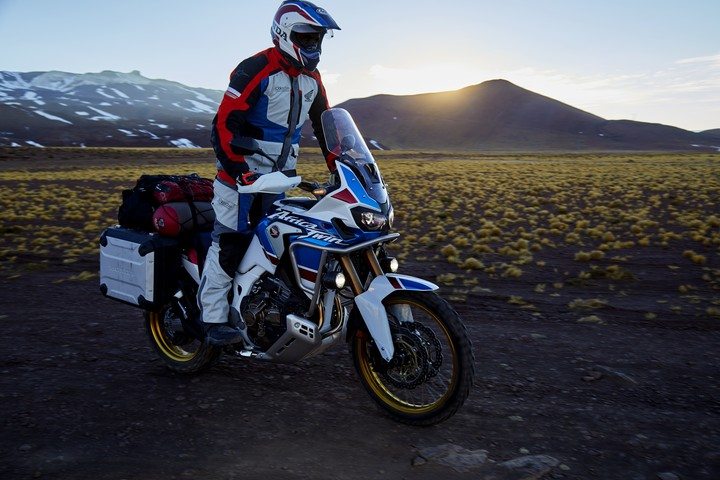 Just pick the dates of departure you want then get yourself, your riding gear, and personal items to Dawson City. After that the rest is taken care of for the next 6 days by Wade and his team.
Accommodations, bike, fuel and roadside mechanical assistance- thanks to having a completely outfitted support vehicle following behind you.
There's no need to pack tons of gear into your panniers or worry about satellite phones, running out of gas, etc. What you get is the pure experience of riding the Dempster and enjoying the sights, sounds and all that is the Northern tundra.
Alternately, there is an option to bring your own bike up then team up with DARE. If riding mechanical/logistical support and connections are all you want, DARE is an excellent way to do it.
The cost of the whole package is $4500 US (or $3500 if you bring your own bike). It's a sizeable investment in your personal happiness to be sure, but as I pointed out earlier, doing it all yourself will add up to quite a chunk of change before you know it too.
For inexperienced adventure riders like myself, this is a priceless investment in gaining know how for future adventure trips. Learn from this and then do it solo later.
Dust to Dawson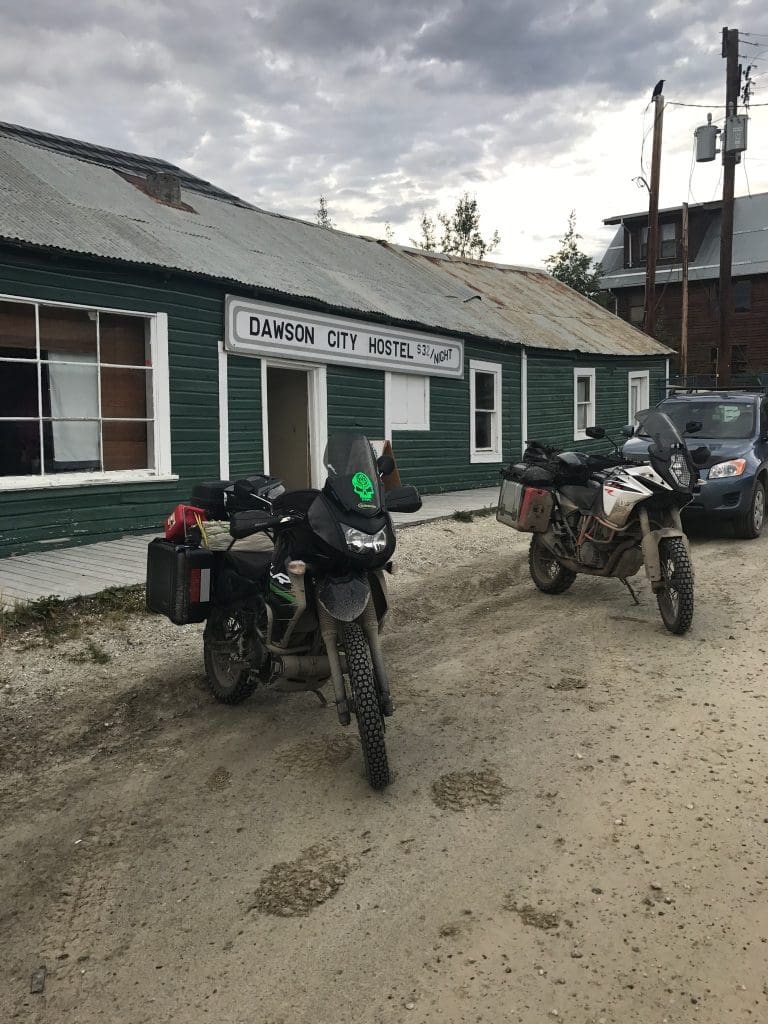 My trip up the Dempster will begin June 11th and end June 16th, but I am planning to remain in Dawson City until the Summer Solstice on June 21st. That date is also Aboriginal Day in the north, which is a territorial holiday filled with festivities to enjoy everywhere.
There's also a very popular motorcyclist gathering… err, ride, that takes place on the longest day of the year in Dawson city from June 21st to 22nd called Dust to Dawson or D2D. Don't call it a rally or the purists will jump all over you… it's a RIDE, not a place to just hang out and talk about riding! More details here: https://dawsoncity.ca/event/dust-2-dawson-motorcycle-ride-rally/
Wade strongly recommended that I make the time to attend D2D and it didn't take much to convince me. I've never been to Sturgis, but I get the feeling this gathering in Dawson City is where the really hardy bikers meet to party, compete at goldfield themed special events like motorcycle games, poker runs, and gold panning. All done under the midnight sun.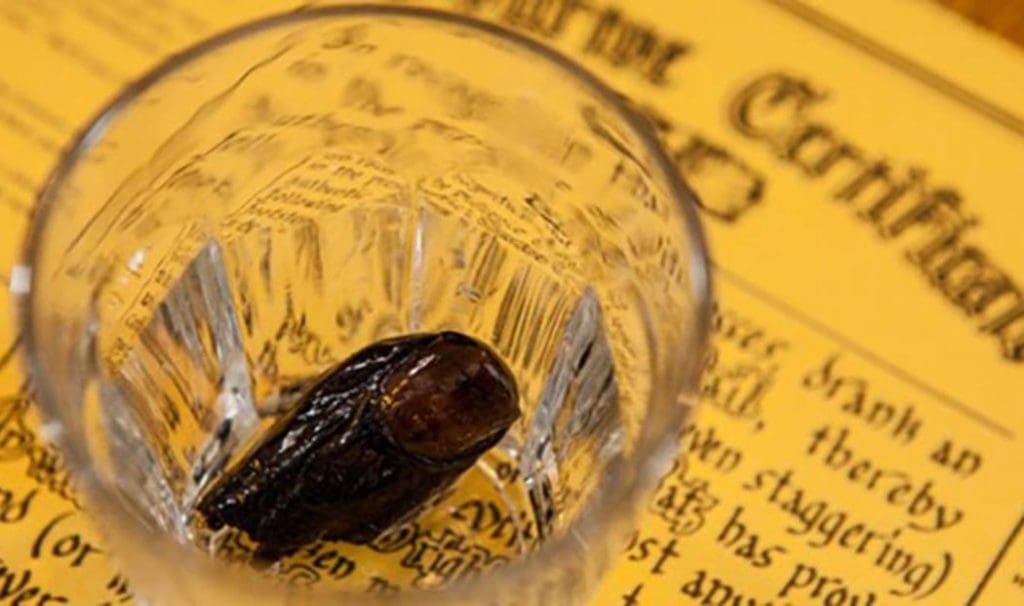 I hear there's also a unique beverage to partake of called The Sourtoe Cocktail that can't be missed when visiting Dawson. It's your chance to join a very select club of about 100,000 members if you have nerves of steel. https://dawsoncity.ca/attraction/sourtoe-cocktail-club/
Come With Me!
I'm so impressed with the Dempster, the North, and the huge potential for fun and challenging moments this ride to Tuk will generate that I want to share it with anyone and everyone. It's basically all I've been able to talk about over the last 3 months. It's become a near-total obsession.
I've spent countless hours carefully researching the route and also interviewing people that have ridden to Inuvik on the highway.
All this has only stoked my inner fire to go even more.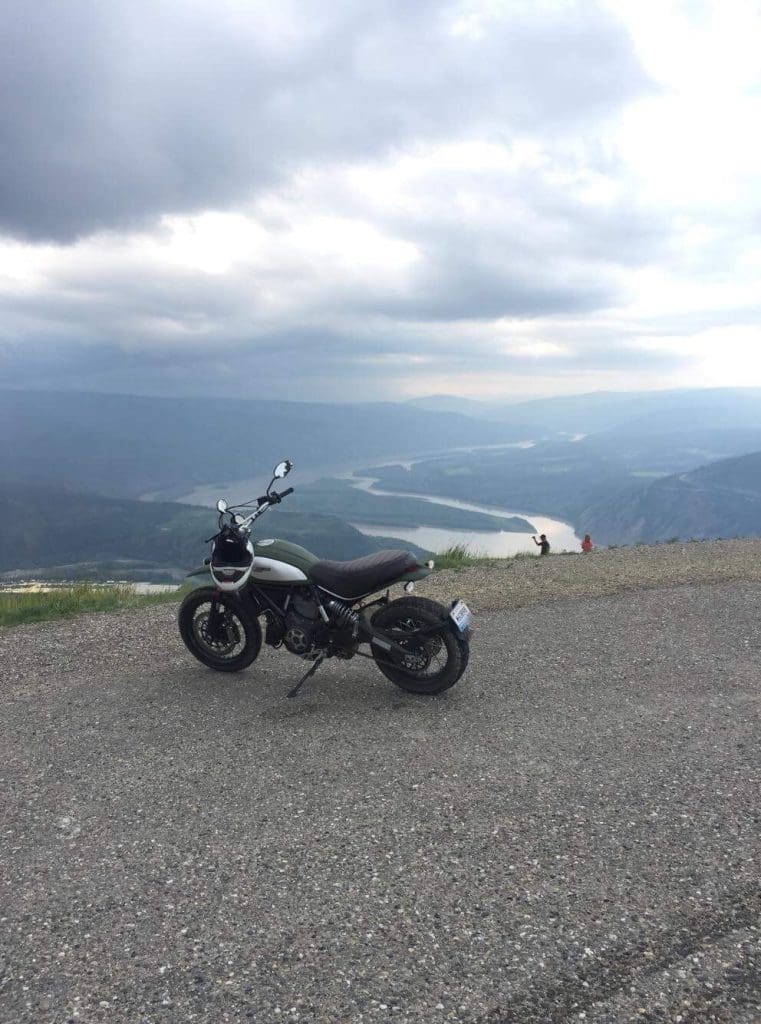 Why not come with me? If you're reading this and can get a week off work in June, I strongly urge you to contact Wade through the DARE website and book in on this legitimately historic ride. If June doesn't work for you, there are several other dates you could pick from. It would be great fun for me to share this experience with some of our readers.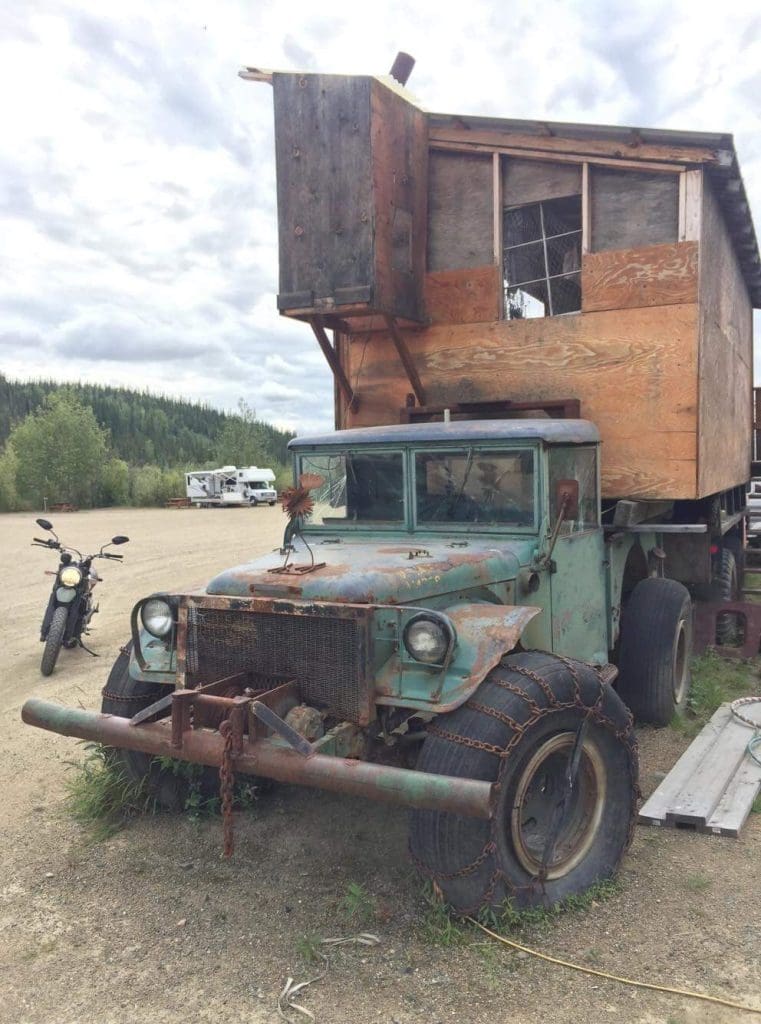 This will become one of those stories you'll tell over and over to friends and acquaintances the rest of your life. It'll be the new measuring stick for fun and adventure in your life without question. It's one of the wildest frontiers to experience in North America and it's there waiting for us to jump in with both feet.
Speaking of taking the plunge, I'm still debating whether or not the traditional naked leap into the freezing waters of the Beaufort Sea is going to be the way I celebrate reaching Tuktoyaktuk.
I will if you will.