With May behind us and June officially in full swing, fathers around the country are demurely awaiting their moment to shine; and given that we have 17 short days until Father's Day is upon us, Cardo Systems' ultimate list of comm units to grab have never been better timed. 
For those of you new to the scene, Cardo Systems makes communication devices for motorcycle riders to attach to their helmets, with Cardo itself quoting that they "specialize[s] in the design, development, manufacturing and sale of state-of-the-art wireless communication and entertainment systems for motorcycle riders."
There's not much time to waste, so here's the lineup of available comm units from the Israeli-based company: 
The Cardo PACKTALK EDGE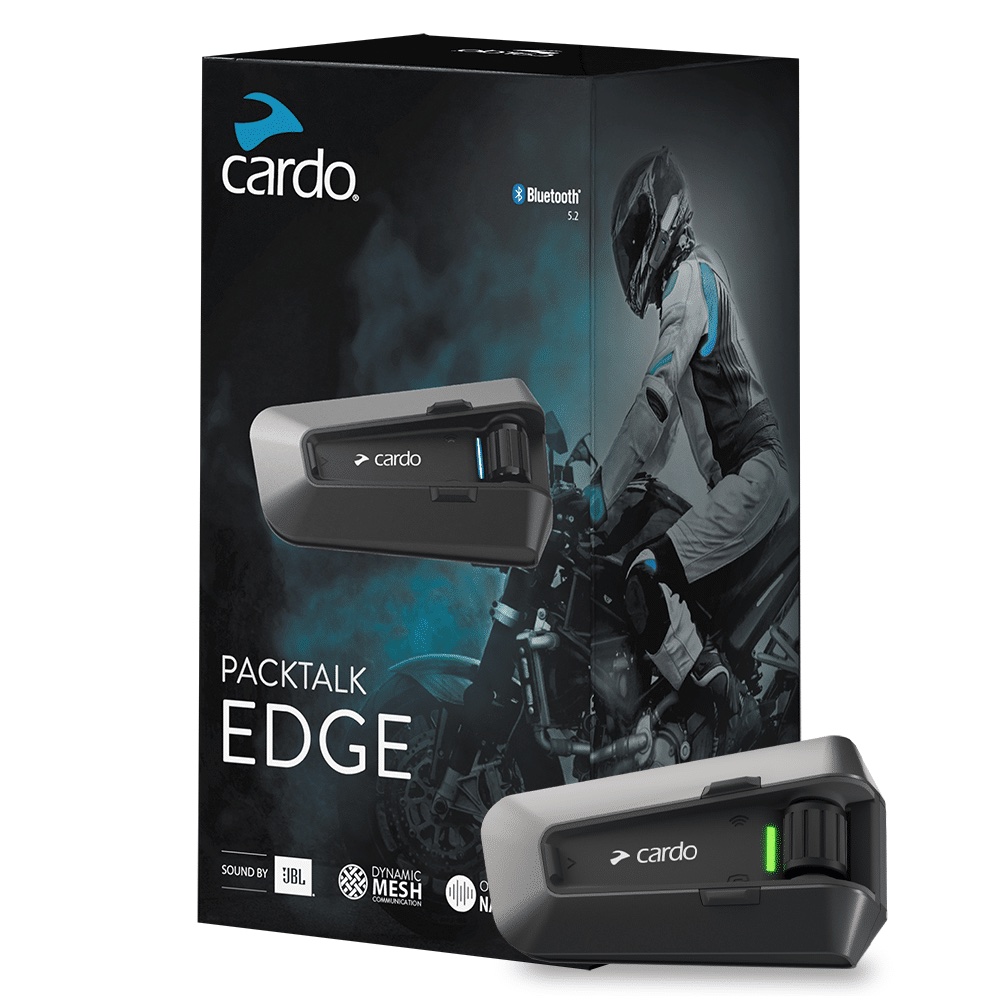 MSRP: $389.95
Cardo's most advanced unit. Featuring a magnetic snap-on build, the Packtalk Edge is capable of connecting up to fifteen riders, with the brand's Natural Voice (similar to 'Hey Siri') coming in rather handy. 
Other features include a waterproof/durable design, a range of up to 1.6km/1mi, sound by JBL, and the 2nd generation Dynamic Mesh communication that's "Lightning Fast. Crystal clear…unparalleled intercom sound quality, easy pairing, and robust performance."
For the Daddy-o that deserves the best of the best (and might need the extra range for sidelong adventures, both accidental and on purpose).
Cardo Freecom 4X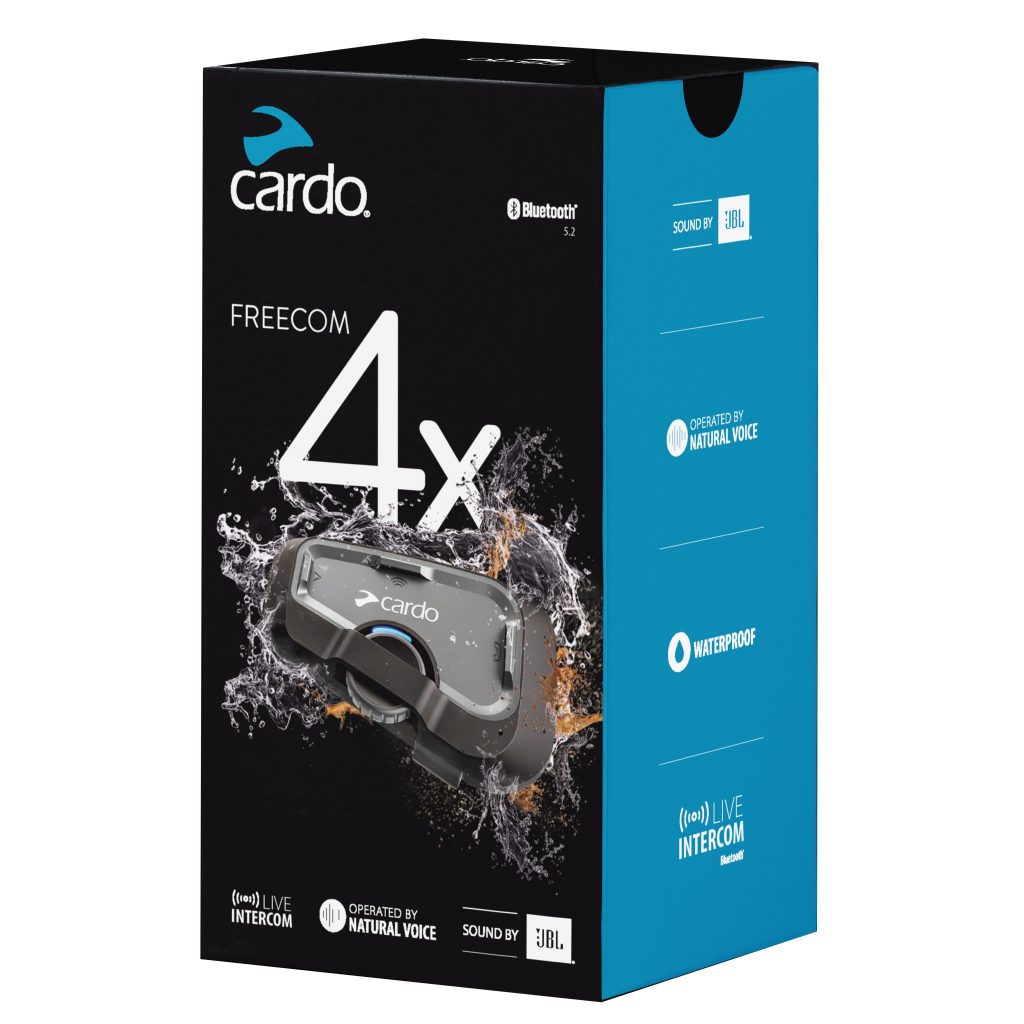 MSRP: $269.95
If you prefer smaller groups, the Cardo Freecom 4X (capable of joining up to four people) is a tad easier on the wallet. 
Featuring the same durable, waterproof build as the Packtalk, the Freecom 4X comes with a C port charger (guaranteeing 2 hours talk time battery after 20 minutes of charging), as well as a neat built-in FM Radio with RDS. 
The automatic volume is handy too – if the outside white noise is louder, it will compensate (no promises if you have a fat smacker of an exhaust). 
A heads up, the 4X comes with Natural Voice, or Cardo's version of 'Hey, Siri.' If you like hands-off potential, better choose this one over the 2X.
Cardo Freecom 2X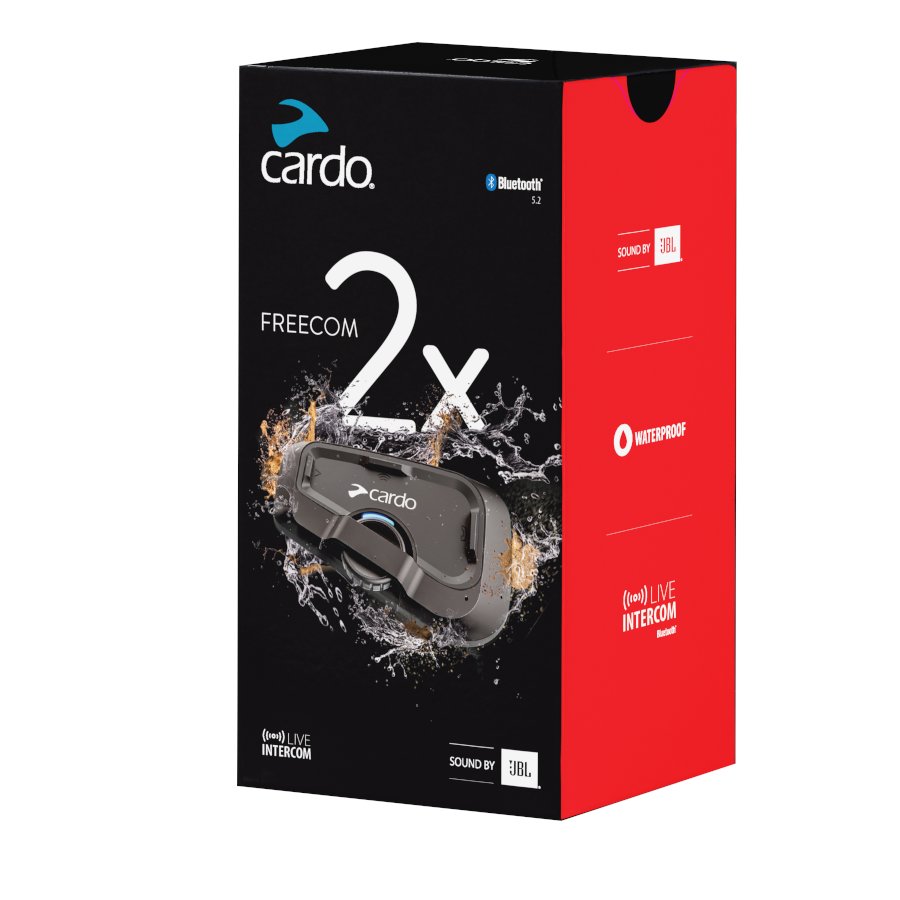 MSRP: $209.95
Prefer to save green and keep things between you and pops? The Freecom 2x is everything the Freecom 4x offers – with a limit of two people and minus the natural voice. 
Extra perks (apart from the >$250 pricepoint) do still include sounds by JBL, as well as a high-caliber radio, over-the-air software updates and automatic volume. 
Waterproof. Durable. The ideal comm for introverts.
Cardo Spirit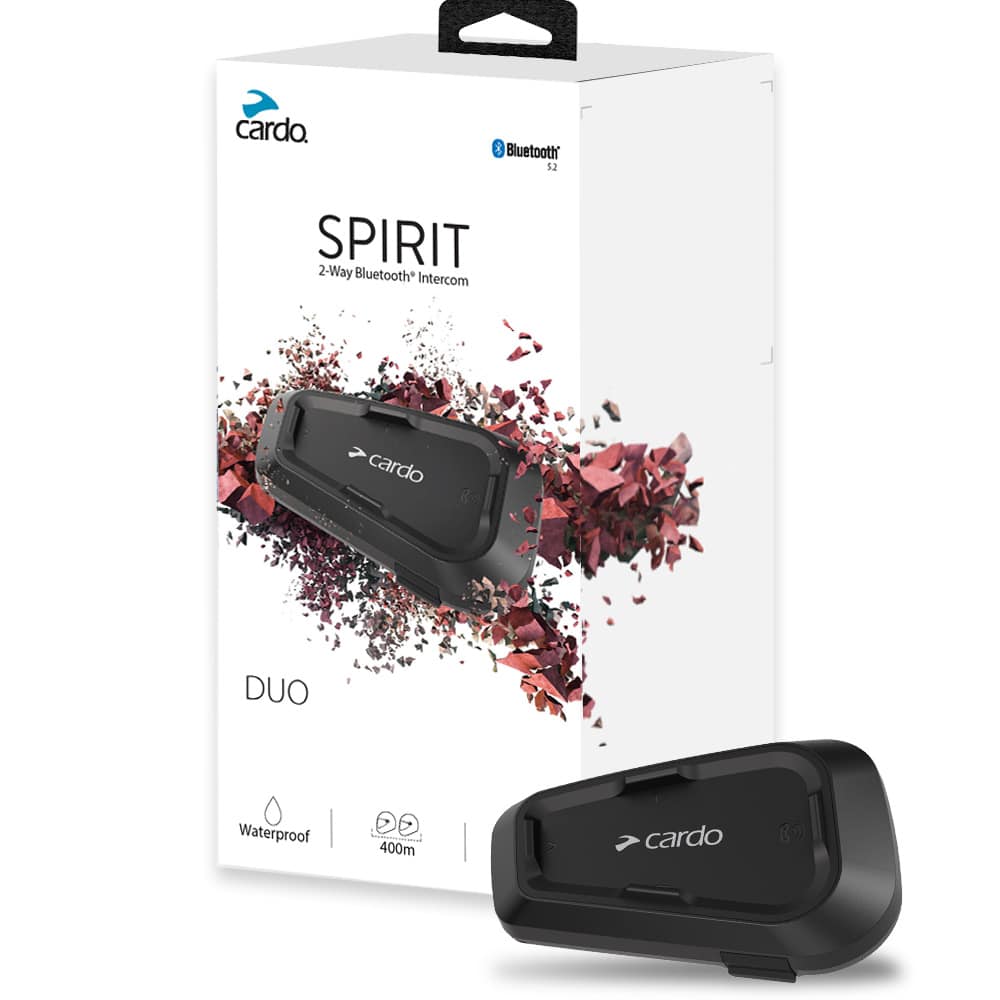 MSRP: $189.95
It really doesn't get better than this for the price point. 
The Spirit is a '2-way BT intercom' that boasts a 400m / 0.25mi range fortified by "an advanced processor 'for an immersive sound.'"
Add to that the fact that this baby has automatic volume, music streaming, fast charging, and sports the same quality, waterproof, durable build as the Packtalk and Freecoms – and bang for buck never hurt so good.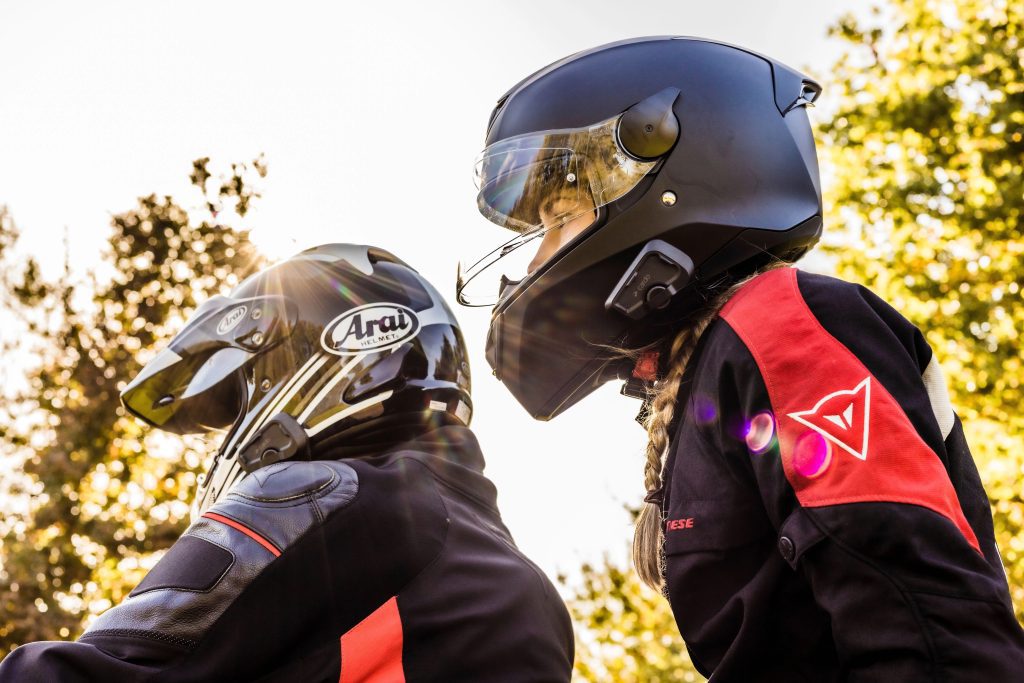 Do you currently have a comm that you adore? Hit us up and drop a comment down below – we love hearing from you. 
Be sure to also check back for updates, and as ever – stay safe on the twisties.